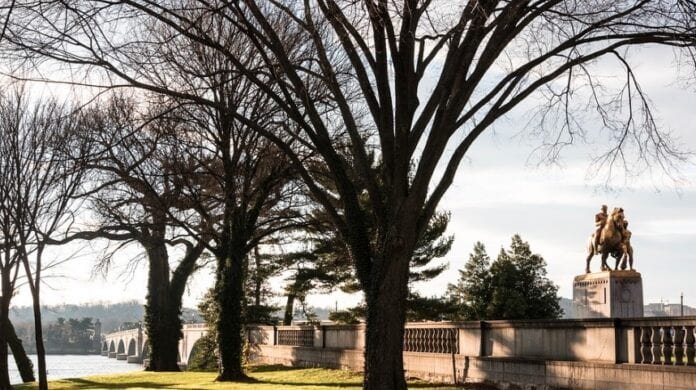 Last Updated on February 3, 2022 by rida
Arlington, Virginia is one of the county's oldest cities: that doesn't mean it's uninteresting! Offering everything from beautiful views to incredible art and jaw-dropping history, every visit to this city feels like it could be a screenplay; you have to open yourself up to your surroundings.
Great Falls National Park
If you want to feel humbled and in awe, this park is the place to go. Waterfalls and white rapids create this beautiful cacophony that leads you through the trails. Every single view is photo perfect, and the courses are wide and long enough that you can enjoy some distance from others while taking it all in. Parking at the park isn't free in some areas, but visiting it is. Just make sure to bring some sunscreen and some great path sneakers!
Dr. Martin Luther King, Jr. Memorial
There's no trip to Virginia that could be complete without dipping our feet into the history of this country. This monument stands to remind us of the strength and resilience people have had against adversity and inspire hope for a future that we can create together. This memorial will take your breath away and leave you quiet in contemplation. It's an excellent stop to show kids a piece of our history while inspiring them to learn more and be more interested.
Arlington National Cemetery
Another heavy stop on any vacation, but essential to know where we came from and what people gave us some of the rights we have, the Arlington National Cemetery holds a silence over it like none other. Every grave is different, with tombstones ranging from unknown soldiers to John F. Kennedy, there are plenty of ghost stories, and battle tales told on this green lawn. Every visit will bring a new thing to your attention; another detail or name will catch your eye. History is so deeply entrenched in every step of this cemetery; you'll leave feeling calm you might not be able to shake for a while.
Shirlington Park
If you're tired of driving around and looking at Arlington real estate, consider taking a breather in Shirlington Park. These parks are home to some of the most beautiful plants and views, with a calming atmosphere that will leave with you when you go home. Sustainably designed, the trails and parks give people a place to enjoy greenery while stretching their legs and getting outside. At a time when most of us have been cramped up inside for ages, the idea of taking a moment to be out and enjoy it sounds like a breath of fresh air.
Arlington Arts Center
If you want to avoid crowds and show off your love of arts to the person you're traveling with, the gallery at the Arlington Arts Center will amaze and excite anyone. Not only does this center offer classes for everything from figure studies to painting, but it also has an unmatched exhibit of local artists and creatives that will inspire you to create and do more. The classes aren't free, unfortunately, but enjoying the arts and the building is!
Read more: You Don't Need To Leave Your Home To See The World.