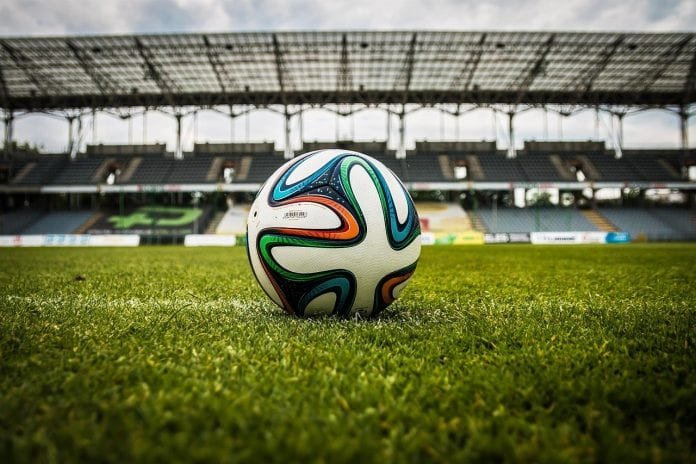 Last Updated on August 15, 2021 by azamqasim92
Football is the most followed sport across the globe and has some of the biggest stars in the history of the sport. Owing to its reach around the world, football captures imagination and minds like no other sport yet. Footballers are worshipped in some places and looked up to as role models as well for their abilities on the field and lifestyle and work off it.
Football's popularity around the world can be gauged by the fact that it had 31 million people watching around the world when the recently concluded Euro 2020 final was being played between England and Italy.
Therefore, naturally, footballers have a huge fan base and the bigger the number, the bigger is their worth and value to brands.
The net worth of a player is being looked at for the same and it is calculated keeping in mind their weekly salaries from their football clubs, endorsement deals, assets and investments as well. This is compiled taking in the information released by Forbes.
So today, we take a look at some of the richest footballers in the world.
CRISTIANO RONALDO – Net Worth $447 million
Cristiano Ronaldo is not only the best player in the world according to many but also the best face for their brands. Ronaldo bags huge deals because of his popularity and that has made him the face of leading brands around the globe.
Ronaldo's net worth is the most in the history of footballers and he is paid 30 million euros yearly by Juventus in salary. This is paid after tax and there are also bonuses on top of that.
He also has his own brand with the CR7 brand and also hotels in Portugal under his name.
LIONEL MESSI – Net Worth $318 million
Lionel Messi along with Ronaldo is considered to be the best footballer on the planet right now but the Argentine can also give the Portuguese a run for his money in the terms of popularity.
Messi bags a salary of 50 million USD in salary and assets included from Barcelona and is also the face of leading brands like Samsung, Gillette, Gatorade, Pepsi etc.
Messi is also pushing his own brand and has various investments around various sectors to grow his brand and look for alternatives following the end of his playing career.
NEYMAR Jr. – Net Worth $250 million
Neymar has become one of the most popular footballers in the world behind the Messi-Ronaldo duo not only on the pitch but off it too. Neymar's extravagant lifestyle and move to Paris has made him an even better prospect for fashion and lifestyle brands.
Neymar, who is playing for Paris Saint-German currently, draws a salary of $73 million, according to Forbes.
GARETH BALE – $114 million
Gareth Bale has been in the headlines away from football a lot recently. Bale's career has only gone south since his move to Real Madrid. While the Welshman has won loads of honours at Los Blancos, his involvement due to injuries and issues with the manager has been limited.
However, that hasn't harmed his net worth too much as he remains one of the most marketable faces in the sport and well paid too. He draws a yearly salary of $28.6 million, according to Forbes.
Most of his value comes from endorsement deals and other financial investments.
PAUL POGBA – $100 million
Paul Pogba's Manchester United career might not have gone the way he would have thought it would since making the move back to England from Juventus but his value to brands remain optimum.
The 2018 World Cup winner with France earns a weekly salary of $2.5 million weekly from United and has over $4.5 million in investments that make him one of the richest players in the game right now.
HIGHEST PAID PLAYERS
In terms of salaries paid though, the list is a bit different as Messi and Neymar are paid a little more than Ronaldo at Juventus. Messi earns a weekly salary of £615,000 per week while Neymar draws around £515,000 per week from PSG. Ronaldo's salary stands at £500,000 per week from Juventus.
All the above numbers are estimations by Forbes and show how much a footballer can earn these days if they are good on the pitch and have a good business sense off it as well. With football growing as a sport and getting new fans, the numbers will only get bigger and better.
Stay tuned to sportskhabri.com for all the latest news and views from the world of sports.
Read More: The Beginner's Guide to Paid Search