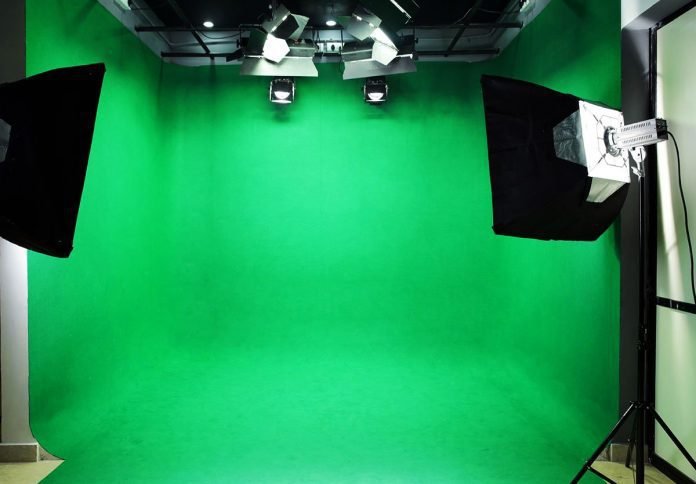 Last Updated on August 18, 2022 by
In today's emerging space of video production, many filmmakers around the globe cannot stop praising the wonders of a green screen. Just like them, you're convinced to use this magical tool for your next project. Now all you need is a creative studio for your video to stand out. With a handful of available options for chroma studio in Delhi, we understand the process of choosing a venue partner can be overwhelming.
Being a well-equipped studio with a state-of-the-art production facility, a Chroma cyclorama setup is where imaginations come alive. Before diving into the benefits, let's see the basic features of a chroma studio in Delhi:
Open pillar-free studio space
Industrial-grade lighting grid on top
A seamless background with no corners
Private hair & make-up room
Creative lounge
Kitchenette
Private recording booth
Now that you've seen the features you can expect from a chroma studio in Delhi, we've list out a handy guide for you that highlights the ease of shooting at chroma studios:
Hassle free scheduling and easy access
Once your plan is finalised, most studios have a dedicated team at your assistance for executing all your creative video visions. The easy access to the in-house green space studio and all its features under one roof will leave you with many advantages. You may also get to avail the below services:
Quick-turn out projects (For the tight-deadline projects)
Last-minute changes or additions (If you miss shooting something on the initial shoot day, the team can rearrange a date as per the requirement)
Priority levels (Prioritise the deadline of an on-going project)
Economical set-up
It's a no brainer that through green screens, one can be a part of beautiful locations without even going there. Eliminating other expenses in the production line such as the travel and operational costs, it makes this tool an economical option in video production. Chroma studios in Delhi have their studio space ready 24/7. The process becomes as easy as planning and showing up for the shoot and you will have a beautiful video in your hands in no time.
Thoughtful studio design
Creativity has no boundaries and it implies the same to the open pillar-free studio space you get in most chroma studios. The ample space helps you set up your production, build sets, and host workshops. It serves as a blank canvas and lets the creativity flow without any space alterations.
Versatility
With the luxury of having a pillar-free studio, a chroma studio set-up brings the versatility in your project all at once. You can arrange to shoot multiple scenarios at the same time in the presence of a spacious green screen. With this, you can avoid breaking down the continuity of the shot and add more versatility.
Seamless background recording
A chroma studio provides a seamless background with no corners which eases the process of keying. For a clean outcome, it is essential that filming be done against an absolutely seamless background. Providing that very space with no visible corners or shadowing, state-of-the-art chroma studios meet the growing demand for chroma studios in Delhi.
Lighting
One of the most effective and significant chroma key services is the lighting. Placing an abundant light set-up enables the computer system to clearly distinguish between the colours. Finding the correct light-spot could be a tiresome task. The industrial-grade lighting grid on top has been proven to be just the right placement at the studio.
Save your time
With the elimination of travel and creativity flowing on a green screen, chroma studio services are the most time-saving. The ability to shoot where and what you want stands as one of the biggest advantages. From the comfort of chroma studios in Delhi, you can make infinite possibilities come true with one single green screen.
Equipments
With the benefit of a large green screen, you may also avail the necessary equipment for a smooth shoot. To capture videos as per your desire, the list of equipment include a professional chroma setup, professional lights, cameras and lenses.
Read more: Gojek Clone – Grown & Expand Your Multiple Service Business Immediately in Philippines
Affordability
Without any drops in quality, you can also get the best, budget-friendly rates for your project. Most chroma studios will want to create a long-lasting customer association by offering you excellent services at reasonable prices.
Did the above mentioned key features and highlights manage to catch your attention? If yes, that's great!
If you're interested in learning more about chroma studios and get an understanding of how they can best support your creative needs, the studios are just one call away. They would connect with you and can help you set up an initial introductory and planning conversation. They can also extend a helping hand to make your decision-making process easier. Whether it is the planning, budgeting or execution of a project, a chroma studio in Delhi will give you all the support that you may need to create alluring visuals. Go on and connect with them to turn your next big project into nothing but extraordinary.
Read more: What Are the Features of the Best Tanning Studio Software?