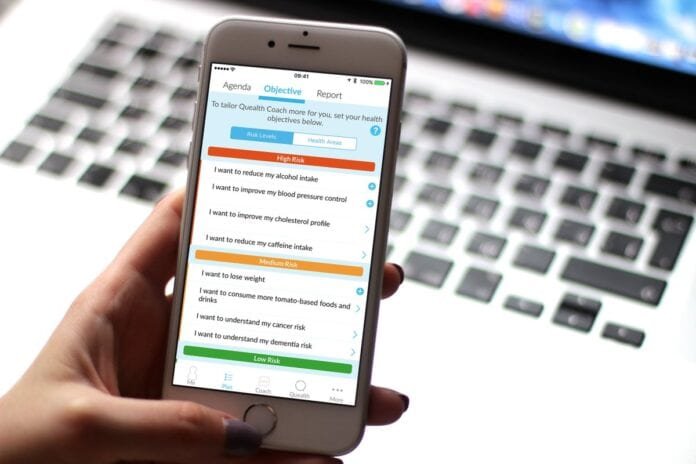 Last Updated on May 14, 2023 by
Have you ever found yourself in a situation where you wished you could get a doctor's advice instantly without having to get changed and run to the nearest clinic? Perhaps, you got a splitting headache before a board meeting or feel unwell at night and can't leave the kids alone at home. At times like these, rushing to the nearest clinic might not be feasible. Wouldn't life be simply great if you could get medical advice in the palm of your hand? Fortunately, now you can as you have such health apps that provides you necessary guidelines related to your health!
Say hello to the health app!
We have an app for almost everything, so it only makes sense to have one for our health needs too. In this regard, there are health apps that let you check your symptoms when you feel slightly unwell. Post checking your symptoms, you can reach out and connect with a doctor instantly through the health app. Isn't that convenient?
Connecting with a doctor has never been easier
If your symptoms got you concerned, simply use your health app to reach out to a medical professional. It only takes a few taps on the app to get you connected instantly with a doctor in Singapore. You can connect seamlessly over video and get a consultation just like you would if you met the doctor face-to-face. You don't have to worry about their panel of doctors. You can expect to get connected to a doctor who is a locally registered GP with a Singapore Medical Council license.
The charges for a doctor video consultation are also generally kept at reasonable rates. In most cases, you could expect around S$15 per consultation session.
The availability of video consultations and telemedicine is truly a boon in these times. With the threat of the COVID-19 pandemic still looming to a certain extent, it helps to know that such tools of technology allow us to practice social distancing without being cut off from our access to medicine.
What else can my health app do for me?
Your health app is a pretty versatile tool. Let's take a quick look at what else a good health assessment app usually does for you:
Offer insights into your health with deep-learning AI technology
Give access to videos and articles on wellness
Helps you check your BMI
Offers microinsurance products
Yes, some health insurance apps let you purchase insurance coverage too!
These days, you can purchase insurance plans from an insurer's health app. These plans are usually micro insurance products that offer coverage for specific illnesses. For instance, you can get plans like prostate cancer insurance,dengue insurance cover, and breast cancer insurance from an insurance company's health app. Some insurance providers also provide complimentary COVID-19 insurance coverage through their apps. This product covers you against sideeffects of the COVID-19 vaccine.
Do bear in mind that these features can vary between health apps. Make sure to go through the detail before you download. Now, your wellbeing is literally in the palm of your hands. Take care.
Read more: What is a Personal Health Insurance and How Does it Help You?
Apart from that, if you are interested to know about Troubleshooting: Netgear WiFi Extender Not Connecting to Router then visit our Technology category.