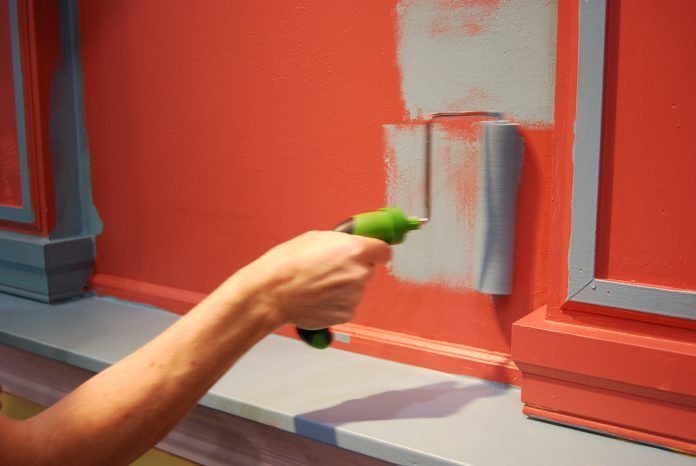 Last Updated on March 12, 2023 by Hassan Abbas
You may have renovated your home, paid your renowned designers for their labor, and moved into your new space. But if the wall painting designs for bedroom are not pleasing enough, you are sure to be dissatisfied with everything. This is because your bedroom is the most important room in your house where you not only repose but also gain personal satisfaction.
It's where you learn to embrace your personal time and get ready for your day-to-day tasks. For this purpose, choosing the right wall paint colours for your bedroom is the need of the hour. Here's how you can do that properly.
1. A colour Scheme That Matches Your Furniture
You cannot decide upon your furniture without focusing on the room wall colour combination and vice-versa. They always go hand-in-hand. That is why it is best to start by picking out the right colour scheme for your home furniture. For starters, start by picking out any three colours that match an existing piece of furniture in your bedroom.
Now, choose one of these three shortlisted colours as the dominating wall colour. Next up, you must choose two adjacent wall colours that work well with the dominating colour. Finally, you can pick a fourth colour to define your ceiling or use it as an accent colour in the bedroom.
2. Understand Your Whites Properly
We often think of White as a simple colour. Little do you know, it can spill more magic than any other colour can. In fact, the versatile shades of White can all exude a magical aura on their own. So, understanding which shade of White you wish to pick to match your furniture is essential. Such a room wall colour combination can be an ace of all. If you want to amplify the look of your space, it is best to go with cool undertones of White. However, if you wish to create a cozy vibe, warmer shades of White may work wonders.
3. What's The Finish?
Selecting the colours for your bedroom is not the endgame. It is also critical to opt for the right finishes for your personal space. This can help intensify the visual effects in your room that make your furniture designs pop up even better. For this purpose, draw sufficient focus on the type of interior finish you would appreciate in your bedroom.
Winding Up!
Your room wall colour combination is a never-ending work of art. But if you know how to hit the buttons right, you are only an inch away from the bedroom of your dreams. Initially, this may seem like a daunting task, but as you follow this guide, it will become easier to match your home colours with the ones of your furniture.
Once your home is ready, you can go ahead to invest in the right decor pieces that make the colours pop in your bedroom. Until then, use this guide to enjoy creating your dream bedroom without breaking the bank. Are you in for it yet?
Apart from this, if you are interested to know more about use acrylic paint marker then visit our Lifestyle category