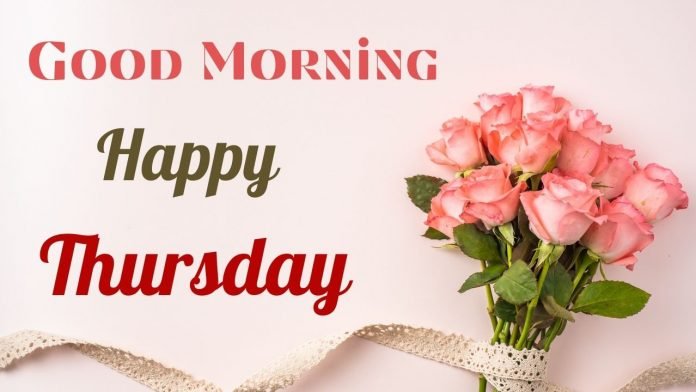 Last Updated on March 23, 2023 by admin
Thursday is like the second child who no one notices. It's not the rogue-like Monday or the favorite-like Friday. Thursday, on the other hand, is a quiet achiever who gets things done. If you had a productive Thursday, you would be able to relax more on Friday. And then the weekend arrives in an instant.
Drinks and plans with pals may be postponed until Friday. Thursday is your day to pamper yourself. After a grueling three days of work, a peaceful night at home will revitalize you for the next day. Reinspire yourself with our worthy Thursday motivational quotes. If you're looking for inspiration from a different culture, why not try some, for example, Icelandic popular quotes? Finding inspiration from different cultures can be a great way to broaden your perspective and gain new insights.
As a result, Thursday has the potential to be the most crucial day of the week. It's time to take a deep breath and arrange your life and job. So, are you ready for a fantastic Thursday? Here is a collection of Thursday quotations to make you fall in love with the day.
Thursday, believe it or not, might be regarded as the best day of the week. It's one day closer to Friday, which means it's time to organize your week or make small conversations with others about their plans. It's a day filled with expectations, especially about how your weekend will go.
Here are some of the greatest Thursday motivational and inspirational quotes to get you through the remainder of the day.
"Don't count the days. Make the days count." – Muhammad Ali
The time is running like dripping water. Setting aside and counting the days can lower your productivity. Just utilize every moment of the day to make the days count.
"Happy Thursday! Life at work and home is so much HAPPIER when you speak and act with kindness. Share a smile and make it a great day!" – Tracey Edmonds
Kindness is one of the most beautiful elements of ideal behavior. You can bring this element to beautify your life when you speak and act with kindness. Keep smiling to make your day great.
"Make it your goal to make someone smile on this Thursday by a small act of kindness, you could change a person's life in a way you may not even realize" – Catherine Pulsifer
To make your Thursday wonderful, do a little act of kindness with the persons around you. This can bring a major change in their life with just a minor input by your side.
"Today you are you, that is truer than true. There is no one alive who is yourer than you." – Dr. Seuss
Just realize your strengths and potential today rather than thinking about tomorrow. You are for yourself forever and no one else gonna be more sincere with you than you can be for yourself.
"It's Thursday and it really feels like a Thursday. Sometimes things just work out." – Demetri Martin
Light all other days of the week. Thursday is also a beautiful one. If you have the things stuck with you for so long, the inspirational start of your day can make your things run. Don't lose hope. Don't lose motivation.
Apart from this, if you are interested to know about 10 Unique Father_s Day Gift Ideas then visit our lifestyle category.