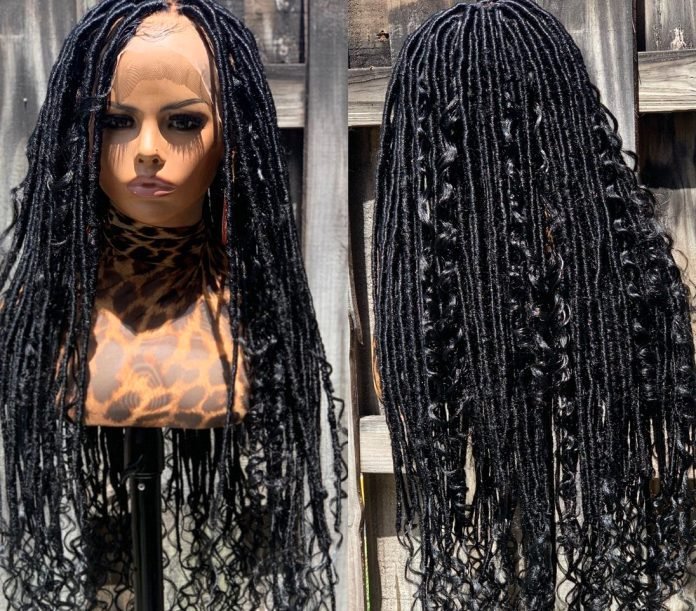 Last Updated on February 7, 2022 by
Faux locs wigs are virtually dreadlocks without the commitment. They're a fun alternative to braids or wearing your hair down, and they're ideal for anybody looking for a low-maintenance method to change up their style without hurting their hair. Faux locs wigs are an excellent protective style since the hair used to construct them totally covers your original hair. It's a terrific style for ladies moving from relaxed to natural hair, and it's a way to acquire dread locs without making a permanent decision.
The length of the wig or sew-in over your locs is crucial, for wigs and sew-ins, shorter to medium length locs are preferable. These lengths are easier to braid for a sew in or wig because they lay flat. Hair should usually be braided down and laid flat so that it does not bulk up underneath a wig. Natural hairdo fans would like Faux Locs wigs. Ladies in the United States have the most diverse hairstyles of any country's women.
Why should you try it?
When using faux locs wig or twisting your hair, you may need to crochet them strand by strand on the head, to save time and make the process more convenient. It features baby hair, which adds to the wig's natural appearance. The top isn't like locs; it's a bit loose, like our own natural hair, complementing your inherent attractiveness, Faux locs wig will make you appear and feel as natural as possible.
Style and Protect
What could be better than a look that also protects your hair? Faux locs are a protective style because they shield your natural hair from heat, environmental damage, and breakage from combing and brushing while they're in place. As a result, they don't "need" to be washed while they're being worn.
Low upkeep:
Faux locs wigs are ideal for protective style since they require little care and require little manipulation– you don't have access to your hair for as long as the locs are in place.

Growth:
Because your hair will be left alone, little manipulation promotes to hair length retention.
Fake it till you make it:
As previously noted, you may have a great locs wig without committing to a long-term commitment. If you're thinking about going natural full-time, this is a good method to get a feel for the style.
Longevity:
When compared to other protective styles, they endure a long time. Plus, as they grow older, they appear more natural.
Hairs, as we all know, play an important role in determining a person's personality. It is frequently seen as the crowning glory of whoever is discussing their personality. Despite spending hundreds of dollars on hair products and treatments, women occasionally experience hair issues that are difficult to resolve. Faux locs wigs, in particular, are essential for ladies who wish to show their personality.
The imitation locs wigs hair is a cost-effective approach to address hair loss. They are widely available in a variety of designs and colours, allowing women to remain trendy even if their genes do not let it.
Read More: How To Buy A Wig For The First Time: Buying Guide