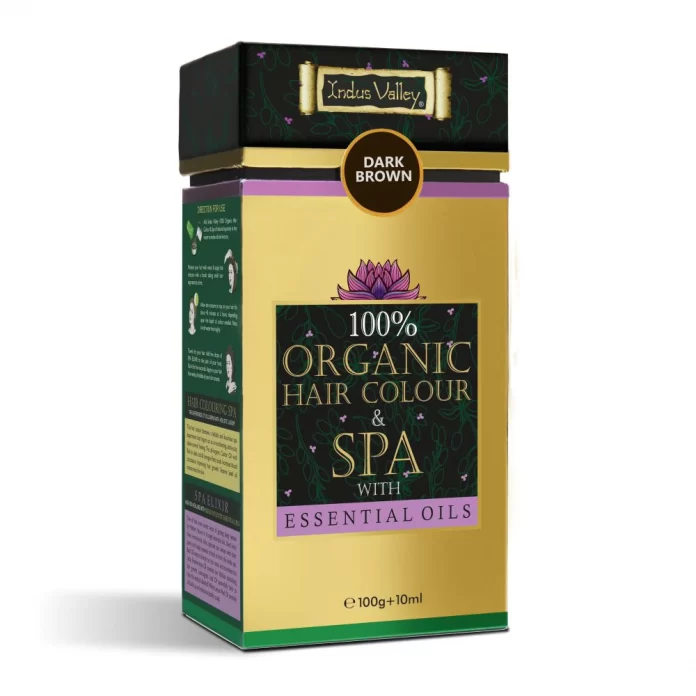 Last Updated on August 2, 2022 by
One out of every three people colour hair either to cover their greys or to walk with the latest fashion trends. As common as it is, non-organic hair colours are composed of many harsh ingredients like ammonia, hydrogen peroxide that adversely affect the scalp and sometimes even the internal body organs. An organic hair colour or a natural hair dye replaces ammonia and bleach with herbs and plants leaving the colour as bright, and the hair far more well-nourished and shiny from root to tip.
What is an organic hair colour?
An organic hair colour is composed of organic herbs (free from pesticides) and is free of all harmful chemicals. They are ammonia free and are best for people with sensitive skin or scalp. And if you are planning to be a persistent user of hair colours then natural hair dye is what you must opt for. Although the colour from natural dyes may not be as vibrant as the synthetic dyes, they will always leave the hair more nourished, healthier and shinier inside out.
Some well-reputed companies around the world are selling innovative mixes of natural stains to offer a wide range of organic hair colour choices. No artificial pigments are used in these concoctions, their colours staying for as long as 5 weeks with a single application. A natural hair dye will also always be a cruelty-free product as it never requires testing on animals.
The natural replacements for ammonia and bleach
Ammonia, in chemical based hair colours, prepares the hair strands to absorb colour. It opens up the pores present in the outer layer of hair allowing the bleach and PPD to enter inside the hair strands. This is how real damage starts happening with chemical hair dyes.
In an organic hair colour, this work is either partly done by Cocamide MEA or it is not done at all. Cocamide MEA is derived naturally from coconut oil in reaction with ethanolamine. Thus, it is a naturally derived compound that does not damage the hair and scalp. The natural pigments present in a natural hair dye also colour hair, but by simply forming a coat over the hair strands. The pigments do not enter inside the inner layers of hair in any case, hence they are always damage-free.
Read More: Mighty Clean: 5 Hand Soap Ingredients to Avoid
Since an organic hair colour or a natural hair dye doesn't bleach in any case, it has no replacements for Hydrogen Peroxide, i.e. bleach. A natural hair colour, on the contrary, contains herbs that only deposit their colour as an outer coating over the hair strands, thus protecting them against the harmful UV rays of the sun, dirt and pollution.
Why organic hair colour?
The fusion of herbs and plants in an organic hair colour makes it the best possible choice for hair colouring, especially if you have sensitive skin or if you are prone to allergies. A natural hair dye will nourish your hair from root to tip leaving it naturally shiny and voluminous. Something that is impossible with synthetic hair dyes. Also, organic hair dye is easy to use and does not leave colour on your hands and face and is also ideal for people with hectic schedules or for those who do not want to invest a lot of time or energy in colouring or maintaining their hair.
In conclusion
Blended with eight fresh and natural botanical herbs, the natural hair dyes offered by Indus Valley provide damage protection along with rich, radiant and long-lasting colours, volume and shine. Their organic hair colours are hassle-free and budget-friendly. Their natural hair dyes incorporate nutrients that penetrate the scalp and provide wholesome conditioning and nourishment to hair. You can opt for their damage-free gel hair colour if you have a normal skin that is not allergic or overly sensitive to hair colours. But, in case you have a sensitive skin you can opt for their hypoallergenic aqua hair colour. And, if you are simply looking for an exotic herbal experience you may opt for their 100% organic hair colour with spa and essential oils.
In case you have more queries feel free to consult their beauty and health experts with your comments below.