Last Updated on October 17, 2022 by
E-commerce is one of the most nonstop and growing platforms nowadays. In this sector, digital images play an essential role in representing the products to the customers and enhancing business. Attractive products photos can easily catch the viewers' eyes and encourage them to purchase. On the other hand, a dull product image can't represent all its features, failing to target customers.
In that case, photo retouching plays a crucial role in increasing the beauty of any kind of photo. It helps to increase the glamor of the products by recovering damaged areas and growing the photos' attractiveness. This way, anyone can easily make an ordinary product image become a premium one. Here in this context, we will try to investigate the importance of product photo retouching in the digital era.
What Is Product Photo Retouching?
Retouching is the process of enhancing the appearance of a photo. In photography, removing certain defects from a product image is known as retouching. The defects can be minor objects such as dirt or dust on your camera lens or sensor. Using photo retouching, you will also easily recover some physical defects on any product image.
It is widely used in photo studios, e-commerce, high-end fashion photography, etc. Besides, photo retouching has become more prevalent in recent years because the application used for retouching has become more affordable. For that, anyone can easily enhance the beauty of their e-commerce product images.
You will also find an online product retouching service, where you can increase the beauty of product images. This way, catching viewers' eyes will be easy for you, which helps to boost your business growth.
Why Product Photo Retouching Is Important in the Digital Era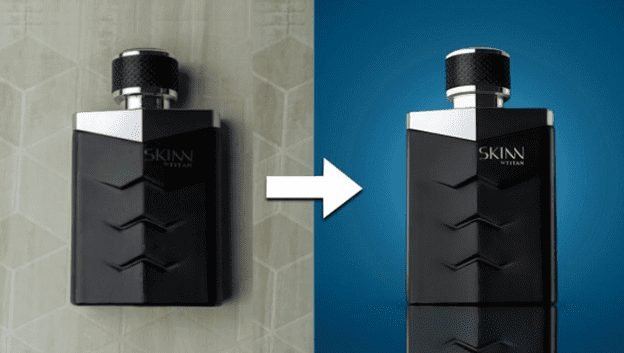 The research found that around 90 % of people have used product photo retouching for their e-commerce websites. Although many people use models to showcase their products, the image of a single product has become a trend nowadays. This is because product retouching is a beneficial task in the e-commerce industry. Below we have demonstrated the importance of product photo retouching.
Professional and Polished Product Image
Uploading raw product images to your e-commerce website will be easy, but dull and dark ones may fail to attract viewers. In that case, photo retouching helps make your photos strike and encourage your customers to make the purchase. Besides, improving the brightness, color, and strength of your product images helps create a better impression of your product in the audience's eyes.
Improved Efficiency
Photo retouching helps create a set of product photos by sorting them into particular groups. As a result, applying the pre-defined editing configurations will be easy on all the images in the specific groups. This way, you can save time, which can be used for other aspects of your e-commerce.
Improved Brand Awareness
Photo retouching service helps to increase brand value from that of competitors. Using different editing techniques, you can easily provide a distinct look to your product image compared to others. Making unique product images helps to offer you a strong brand signature style. This way, your brand name will be memorable for your targeted customers.
Increase Business Reputation
Product images play a critical factor in improving any business reputation, especially in e-commerce. For that, every e-commerce owner tries to display quality and genuine photos on their website to create strong trust. But sometimes, capturing quality photos can be challenging only with a camera. In that case, photo retouching helps turn your product image into outstanding, authentic, and professional-looking. This way, you can easily boost your business as well as your brand reputation.
Easy to Make Photo Retouching
Photo retouching can be done by creative designers, professional image editors, and illustrators. Using your skills and knowledge in photo editing software, you can create attractive product photos for customers. In addition, you will find some photo editing services online where you can easily turn your dull photos into attractive ones at a minimal rate.
Better Showcase of Your Product
According to the recent research by MDG, about 67 percent of customers examine the product's image for deciding whether they buy or not. The main reason is that the product image contains all its features. This means many customers depend on product photos that provide them with a good idea of its features. In that case, photo retouching helps represent the exact details and dimensions of the photo. This is very helpful for clients in making purchase decisions.
What Are the Possible Ways a Product Image Can Be Retouched?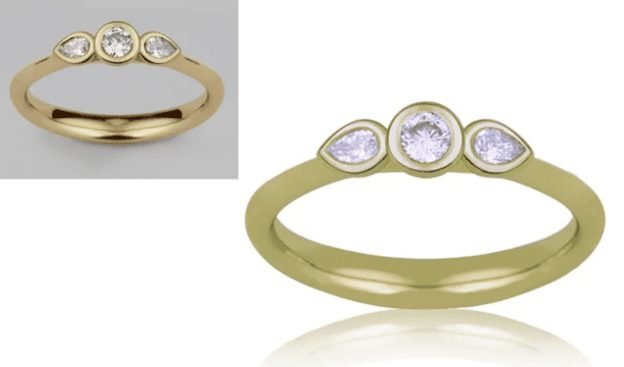 Several fields can be retouched when working with a product image. Below we have outlined some common fields where you can retouch a product image.
Dust Remove
Sometimes your captured photos may have some dust that ruins the overall product image. In that case, using photo retouching helps to remove all the dust from your image. This way, you can get a clear appearance product image.
Scratch Remove
Capturing photos without scratches will be challenging for second-hand or old products. Besides, it is also impossible to eliminate or hide scratches when shooting. But using photo retouching, you can remove them easily.
Remove Unwanted Objects
Some products may need to be held in your hand while shooting. Besides, your product image may have some unwanted objects that need to be removed. In that situation, with photo retouching, you can eliminate the particular object without disrupting the entire picture.
Creases Remove
When you use a mannequin or a live model to showcase a shirt or paint, the cloth may get unnecessary creases. Removing these creases will be challenging without photo retouching. You can eliminate the wrinkles to make the perfect image shape with photo retouching.
Glare and Reflection Remove
While shooting any product, the image may be affected by the sunlight and camera lenses. Besides, a product image can get shadows that become dull to look at. You can make your product image glare and reflection-free through photo retouching.
Light Correction
Making an ordinary image look extraordinary can be executed by altering the brightness. And this adjustment can be easily made using photo retouching. Not only that, it helps to adjust different colors for ideal matching for your product.
Noise Reduction
When any photo contains excessive luminance and color, it is called noise. You can tone down easily based on the product's benefits with photo retouching.
Conclusion
Product images have always been the soul of the e-commerce business. For that, most e-commerce owners use high-quality and unique product photos on their websites. However, sometimes having an excellent photographer and camera is not enough to capture good product images.
In that case, photo retouching helps to alter dull product images into appealing ones. For your convenience, in this context, we have presented an idea of the importance of product photo retouching in the digital era. Typically, photo retouching is a potent strategy to advance sales in the e-commerce business.
Read More: Be Your Own HR.