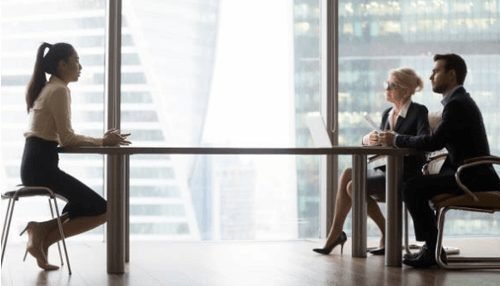 Last Updated on July 27, 2022 by
Quest Food Management Services has brought quality meals to students, educators, and business people across the Midwest for nearly forty years. People have benefited from their commitment when working with Quest Food Management Services.
Quest Food Management Services and their benefits package offer work and family balance. Whether full or part-time, you'll rarely ever work a single night. You will have weekends and holidays off to spend time with your loved ones. That's a commitment they stand by and guarantee for all employees.
Quest Food Management Services focuses on building relationships with the community. Through healthy, delicious meals, a responsibility to their staff, and a wealth of expertise in safety and sanitation, they've built one of the top food programs in the upper Midwest.
Who is Quest Food Management Services?
Quest Food Management Services' set out in 1985 to provide quality service to the people in its community. Since then, they have branched out from Lombard, Illinois, to become one of the Midwest's most extensive, successful food service companies in the country. They now serve over 90 accounts, providing healthy, delicious meals to school children, educators, and workers throughout the United States.
Their meals are made with care by diligent staff members using the highest-quality ingredients and from-scratch techniques. They feature the best equipment and highly optimized food preparation skills through applying a deep knowledge of nutrition and food safety.
Thanks to these achievements, they have been named one of the Top 50 food-management brands in the nation for five years running. They remain dedicated to providing quality service to their consumers and the larger community as they continue to grow. Quest Food Management Services continue to find success with a responsibility to provide for their staff and the community.
How Quest Food Management Services Benefits the Community?
Since their founding, they've set out to better communities around the country by providing healthy meals, family values, and regular commitments to charitable foundations.
Quest Food Management Services has recently teamed up with the Ronald McDonald House Charities of Chicago to further these commitments in hopes of helping spread its vision of a world without hunger. Employees are encouraged to volunteer at these charitable donations by regularly donating meals to sick and hospitalized children.
Additionally, they have set up a donation program to deduct a small portion of their wages for charity voluntarily. Quest Food Management Services will match the dollar amount for each dollar donated, furthering their commitment to improving the community.
How Quest Food Management Services Benefits Their Employees?
Quest Food Management Services recognizes that none of this would be possible without their hardworking, dedicated employees. They are the backbone of the company and are responsible for their success. For this reason, Quest Food Management Services is dedicated to providing for its employees.
Quest Food Management Services offers its employees a well-rounded benefits package built to meet all of their needs. Included in this package, employees gain access to:
Comprehensive medical insurance
Dental insurance
Vision insurance
Prescription plans
Spending and savings accounts
Life insurance and accidental death; dismemberment insurance
Short- and long-term disability insurance
Voluntary immunizations
Employees can rest assured that all of their medical and insurance needs are met, giving them the peace of mind needed to work in a healthy and committed way. Throughout their careers, employees can access traditional 401k, Roth 401K, and company match retirement plans to set them up for the remainder of their lives.
Why Work with Quest Food Management Services?
Working with Quest Food Management Services is more than just a job—it's an opportunity to better your life and take control of your schedule. Quest Food Management Services offers work based on your part-time, full-time, or temporary requirements. That way you can work when it suits you.
Most employees are never required to work during the evening (with the exception of some catering events) and have nearly all federal and major holidays off throughout the year, mirroring school schedules. Depending on your position, you'll earn vacation days, which you can take at your leisure. Quest Food Management Services understands that life is more than just work.
Employees can take sick days, bereavement leave, and leaves of absence to handle personal affairs, medical emergencies, family issues, or military requirements. Some employees will also have extended leave periods during certain seasons, matching with most school schedules.
In addition to having a flexible schedule, employees are rewarded throughout their careers with on-the-job training, virtual learning opportunities, leadership training, internships, job advancement programs, and even tuition reimbursement plans. Quest Food Management Services' dedication to bettering its employees makes them an excellent place to work.
Conclusion
Since its foundation in 1985, Quest Food Management Services has dedicated itself to providing brighter futures for the community and its employees. They have quickly grown into one of America's best and brightest foodservice providers through their commitment to charitable foundations and their employees' futures.
Read more: Best Practices to Submit Remote Assignment