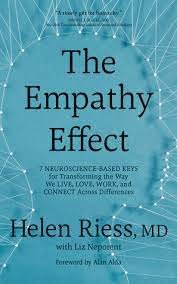 Last Updated on October 6, 2022 by Umer Malik
Finding the perfect gift for your friends and family can be challenging. You want to get them something that they will love, but you also don't want to spend a fortune because who knows how many gifts you need to get? This blog post will discuss seven gifting tips and ideas that will help make the process easier for you. Whether you are looking for gift baskets or game tickets, there is sure to be an idea here that will fit your needs.
1.A Gift Card
Gift cards can be a great way to show you care without having to spend a lot of time picking out the perfect present. If you know your friend or loved one's favourite restaurant or store, grab a gift card from there! They are sure to appreciate it. If you're not sure what their favourite spot is, pick up a general Visa or Mastercard gift card. That way, they can use it wherever they'd like.
2. Tickets to an Event They Would Enjoy
If the person you're buying for is into live entertainment, get them tickets to see their favourite band or artist! Tickets to a seasonal event are also a thoughtful gift. Seasonal events could include concerts, plays, holiday shows, and even sporting events.
3. A Basket Filled With Their Favourite Treats
Sometimes you can have too many ideas and not know which one to go with. This is where gift baskets come in. You can fill them with all sorts of goodies, like chocolates, candies, cookies, and even fruit. If you want to get a little bit more creative, you can fill the basket with items that relate to a hobby of theirs. For example, if they love gardening, you could fill it with gardening gloves, seeds, and a cute watering can. Practical gifts are always appreciated. If you don't want to take the time to put a gift basket together yourself, there are professionally assembled gift baskets from sellers such as Baskits.
4. A Personalized Coffee Mug
There's nothing like starting the day off with a hot cup of coffee or tea. If your friend or loved one is a coffee or tea lover, get them a mug that suits their personality. You can find mugs with all sorts of sayings and designs, so take your pick! You could also get a mug that is personalized with their name or initials. This will show them that you took the time to pick out something special just for them.
5. A Book They Would Enjoy Reading
If the person you're buying for is a reader, then a book is always a good gift idea. You can never have too many books, after all. Try to pick a book that suits their taste. If you're not sure what they like to read, ask their friends or family members for suggestions.
6. A Cozy Blanket or Scarf
Who doesn't love snuggling up in a cozy blanket or scarf on a cold winter day? If you know someone who could use a little extra warmth this season, get them a soft and comfortable blanket or scarf. You can find these items in just about any colour or style, so you can be certain there is something your friend or family member will adore.
7. A Photo Collage From Memorable Moments Together
Looking through old photos is always a fun trip down memory lane. If you have some great memories with the person you're buying for, why not put them all together in a collage frame? This gift will be sure to make them smile, and it will also serve as a reminder of how much they mean to you.
Conclusion
Picking the perfect gift doesn't have to be difficult. With these seven gifting tips and ideas, you are sure to find something that your friend or loved one will appreciate. Whether you want to get them something practical or fun, there is an option here for everyone.
Read More: Photo Collages 101: An Introductory Guide