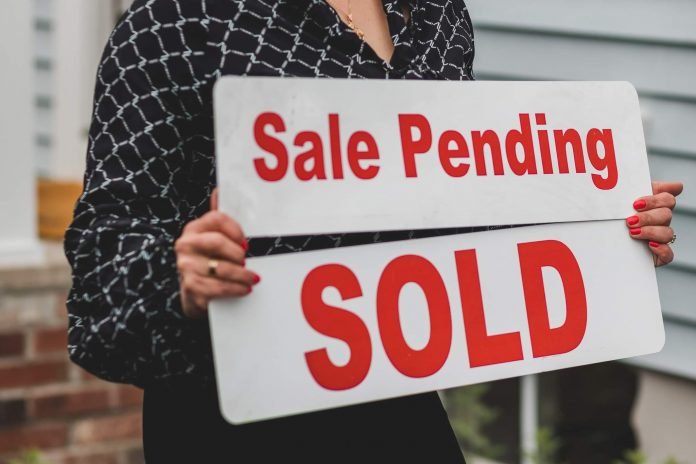 Last Updated on March 6, 2023 by
Introduction
The dream – your own home. But buying a home is a big decision that comes with a lot of stress and risk.
There are a lot of factors to consider when buying a house, and you need to make sure that you're ready for a long-term commitment that comes with it.
In this article, we'll go over some of the top tips you should keep in mind for a smooth home buying experience.
The Right Time to Buy a House
Timing is key.
You want to make sure you buy at the right time, with respect to both your personal life and the state of the housing market.
If you're not ready to commit to a long-term mortgage, then now might not be the right time for you to buy.
Right now (November 2022) the interest rates are on the rise with inflation being sky high. Unfortunately, the housing market has not reacted yet with a decrease in home prices experience.
You basically want to find the sweet spot between interest rates and house prices. When that will be? Hard to tell. The current economic status quo is rather unpredictable.
Only time will tell how the housing market will be affected by these changes.
Getting Your Finances in Order
Once you've found the perfect time to buy, it's a good idea tot hink about financing.,
First of all, you need to make sure that you have a good credit score and that you're able to get pre-approved for a proper mortgage.
This will also give you an idea on what you can actually afford in terms of credit.
YOu should also have 15-20% saved for a down payment, as this will help you get a lower interest rate on your mortgage.
Lastly, if you buy the house with a partner or spouse, you want to make sure that you can handle the interest and mortgage payment even if one salary falls away.
Hiring a Good Real Estate Agent
If this is your first time buying a home, it's advisable to just bite the bullet and hire a good real estate agent.
A professional real estate agent will be able to help you find the right home for your needs and budget, and they'll also be able to negotiate better prices on your behalf.
Make sure to interview several different agents before making your decision, and ask for recommendations or a track record.
Making an Offer on a Home
Found a great house that you absolutely love? Make an offer.
It's really as simple as it sounds.
Your real estate agent will help you put together an offer that takes into account the current market value of the home as well as any outstanding repair, issues and clearances that may need to be considered.
Once your offer is accepted, it's time to move on to the next step.
Home Inspection and Appraisal
Before you close on your new home, it's important to have it inspected by a professional.
In the past months, many buyers skipped this part to actually get the house. Which is absolutely not advisable.
An inspection will show you potential problems that could cause disastrous issues down the road. Additionally, most lenders will require an appraisal of the property before they approve your loan.
This is done to ensure that the property is worth the amount of money you're borrowing.
Closing on the Home
Once all of the inspections and appraisals have been completed, it's time to seal the deal (literally).
This process can take anywhere from a few days to a few weeks, depending on the state in which you live.
It's time to finalize any paperwork, sign the contract and pay the commission for the real estate agent and taxes.
Moving In and Tips for Making It a Smooth Transition
The most exciting part – moving in.
There are a lot of things to do, but with some careful planning, it can be a smooth transition.
The easiest way would be to hire a moving company. After all, this is the house that you will probably grow old in. So spending those 2-3k might be worth it.
If you want to move yourself, create a detailed packing plan so that everything is packed up ahead of time and ready to go on moving day.
Finally, make sure to change your address with all of your important contacts so that everything arrives at your new house without any problems
Conclusion
Buying a home is a big decision, but it doesn't have to be a stressful one. If you take the time to do your research and work with a good real estate agent, you can make the process a lot smoother. With some careful planning, you can be in your new home in no time.
Apart from this if you are interested to know about 9 Essential Real Estate then visit our real estate category.