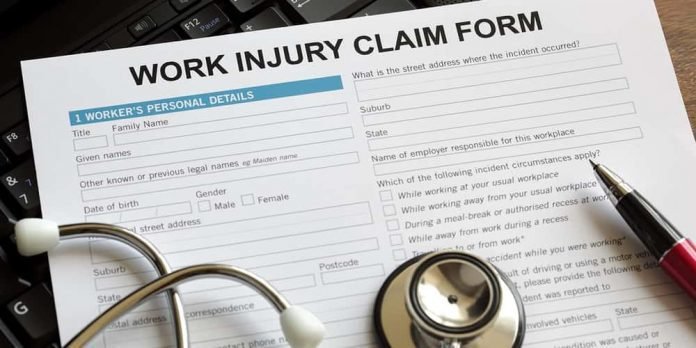 Last Updated on October 19, 2022 by
Work-related injuries are a significant issue affecting Washington residents. If you get injured at work, you should file a workers' compensation claim to seek compensation. However, filling out a workers' compensation claims can be confusing and daunting. But with the right tips, you can fill your claim efficiently and successfully.  
Here are tips for filing workers' compensation claims in Washington.
1. Hire an Attorney
Though you can decide to do it yourself, hiring a workers' compensation attorney is a sure tip to file and win your claim. A workers' compensation lawyer has experience and knowledge about work-related laws. With this experience, the attorney will file your workers' compensation claim accurately and adhere to the stipulated deadline.
The lawyer will do all the complex and hard work for you. Also, the attorney will help you gather evidence and medical treatment and represent you in settlement negotiations. When hiring an attorney, check their experience and skills, and reviews. Also, check their credibility and previous clients' feedback and recommendations when hiring.
2. Immediately Report your injury
Whenever you incur a work injury in Washington, the first thing to do is to report it. If it's not possible, ensure you have someone to report it for you. The sooner you report, the better for your compensation claim. Ensure you do that in writing and include the date and time.
If you delay reporting, the employer might argue that you weren't injured at work. Or they might argue that the injury was not severe and give you a low compensation.
3. Seek medical care
To avoid medical bills, many try to endure the pain of the injury. That would be a mistake, and you should seek medical care as soon as possible. Seeking medical care will benefit your health when filling out the claim. The doctor will give you medical records, the best evidence for a workers' compensation claim.
If you decide to wait, your employer/ insurance company might claim that your injury was not severe. That will diminish your chances of winning your workers' compensation claim.
4. File your claim properly
In Washington, you have two years from your injury to file a workers' compensation claim. Your claim can be denied if you fail to file within that period. Therefore, ensure your file the claim on time and adhere to the statute of limitations. Additionally, ensure all the paperwork doesn't contain mistakes.
5. Gather all documents
When filing your workers' compensation claim, you must provide all necessary documents. The more documents you have, the stronger your claim. The documents could be pictures of safety violations or witness statements. Also, include video footage to prove your claim.
Additionally, keep all your medical records. If there are disputes, the records will justify your claim. Ensure you include copies of the documents when filing the claim. Include information that shows the full extent of the damage, such as lost earnings, medical bills, and other expenses.
Conclusion
Being injured at work can be a traumatizing and stressful experience. In Washington, you are eligible for compensation if you get injured at work. However, filling workers' compensation claim is a complex legal process with numerous requirements. But don't worry; the above tips will help you to file your workers' compensation claim in Washington effectively.
Apart from that if you want to know about Filing workers' compensation claims in Virginia then please visit our Law page