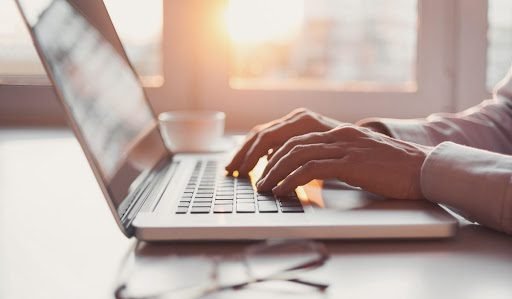 Last Updated on June 10, 2022 by azamqasim92
Your school's website is one of the most important marketing tools you have at your disposal. It's the first place prospective students and their families go to learn about your school, and it's a great way to communicate your school's unique story.
However, many small schools don't fully utilize their websites to their fullest potential. Here are seven ways you can use your website to increase admissions and tell your school's story more effectively.
1. Use website of strong images and videos
Images and videos are worth a thousand words, and they're a great way to grab attention and give visitors a taste of what your school is like. Make sure to include high-quality photos and videos that really capture the essence of your school.
2. Use Website testimonials
Testimonials from current students, parents, and teachers are a great way to show what your school is really like. Be sure to include positive reviews from happy customers on your website. Just make sure to get permission to upload testimonials from parents beforehand, to avoid any trouble.
3. Use Website of clear and concise language
Your website should be easy to understand and navigate. Use clear and concise language, and avoid jargon. If your site visitors can't understand what you're saying, they're not going to want to visit your school.
4. Be mobile-friendly
More and more people are using their smartphones and tablets to access the internet. Make sure your website is designed to be mobile-friendly so that it can be easily viewed on smaller screens. It is a good idea to invest in mobile app development to grow your small school business.
Read More: How to Prepare for English in Competitive Exam?
5. Use seo website
Search engine optimization is important for making sure your website comes up in search results. Use keywords and key phrases throughout your site, and make sure your site is easy to navigate for both humans and search engines.
6. Include a call to action
Make it easy for visitors to take the next step by including a call to action on every page of your site. Whether you want them to contact you for more information, sign up for a tour, or apply for admission, make sure there's a clear and easy way for them to do it. The best way to do this is to use a simple contact form or an online application.
7. Keep it updated
Make sure your website content is fresh and up-to-date. Include news stories, blog posts, and updated information about your school. Keeping your site current will show visitors that your school is dynamic and alive. You also want to check and see if the site looks updated design-wise, as nobody wants to stay on a site that looks very 2008.
By following these tips, you can make sure your small school's website is working hard for you. Whether you already have a website and need to revamp it, or you need a site from scratch, small schools can certainly benefit from low-cost school website design services. A well-designed and effective website is a powerful tool that can help you increase admissions and tell your school's story more effectively. Use it to your advantage!
Zara Raza is the Head of Marketing at SchoolCues. She earned her Bachelor's in Business Administration from the University of California, Irvine, in 2019, and has written several blogs on technology, software, marketing, education, business, and more.