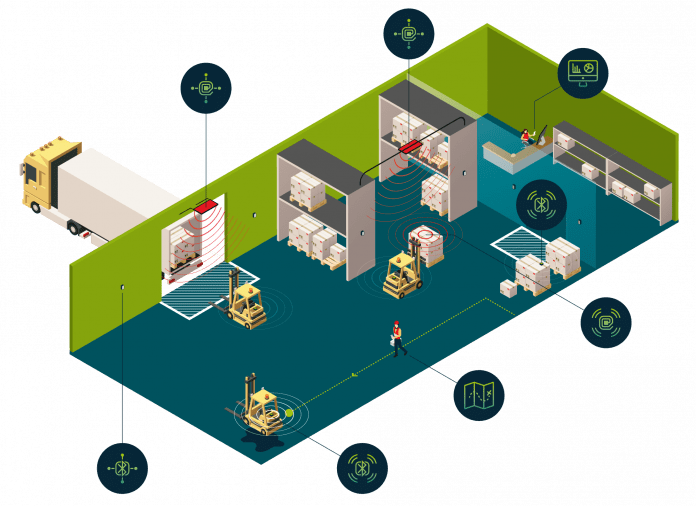 Last Updated on December 5, 2022 by
If you don't keep an eye on something, it's easy for it to go missing. Most employees don't try to steal things from work on purpose, but small things like pens and sticky notes are easy to lose track of. And if your office supplies run out fast, you'll have to spend a lot of time and money trying to get more. Here an asset management system like Cloud Apper Assets can be very helpful. Learn to know about how to asset tracking system.
No matter how big or small an office is, there are always a lot of things to keep track of. Using a asset tracking system or inventory system for office supplies is a great way to keep track of all of these parts without getting too frustrated. You might not think it's important to keep track of "supply inventory," or the supplies that have been bought but haven't been used yet. But the most common office supplies are things like pens, staplers, paper, printer cartridges, sticky notes, cleaning supplies, and office furniture, and the cost of all of these can add up quickly.
It's important to note that "supplies" can mean a lot more than just pens, pencils, and other similar things. Supplies are a type of fixed asset. They are anything that your business or organization needs to make money every day. For example, a veterinary office keeps track of the medicines they have on hand. The staff has to keep track of how many of these medicines they have in stock, as well as the name of the patient and the prescription information for each one. Another great example is office furniture. Companies need a place to keep track of information about each piece of furniture, like when it was bought, rented, or leased, how much it cost, what it was made of, if it has a warranty, how to care for and maintain it, and where it is. quickly add up.
Why is it important to track office supplies?
Companies need a way to keep track of their office supplies because replacing them all the time can get expensive fast. On the surface, it might not seem like a big deal to buy more pens or other small things. But if you don't keep track of these things, you could spend thousands of dollars replacing things you don't need. Worse still, these things might not even be lost; they might just be in the wrong place. When you buy things you don't need and then find you have plenty, you've wasted money.
How to properly maintain office supplies?
Here are a few things to think about if you are making rules and practices for tracking office supplies:
Categorize
Make it easy for employees to find what they need by putting things in groups that make sense and labeling them. This also makes it a lot easier to do audits and restock.
Safe location
Your office supplies should ideally be kept in a locked room or closet that can only be opened with the permission of the employee who is in charge of them. A lot of companies have taken this step, but employees who take supplies do so on their own honor. For example, they might have set a limit of "one per customer per month," or employees might have to sign out the supplies they take. In either case, it's easy for workers to forget to write down what they took or to lie about what they took. Most likely, some supplies will get lost and run out faster than expected. This is where a formal system for keeping track of things should come in.
Set restock policy
You might want to set up key supplies to be reordered automatically. Also, some systems for keeping track of office supplies let you set up custom reminders and alerts if you don't have the option or choose not to use automatic reordering. When deciding when to reorder items, you have to find a balance between having too much stock and not having enough when you really need it. Keep an eye on your most-used supplies and figure out how quickly they are being used up. When you use a good tracking system, you can build a history and make reports that help you figure out when to reorder.
Use CloudApper Assets to track your office supplies
CloudApper can help get rid of the mistakes and hassles that come with manually tracking office supplies and put your whole inventory in the palm of your hand, so you can manage your office supply inventory from anywhere. Our simple, easy-to-use Assets app doesn't need any extra hardware to work.
CloudApper knows how important it is to keep track of the little things your business needs every day. It's hard to keep track of everything that's going on. So, we made a flexible, easy-to-use inventory asset tracking system to help you keep track of what you have in your office. Our program will change to meet your needs, so you can keep track of all the things you need to do your job.
Apart from this, if you are interested to know about Leveraging Technology then visit our Technology category.