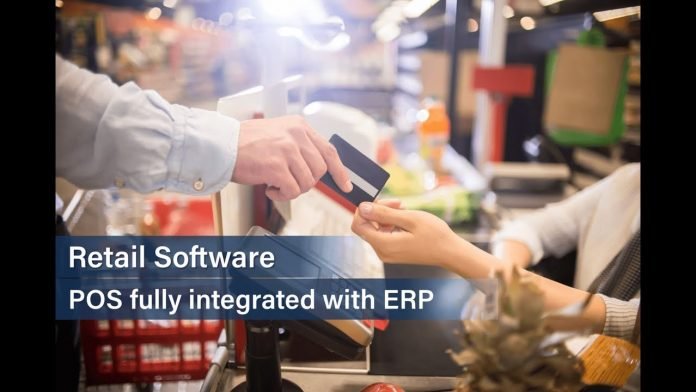 Last Updated on March 6, 2023 by
In the retail industry, a point-of-sale system has become a vital element. It has simplified the billing process and reduced the time and efforts previously required to record transactions, manage stocks, and generate bills, among other things.
Besides, it has made it possible for the industry to move away from cash registers or manual entry and toward automated point-of-sale software. For this reason, retail stores, shopping malls, restaurants, hotels, and other businesses can use POS to better plan and organize their sales. In a nutshell, everything becomes manageable with POS software, from orders and purchases to payments and stock.
Cloud-Based POS
Best Retail POS software has now become cloud-based, giving businesses the advantage of seamlessly connecting the POS system to other systems. It also allows for real-time data sharing and transfer to cloud servers. So not only will your POS system at the main counter be able to send and receive data in real-time, but so will other systems. This creates a strong network of systems that efficiently automates most processes of your business.
It is worth noting that integration between POS and other systems is critical in an organization because it keeps processes on track and leads to better inventory management, accounting, warehouse management, productivity, and revenue. However, depending on their business niche, different organizations have different requirements.
Therefore, a company's POS system should be able to meet all of its requirements. Even though POS integrations are robust, the one-size-fits-all philosophy does not apply here. As a result, different types of POS integrations exist to meet the needs of various businesses. Your business requirements will determine which POS integration is best for you.
To help you out, we've compiled a list of the most popular POS integrations that will help you make an informed decision:
1. eCommerce POS Integration
This integration of a retail website built with eCommerce software and POS software is critical for running a successful online business because it ensures a smooth workflow. It keeps track of everything, including inventory, purchases, and sales, as well as payments and accounts. The most significant advantage of this integration is better inventory management.
It is not desirable for an ecommerce retailer to find that an order cannot be fulfilled due to a stock shortage. This may occur as a result of poor inventory management. However, if the inventory is maintained regularly, the retailer will remain aware of total sales and available supplies. Eventually, the retailer can restock products ahead of time to ensure a smooth workflow. Besides, recognizing the best-selling items may assist him in restocking those items and maintaining a steady sales flow.
In addition to keeping inventory in sync with sales, eCommerce POS Integration saves product-related data such as quantity, description, ingredients, SKU number, price discount, and other essential details. Overall, an eCommerce POS Integration makes it easier to retrieve customer information.
Moreover, customers' information is automatically submitted to your company's database whenever they place an order on your ecommerce site. As a result, you can easily send special offers, recommendations, and invitations to customers in order to entice them to return.
2. Accounting POS Integration
The sales data from the best POS and the best accounting software are communicated through this integration. The integration could allow for the sharing of inventory, customer data, invoices, and order details in addition to the primary sale details. However, accounting integration necessitates constant scrutiny because it deals with the store's finances.
Because the accountant may scrutinize the data, you should seek his advice or inform him before proceeding with the integration. Besides, you can assess the software based on a variety of requirements. For example, you could communicate the sales on a daily, weekly, or fortnightly basis.
Also, to keep track of the accounts, you may attach the customer's data to the invoices and then transfer it to your accounting system.
3. Marketing POS Integration
Almost every company that uses POS uses this as the most common integration. This integration nurtures the relationship between the retailer and the customers. It allows customers' contact information (such as phone numbers, names, emails, and birthdays) to be transferred from the POS to the marketing system. This customer information is automatically stored in the marketing system, allowing businesses to quickly send promotional emails or messages to their customers.
Besides, it helps retailers in getting to know who their loyal customers are. Moreover, the most significant benefit of this integration is that it saves the marketing team time and effort. The team doesn't have to export the data manually and then import it into the marketing system since it is automatically updated. Apart from customer information, marketing POS integration sends information to the marketing team such as order history, frequency of purchases, total orders, money spent, preferences, and other custom fields.
Moreover, businesses can use the integration to keep a close eye on their customers' activities and develop effective marketing campaigns. For example, if a customer has been looking for a specific brand's products regularly, you'll find out about it. You can also send a message or an email to the customer whenever the brand has a special offer or a discount. Also, you can create marketing campaigns specifically for your most affluent customers.
Conclusion:
In the retail industry, a point-of-sale system has become a vital element. The integration of POS with other systems allows for better inventory management, warehouse management, accounting, marketing, productivity, and revenue growth. However, depending on your business needs, you must wisely choose the best type of integration.
Read More: How Can POS Software Benefit The Supermarket Business?