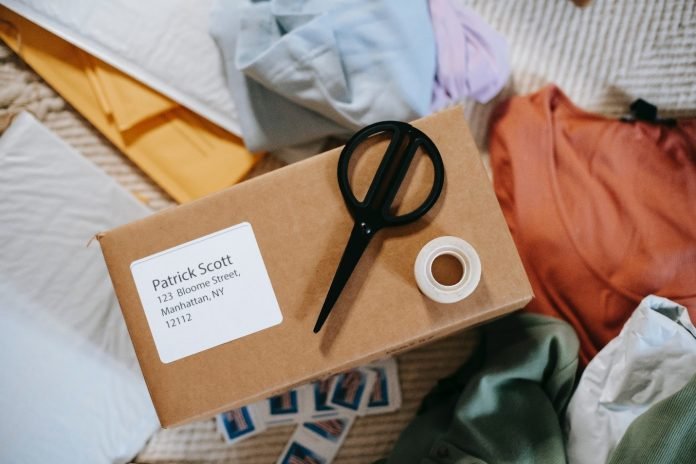 Last Updated on August 18, 2023 by asifa
Shipping rates change on an annual basis. While shipping isn't cheap, it can make or break your profit margins. If your shipping rates are too high, customers feel discouraged to buy from you and instead purchase from your rival.
The e-commerce industry has boomed in the last few years. As a result, the demand for online shopping has increased shipping costs. But how does a small business make its profits when e-commerce giants like Amazon offer fast and free shipping methods?
The answer is simple: by reducing shipping costs.
What are shipping costs?
For an e-commerce business, shipping costs cover everything from packaging to shipping off the package for transit so that it reaches your customer. It includes packing supplies, the weight and dimensions of the package, the distance the package must travel, and any fuel charges.
The heavier the package, the greater the shipping costs. While you cannot decrease the distance the package has to travel or reduce fuel costs, there are some ways to reduce shipping costs.
How to reduce shipping costs?
1. Find the right shipping carrier
Many businesses mistake choosing the first shipping carrier they come in contact with. Unfortunately, shipping carrier services charge based on the volume of your shipping orders – the higher the volume, the lower they would charge.
If you're starting and have no clue which freight service to hire, check out Koho freight services. They offer to ship for different items, and you can check out nmfc commodity codes on their website for the type of item your business ships out. Knowing the correct freight code will save you money and time on your shipping. There is always a little room for negotiation when discussing prices with your freight service.
2. Reduce the weight
Shipping costs include the weight of the package. The heavier the shipment, the larger will be the cost to ship it. Try to opt for lightweight packaging that will reduce shipping costs. A low shipping cost will increase your profit margins.
You can reduce package weight by using corrugated boxes that are durable and lighter than the usual cardboard boxes.
Lightweight packing material like bubble wrap or packing paper will keep the package contents intact.
Creating a custom shipping package for your high-selling items is also feasible. Perhaps, the cost of creating a custom shipping package would be less than the overall shipping costs.
You can also use ship items in your own shipping containers. You can add a shipping label to your product package for this type of packaging. You won't have to place your package in another box.
3. Switch to poly mailers
You can also switch to poly mailers if your business ships non-fragile products like clothes. Polybags are cheaper than boxes and cost-effective. They also take up less space and less packaging supply – save even more money!
4. Add shipping costs to customer orders
Though many businesses already do this, if you are not, it's a good idea to add shipping costs to the customer's order. This can affect some customers, especially those in the farthest locations, as they would have to pay more to get their orders. You can overcome this by offering shipping methods with various rates so that the customer can choose what seems best for their budget.
5. Look for discounted supplies
As a small business, looking for packaging supplies at a discounted rate would be helpful. Some freight services like the UPS and FedEx offer packaging boxes and envelopes for free to small businesses. It is also advised to buy packaging material in bulk to avoid spending too much.
6. Check out shipping offers on the e-commerce marketplace you sell on
If you are running your storefront on an e-commerce marketplace, then be sure to check out what shipping services they are offering. You might get a discount on bulk shipping orders or other integrations like real-time carrier rates as a seller.
7. Prepaid shipping
Prepaid shipping is when you buy shipping labels in bulk rather than paying for each label individually. Many businesses get up to 20% off in prepaid shipping, and it is best if you know the ideal package weight to be shipped out regularly.
8. Shipping insurance
Another way to reduce shopping costs is to get shipping insurance from a third party. While your freight service might have a good shipping insurance policy, it is good to look for external shipping insurance. It might be cheaper and save you a lot on shipping costs.
9. Hybrid services
Some freight services like FedEx and UPS offer hybrid services that can cost less than usual. Such services involve picking up the package from you and shipping it to the destination's post office. Though they save you time, hybrid services take longer than usual, so you might want to factor that in.
10. Flat-rate shipping
As repeatedly mentioned, shipping rates keep changing, which will affect your business expenses, thus profits. Therefore, it might be feasible to opt for flat-rate shipping that charges a single rate for shipping, disregarding the package weight and dimension. A flat-rate shipping policy can help convert your variable business expenses into fixed ones. It will also help you budget better.
11. Local delivery for regional orders
Contrary to what was said earlier, partnering with a local delivery or pickup service might help your business. Suppose you frequently ship within your local region. In that case, opting for a local delivery or pickup service might save a lot of pennies and minutes. Local delivery service would specifically ship to your local region like a regular freight service. It is also an excellent way to connect with the locals in your area and reduce shipping delays.
Conclusion
Choosing the right shipping or freight service saves time and money that could otherwise be invested in your business. With the demand for e-commerce shopping and an increase in sellers, it is tough competition out there. Perhaps reducing your shipping costs would save you expenses and draw customers to your business. Building the right shipping strategy will ultimately help you scale your profits and grow as a business owner.