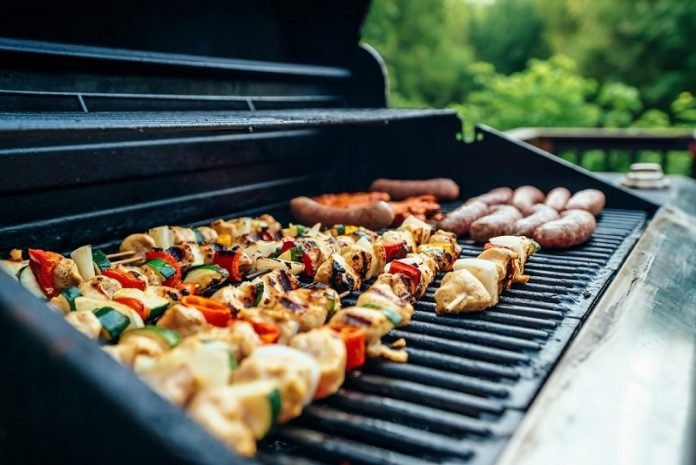 Last Updated on May 16, 2023 by
There are several incredible backyard BBQ ideas you can use to turn your party into the event of the season. Your guests will love coming to your cook-out and leave with great stories to tell their friends about their special day out.
But, how do you throw the best BBQ without copying other people? Fortunately, there are some individual touches you can add to your BBQ event to make your get-together the talk of the neighborhood.
Let's dive in and find out how to give your guests an amazing backyard BBQ experience.
1. Mix Up Your Backyard BBQ Menu
Everyone loves BBQ staples such as burgers, sausages, and steak, but this doesn't mean you can't come up with creative backyard bbq menu ideas. For example, you could combine fruit and vegetables on a kebab stick or use unusual marinades that add spice to the meal.
You can also lookup vegan meal ideas that some guests may need to meet their dietary requirements.
2. Convenient Drinks Cooler
BBQ planning isn't just about the food; you also need to make sure people can enjoy a cool beverage and stay hydrated in the warm weather. Rather than running back and forward to the fridge, you can place a cooler in a handy location. There's no need to buy a custom cooler, you can simply add ice to a bucket, add drinks, and let guests help themselves.
3. Prepare Music Playlists
You can add atmosphere to your BBQ with a selection of music playlists. For example, you could have upbeat, energetic songs while cooking, a more relaxing playlist while eating, and then chill-out music afterward. When using these Bluetooth speakers, you can allow music to play while enjoying great sound quality. 
4. Have a Snack Table
Whether you have a backyard BBQ pit or a grill on wheels, you may still be close to some guests who don't like to be around a smokey environment. To avoid this issue, you could set a snack table in another backyard location that allows your guests to congregate and eat without being near the cooking area.

Keeping the snack table not too far away from the BBQ means everyone at your party can join in the conversation.
5. Light a Fire
After the success of your backyard bbq, you may not want the night to end straight away. In this scenario, you can light a fire that everyone can sit around and enjoy at the end of the evening. This is an excellent way to finish off the day and swap stories or sing songs. You could even use the time to plan your next event!
Enjoy Backyard BBQ Ideas for a Great Time
The only limit to backyard BBQ ideas is your own imagination. Think about the great times you've had at other events, and add your unique style to those concepts. With a bit of creativity, you can throw legendary BBQ parties that are the talk of the neighborhood. You never know, you may be so successful your friends and family want to have all their get-togethers in your backyard!
Now that you're ready to throw your next outdoor BBQ, be sure to check out more helpful articles in our Food and Recipe sections before you go.
Apart from that, if you are interested to know about Celebrate A Loved One then visit our Food category.