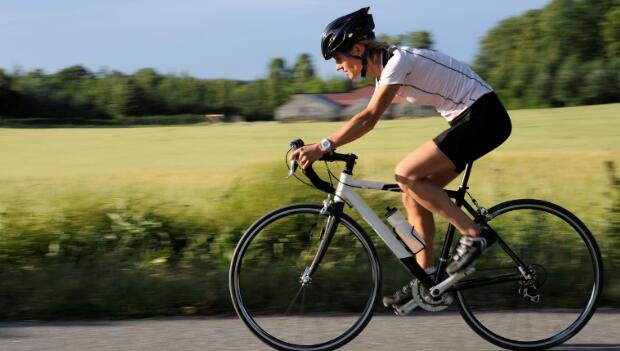 Last Updated on May 14, 2023 by
Are you new to cycling, but you aren't sure of what you need to get started? Then this guide is for you. Whether you aspire to be a mountain biker, road cyclist, or city commuter, you must equip yourself with several necessities. Such items will make your cycling experience safer and more enjoyable. Fortunately, you do not have to hassle when physically shopping for your cycling necessities from your local stores. Using your tablet or laptop, you can conveniently shop for these things online using coupons. This guide will discuss valuable things every beginner cyclist must have and why you should shop for them online. Bike cycling essentials
Before you get started on your two-wheeled adventure, there are several items you must own to enable you to get prepared for the road ahead. Here are the essentials
#1. Bike
As a beginner cyclist, a bike is the most prominent item to start shopping for. Since bikes are available at different prices, features, and qualities, it may be challenging to select the best. First, establish your budget and identify the bikes that fall within your budget. By checking the bikes' features and reviews, you can narrow down your choice to the bike that will best suit your needs.
#2. Helmet
A helmet is another essential item that every beginner cyclist should own. This bike gear is helpful for personal protection and can save your life. As a newbie, you are most likely to crash and fall severally. And a properly fitted helmet can save you from sustaining significant injuries. Select a fitting bike helmet with sufficient ventilation to keep you cool and comfortable while cycling.
#3. Cycling clothing
For your comfort, investing in the proper cycling clothing that includes a cycling jersey, padded shorts, and gloves is vital. Padded bike shorts improve your comfort and prevent chaffing during long rides. Good bike shorts should be comfortable, breathable, and light in weight.
A cycling jersey is also an essential piece of bike gear. A quality cycling jersey improves your comfort and aerodynamics. As a beginner, when selecting your jersey, consider one with an extended front zipper, as it helps provide ventilation when cycling. Also, ensure the jersey has pockets with enough space to store food and other essentials while cycling. It should also be affordable, fitting, and breathable.
A beginner cyclist should also invest in cycling gloves. Gloves provide cushioning, preventing your hands from tiring when cycling for long hours. Also, they prevent your skin from irritation. The ideal cycling gloves should be fingerless and padded on the palms.
#4. Tire pump
A tire pump is an essential proactive item that is a must-have for every beginner cyclist. Inadequately inflated tire results in pinching flats, decreased performance, and a spongy feeling when riding on a corner. Although it is not sure how often your bike will encounter punctures, a tire pump is inventible.
#5. Safety lights
Whether you will be cycling during the day or at night, lights are fundamental for your safety while cycling. Lights alert other drivers and cyclers of your presence, enhancing your safety.
#6. Repair Kit
As a cyclist, repairs are inventible. Therefore, a repair kit will be a must-carry item on every ride. When buying your cycling repair kit, ensure it has a multi-tool, tire levers, an extra inner tube, and a patch kit.
Why should you buy your cycling accessories online?
Nowadays, many people prefer online shopping over conventional shopping in their local stores due to this method's numerous benefits. As a beginner cyclist shopping for your cycling accessories online is convenient and offers great deals. You can use coupons and save immensely when you shop for your cycling essentials online.
Many online shopping platforms offer coupon codes and voucher codes near you that you can consider while shopping. For instance, if you live in the Middle East, consider shopping with Noon, one of the largest online platforms that offer various items on great deals. This platform offers a Noon promo code that you can utilize while shopping across all categories to make your shopping experience budget-friendly and fun. Enter the coupon code at the checkout, and you will save money.
Conclusion
Bike cycling is fun and adventurous. However, before you start hitting the road as a cyclist, several must-have things are fundamental for your performance, comfort, and safety. You can hit the open road and pedal with the above six items.
A Quick Overview
Cycling is a great way to stay fit and explore your surroundings. If you're new to the world of cycling, there are a few things that you should have to make your experience more enjoyable and safe. Here are six things that every beginner cyclist must have:
A Bicycle: The first thing you need is a bicycle. You don't need to spend much money on a high-end bike, but it should be the right size and fit. Consider what kind of riding you plan and choose a bike accordingly.
Helmet: A helmet is an essential piece of cycling gear that can protect your head in case of a fall. Look for a helmet that fits well and has a certification sticker from a reputable organization.
Comfortable Clothing: Wear comfortable clothing that allows you to move freely. Padded cycling shorts or leggings can help reduce discomfort and chafing during long rides.
Water Bottle: Staying hydrated is essential when cycling, especially during longer rides. A water bottle holder attached to your bike or a hydration pack can make it easy to access water while riding.
Bike Lock: Always carry a lock to secure your bike when you're not riding it. A sturdy lock can help prevent theft.
Bike Lights: If you plan to ride in low-light conditions, bike lights are a must-have. They can help you see the road and be seen by other drivers.
 
Read more: How do I Power Cycle My Netgear Orbi Router?
Apart from that, if you are interested to know Indoor Cycling Bikes about then visit our Lifestyle category.