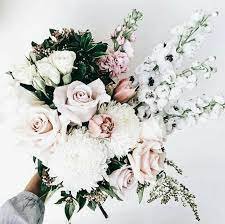 Last Updated on December 2, 2022 by Umer Malik
Flower arrangements are a center of attraction for your wedding decor. Without beautiful flower arrangements, it can be impossible to imagine a wedding celebration. Wedding flowers can help you add a romantic touch to your celebration and enhance the overall look of your wedding venue. These arrangements allow you to live your dream wedding and create memories that last a lifetime.
Flowers are delicate and fragile gifts from nature that don't last for a long time when not taken good care of. You would not want your wedding flowers to decay or get easily dehydrated, especially on your wedding day. Taking a few appropriate measures can allow you to increase the life expectancy of the flowers and amplify the overall beauty of your splendid blooms.  So, without further ado, let's go through some effective ways to maintain your wedding flowers and enjoy peace of mind throughout the ceremony. 
1. Place your flowers in the dark and cool place
Freshly cut flowers can easily die or become dehydrated when exposed to direct sunlight or heat waves. You should place your flowers in a dark and cool place before the ceremony to restore their elegance and overall beauty. Also, ensure to keep your flowers away from ripping fruits or vegetables that release high amounts of ethylene gas.
2. Keep them hydrated
For freshly cut flowers, water is the primary source to keep them hydrated and fresh for a long period. Therefore, before installing your flowers in your wedding venues, always ensure to keep your flowers hydrated. Place them in a big size vase or container and fill in some water to keep them alive until the day of your wedding. Spray some water on the petals and stems after installing your flower arrangements to avoid further dehydration of the same.
3. Use home recipes
One of the best ways to feed food and maintain your flowers is by using home recipes. You can make flower food for your blooms by using some home ingredients or home preservatives. Lemon-lime soda is the best homemade flower food that can help you increase the life expectancy of your flowers for several days. You can also use other home recipes as per your convenience and preferences.
4. Purchase seasonal flowers
Compared to other non-seasonal and exotic flowers, seasonal flowers tend to have a greater life. Seasonal flowers can easily withstand harsh climatic conditions and stay fresh for longer periods in the season they are cultivated. Moreover, seasonal flowers are extremely affordable and readily available anywhere compared to other flowers. You don't have to worry about spending hours or traveling for miles to purchase your favorite seasonal flowers.
5. Store your flowers in the fridge
Another great way to store the original texture and color of your flowers is to keep them in the fridge. Your refrigerator can help you store your flowers without losing their original texture or appearance. Ensure to set the temperature right as overcooling might affect the appearance of your beautiful blooms. Don't press your flowers, and keep them away from food items inside your refrigerator.
6. Consider your budget
Before finalizing your wedding decor, it is important to consider your budget. You don't want to cancel some special events during your wedding day to save money. Purchase flowers that you can afford or avoid spending on expenses that are not necessary for your wedding celebration.
7. Hire services from an experienced wedding florist
When it comes to wedding celebrations, you should consider hiring services from an experienced and reputable wedding florist in your area. Wedding florists consist of experts having years of experience, knowledge, and understanding in growing and picking the best flowers for their customers. Hire a wedding florist and transfer your responsibility into reliable hands. We hope, with the help of this article, you will now be aware of the ways you can store your wedding flowers and maintain their appearance for a long time.
Read more interesting articles at digestley