Last Updated on November 21, 2022 by Tabraiz
Around 77.9 million units of motor vehicles have been produced in 2020 worldwide, with Europe accounting to nearly 17% of the total number – the industry is heavily dependent on Just-In-Time (JIT) logistics to keep the supply chains active and production lines in motion. When time is of the essence and anything from steering systems to the latest in-car entertainment systems have to reach the production line in time, air cargo charter services are here to help with speedy deliveries.
There's a lot to learn about JIT logistics and their importance to the auto industry, so time to strap in and learn all the basics about air freight shipping before your next on-time delivery.
Nuts and bolts of just-in-time
Just-in-time inventory system is a well-known and widely used management strategy based on Japanese philosophy. It delivers orders from suppliers like raw materials, parts, and others directly with the production schedules of the companies, as close as possible to when they're needed. What it means for the automobile industry is that if a car assembly line needs to attach rear-view mirrors, it doesn't keep a stock of rear-view mirrors in the warehouses, but rather received them as soon as the cars come onto the assembly line.
Companies tend to employ this strategy to increase efficiency and decrease waste – receiving goods only when needed for production processes, which, in turn, reduces inventory costs. However, this method needs producers to make forecasts accurately.
The management system itself has been applied since the early 1970s in a number of Japanese manufacturing organizations. Surprisingly (or not) for the auto industry, the system was first developed by the Toyota Motor Corp. and Toyota's production-control expert Taiichi Ohno that is regarded as the father of JIT. That's why the system is also known as Toyota Production System (TPS). While the system was implemented in the 70s, it actually took around 20 years to perfect. Now, a number of various industries are implementing the JIT management system into their manufacturing structure – including the automobile industry.
Supply chain woes and effects on the automobile industry
Out of all manufacturing industries, the automobile industry has the highest cost of unscheduled downtime – a curse that the industrial sector has been under for years. The products manufactured are high in value and manufacturing plants and production lines are closely interconnected, which means that there is a knock-on effect.
According to one recent survey, automobile manufacturing plants lose roughly 29 production hours per month, at the cost of US $1.3 million (nearly £1.1 million) per hour. This ultimately adds up to a staggering US $557 billion (around £464.1 million) per year and 414,800 hours a year. With the United Kingdom being a leading country in EU-made motor vehicles – in 2020, the UK has exported over 1.4 million motor vehicles – the unforeseen downtime can be a serious issue.
Downtime caused by late deliveries of key elements for car manufacturing are the most painful ones. There are only so many logistics partners with the right experience and long-standing trust within the industry that can make even the tightest of JITs a reality. Usually, the most extreme just-in-time deliveries that save manufacturing plants from a complete shutdown are done with well-established air cargo charter providers.
How do air cargo charters adapt to the electric vehicle market?
Yet, the future of the automobile industry has been shifting in the last couple of years. With both the EU and UK agreeing to end internal combustion engine vehicle sales by 2030, the automobile industry is moving over to the electric vehicle (EV) development and manufacturing. With this shift in the European market, the air cargo charters specialising in just-in-time deliveries for the industry are adapting their solutions to support the auto sector, as more vehicles appearing on Europe's roads are electric.
Auto experts expect the sales of EVs to rise by 20% in the following decade, but the manufacturing wheel has to keep moving. One of the critical elements of an EV production, batteries have seen a huge jump in demand, and more electric car manufacturers are seeking airfreight's help to make those time-sensitive deliveries, boosting the need for air cargo solutions.
The lack of capacity on cargo ships, and major delays in rail transportation across Eurasia have all attributed to instances where automobile manufacturers came close to having shut down their production – all due to unforeseen delays that hindered the just-in-time system. However, in many of those cases, air cargo charters were the sole saving solution that helped curb any serious disruptions to the production chains.
How time-critical air cargo can save the day
One of such quick-thinking, time-sensitive instances appeared on Chapman Freeborn's charter brokerage team's in Europe plate. Ship spares needed to be transported from Rotterdam, the Netherlands to Ponta Delgada in the Azores as soon as possible. Charter brokers went to work immediately to secure an available cargo aircraft within the area. The diligent work paid off and an aircraft was located not but 250 km away from where the spares were sitting.
Obtaining and submitting needed permit paperwork for the job, the Chapman Freeborn team proceeded with necessary arrangements to receive the heavy cargo from Rotterdam, load it onto the aircraft and have it airborne as quickly as possible. The cargo took off in the evening of the following day – well ahead of the schedule. Flying the distance of nearly 3,000 km, the cargo landed safely in the Azores.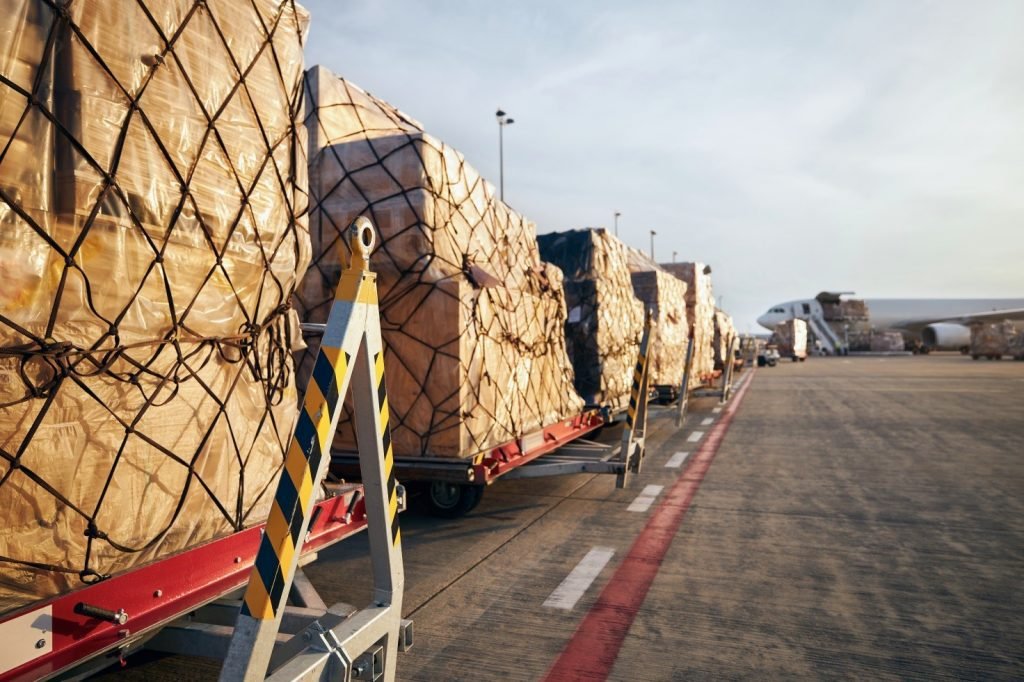 Time-critical air cargo charter
In time-critical events like these, only well-experienced and long-established air cargo charter providers are perfectly equipped to tackle such challenges. A trusted partner can guarantee the delivery of time critical cargo to assembly plants, round-the-clock production facilities, and production lines.
Deliveries with time sensitivity potentially can cause a lot of stress for automobile manufacturers. And rightfully so. Putting aside the times of pandemics, the urgent demand for emergency aid, or natural disasters, time-sensitive cargo charters are a major cog in the wheel of international trade and commerce.
Getting integral automobile manufacturing components from one point to another in time and with efficiency can prove to be a major difference between the uninterrupted industrial production lines and costs adding up to hundreds of millions of pounds – all thanks to the production being suspended due to delayed order of airbags or steering wheel mechanisms. That is why establishing a trusting partnership with a reputable cargo charter company should be on any automobile manufacturer's top priority list.
Having a trusted partner means that both of you fully understand how much time is of the essence in JIT logistics and manufacturing. The long-established air cargo charter industry names are striving to provide round-the-clock service, out-of-hours collection and 24 hours a day, 7 days a week availability – all managed and supervised by a global team of experts, well-versed in JIT logistics for the auto industry and beyond. No need to mention the guarantee of prime customer care.
If anything might go wrong along the way, which is always a possibility when it comes to the automobile industry, a reliable time-sensitive cargo delivery partner will always go that extra mile to ensure that the shipment reaches its destination in the timeliest manner possible – excluding every 10-minute calls or emails with requests for additional information, which tend to happen often with less-than-reputable air cargo charter solutions. The top cargo partner can even provide full transparency by offering the latest digital tools to dispatch, track, and verify your time-critical delivery – a handy addition for those, who like to keep their own extra eye on the package.
The significance of having a trusted air cargo partner simply cannot be emphasized enough. If your order's secure and timely delivery is of the utmost importance to the success of your car manufacturing, then it makes absolute complete sense to trust your time-critical and highly valuable cargo to the very best cargo partners that are undoubtedly on the top of their game – and can prove it.
Apart from that if you want to know about cargo then please visit our Technology page