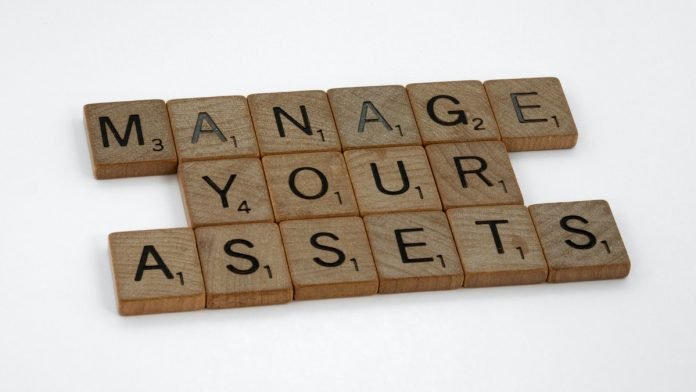 Last Updated on November 23, 2023 by Asfa Rasheed
Organizations today depend entirely on their technological infrastructure to carry out most of their business operations. Consequently, the foundation of their service delivery is their IT infrastructure.
Lack of adequate asset management can lead to high costs, inaccurate inventory records, compliance problems, limited asset visibility, and resource waste. Organizations must know how their resources are used, where they are situated and configured, and their role in various business processes to reduce these risks. This is achievable by putting in place an appropriate IT asset management system within the company. However, before we get into the advantages an IT asset management system may offer your company, let's examine IT asset management more closely.
IT asset management (ITAM) monitors the hardware and software resources used within the organization to carry out various business functions. For example, you may create asset life cycles, get visibility into asset utilization, spot patterns, analyze data, comprehend procurement procedures, and effectively monitor and manage all assets from a single platform with the help of an ITAM system.
What are the Benefits of IT Asset Management?
Control of your IT environment
The set of procedures known as ITAM aids in the management of your IT environment at the service and component levels. Start with the areas most important to your business when drawing out your ITAM process. For instance, consult your IT service desk to determine the software used. Your largest competitors are companies like SAP, Oracle, Adobe, Microsoft, and Adobe. Next, find your most significant software expenditures and focus on bringing them under control first, both from a compliance and cost-management viewpoint.
Do not forget your hardware, either! Again, from a day-to-day standpoint, this will probably be desktops and laptops. By doing this, you can ensure that the issued inventory is being effectively regulated (perhaps through network monitoring and quarterly audits) and that there are also enough assets on hand to meet demand.
Achieve Compliance
Maintaining asset management compliance is not an easy task. Your firm must implement strict policies and regularly monitor its performance.
It occasionally also needs significant systemic adjustments to the corporate workflow. For example, your asset tracking software may make it simple to keep track of license usage and automate notifications that instantly alert you to a compliance violation so you can take the appropriate steps to prevent legal action and penalties brought on by the violations.
You may decrease the number of compliance violations in your company and create an automated, policy-driven procedure to attain 100% compliance by employing an IT asset management system.
Cost Savings
The difference between an organization's reported and actual assets is frequently rather significant. Therefore, your company will have a deeper understanding of the quantity and nature of existing assets thanks to a good ITAM approach, which will simplify future planning.
You will fully understand the components that make up business services if you perform a baselining exercise on your live environment (or at least the top five most crucial services), enabling you to keep a more accurate record of what is operating in your production environment.
Understanding what is available allows for more accurate forecasting and a stronger negotiating stance with hardware and software manufacturers. In addition, knowing where your hardware and software assets are located and how they are used for business purposes may help you identify underutilized or unused assets that can be recovered and diverted elsewhere, somewhat of spending money on new assets.
Increase Governance
You can consolidate all asset requests through a service catalog to manage and control your asset distribution when you utilize an IT asset management system in conjunction with an IT service desk application.
By developing workflows, you may automate the procedure for obtaining approvals for validation. In addition, you can put policies into place in this manner, ensuring that all conditions are satisfied when requests are made.
Mitigate Risks
As a business expands, it gets more challenging to keep track of all the contracts and licenses used by different business units, which leaves the company open to various hazards.
Most ITAM solutions include a software licensing management function that makes it simple to monitor software usage, blocklist or allowlist software across the whole enterprise, and remain audit-ready at all times. You can also automate alerts of contract expirations and renewals to minimize coverage gaps with your IT assets.
Improved ITSM Capabilities
No matter how excellent your company's IT service management capabilities are, ITAM will undoubtedly make them even better. There are numerous ways that ITSM and ITAM can work together, but one clear and significant one is the service desk's utilization of ITAM data to speed up resolution times. For example, a service desk analyst with quick access to data about the IT asset associated with a reported issue is considerably more equipped to identify the underlying problem and perform the required correction.
Eliminate Waste
The development of remote working has made tracking assets scattered over several places challenging. However, you can track how your assets are used, at what capacity, and how many people in your company use IT asset management.
Based on this, you may focus on assets that best meet the needs of your business to optimize licensing and procurement procedures and minimize overbuying and over licensing of assets.
Increase Customer Satisfaction
There are instances of the butterfly effect in corporate procedures. A minor issue with your operations or a brief halt in your business procedures will affect your customer. This will unavoidably impact a customer's contentment once they buy a good or service from you. At this stage, the most crucial thing that can be done to guarantee customer happiness is to proactively identify the assets that may disrupt your business processes and either replace them with working assets that benefit your organization or make them function by maintaining them. Effective IT asset management keeps your business operations running smoothly and keeps your clients from giving you bad reviews.
Conclusion
Every organization uses ITAM in some capacity. However, it is crucial to adopt IT Asset Management techniques intelligently to achieve the required IT operational efficiency, financial accountability for asset purchase, detailed audits and compliance, and long-term asset management and maintenance.
Post courtesy: Kinetix Technology Services, IT Security and Support Provider.
Apart from that if you want to know about IT then please visit our business page