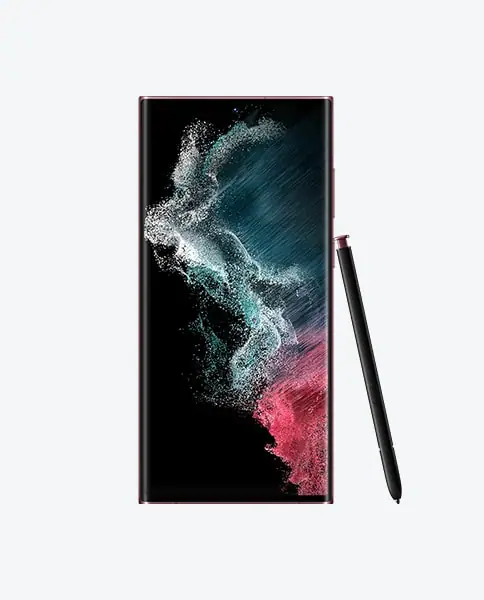 Last Updated on November 19, 2022 by
On its first day of sale, the Samsung Galaxy S22 sold nearly half a million phones in the US. This tiny Android powerhouse is selling like hotcakes, and there's no telling just how popular it will end up being. You might even be considering getting one for yourself!
But if you are thinking of taking a plunge into the world of Samsung smartphones, you're gonna want to read a review or two first. How's the display? What's the camera like? Oh, and what's the quality like on phone calls (apparently they do that too).
Read on to find out everything there is to know about the Galaxy S22 line of Samsung smartphones!
Galaxy S22 Display Quality
The base Galaxy S22 has a beautiful, 6.1-inch display that's made using AMOLED technology. That tech ensures that every color on the screen pops with a huge amount of life and vibrance. The Samsung Galaxy S22 Ultra has a whopping 6.8-inch screen if you're a person who loves phablets.
But what sets these displays apart is the HDR capability and refresh rates. If you don't know, HDR (or High Dynamic Range) is a display technology that means colors on your screen render much more brightly than they do on standard phone screens, meaning the images leap off the screen.
To understand the refresh rate, meanwhile, you need to know a little bit about display tech. Most phones (and most screens) refresh themselves 60 times a second. The Galaxy S22 line refreshes its screen 120 times a second, which means the entire experience feels much smoother and more seamless than other phones.
It's a beautiful display and one that you're sure to want to protect with one of the many cases for the Galaxy S22 that are out there.
Camera Quality
Every entry in the Galaxy S22 line of Samsung smartphones takes incredible pictures. The S22 and S22+ have a 12-megapixel ultra-wide camera, a 50-megapixel wide-angle camera, and a 10-megapixel telephoto camera. The Ultra also has a second 10-megapixel telephoto lens and an amazing 108-megapixel wide-angle camera.
Needless to say, these cameras take scary-good pictures, whether your subject is right in front of you or way off in the distance.
Audio Quality
These devices are, at least in theory, telephones.
So, do they make good calls?
Of course! The Galaxy S22 line is equipped with speakers that will add depth and resonance to whatever you're hearing, whether it's the latest music or a chat with a friend. Even better, you could pair them with a set of Samsung earbuds and make the most of Samsung's peerless audio chops!
The Samsung Galaxy S22: Not Phoned In
So there you have it, folks, a quick overview of the most notable features of these amazing Galaxy S22 phones. Whether you've been a die-hard Samsung acolyte for years, or you're thinking of switching sides, there's never been a better time to get into Samsung's diverse ecosystem of products.
Liked this article? Check out our site for more!
Apart from that if you want o know about Vivo Mobile Phones then please visit our Technology category