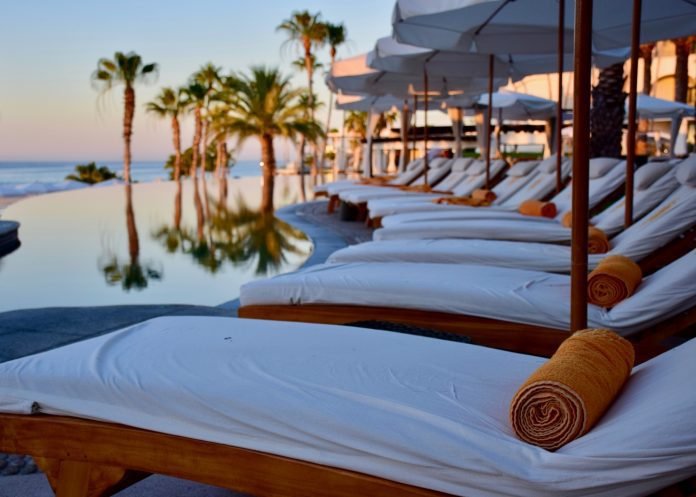 Last Updated on October 12, 2022 by Umer Malik
The rip-roaring twenties was a time for speakeasies, bathtub gin, and jazz. Now, we're well into the new roaring twenty twenties, however, the start didn't feel like much of a boom (thanks, pandemic). But now that situation is somewhat turning back to normal; travelers are looking forward to putting behind the stress and strains of the past year and booking their well-earned vacations.
A lot of thought (and budgeting) goes into picking a destination for a life-changing vacation. There are several factors to consider, from activities to attractions, the cost of airfare, booking hotels, and figuring out the commute.
So let's look at these factors in detail!
Location – The Heart of the Matter
Before you even get to enjoy the amenities a hotel offers, it's crucial to find one in a convenient location for you. Every traveler sets different priorities when choosing a destination. For some, the focus is on the activity or attraction they want to visit—others prioritize the cost of their trip or the city's climate.
No matter what your priorities are, one thing is always important: the location of your hotel. You don't want to spend your time walking miles in the wrong direction just to get to your desired destination.
When looking for a hotel, make sure you research the location. Is it close to the airport or other essential attraction spots? For instance, most of the hotels in Gatlinburg are close to the Great Smoky Mountains National Park, whereas hotels in Times Square are right in the middle of all the action.
If there are chances your tummy may grumble at midnight, you must also factor in the number of restaurants and bars in the area.
The Room – All That Jazz
The moment you step into the facility, you can't wait to check out the room! After all, your Instagrammable vacation hinges on the perfect room tour.
The hotel industry has recognized that travelers want more control over their environment and have responded by giving guests the ability to customize everything from the room temperature to the type of pillows they want. It's a plus if the hotel is offering enough travel-sized toiletries and hair styling tools – no one would mind an opportunity having to pack fewer kilos!
When booking a hotel, be sure to ask about everything the room includes. Some hotels have mini-bars, while others have coffee makers. Do you need a microwave and refrigerator in your room? How about a balcony or terrace? Maybe you're on a honeymoon, and you want a bed fit for a king and a queen.
Some travelers even choose their hotel based on the type of bedding they provide. Because let's be honest, sleep's just as important as the visual aesthetics of the place!
Is There Free WiFi – No Excuses or Compromises
We are in 2022; even toddlers know what WiFi is. They also know that they want it in their hotel room, and they want it for free because Peppa Pig can't wait!
It's no secret that free WiFi is one of the essential amenities a hotel can offer. In an age where people rely on their devices to keep them occupied during long flights and long waits at the airport, complimentary WiFi is a must.
Not all hotels offer free WiFi, so be sure to ask before booking. If the hotel you're considering doesn't offer free WiFi, they may have a package where you can purchase a certain amount of data or minutes. But to avoid any heart-breaking surprises, always ask!
Where's The Pool – All I Wanna Do is Swim
Can you picture yourself floating in flamingo floaties while sipping a piña colada and enjoying the view of the water? If the answer is yes, then you'll want to find a hotel with a pool.
When temperatures start to rise, there's nothing better than taking a dip in the hotel pool to cool off. And with the average hotel pool being around 500 to 800 square feet, there's a lot of room to swim!
Chances are, most of the hotels you search will have a pool, but it's always important to double-check. Pools come in all shapes and sizes, so if you're looking for a specific type of pool (like an infinity pool), you'll want to know prior to booking.
Healthy Breakfast – Room Service or Hotel Hall?
Hotel breakfast halls have a vibe of their own. From the hustle and bustle of people trying to get their day started to the smell of fresh waffles cooking, there's always something happening in a hotel breakfast hall.
If you're not the type of person who likes to be around a lot of people in the morning, or you just want to take your time getting ready for the day, room service may be a better option for you. Room service offers breakfast basics like eggs, bacon, toast, and cereal. You can also get a latte or cappuccino to go with your breakfast.
Be sure to ask the hotel about their breakfast options before booking. Some hotels offer both a breakfast hall and room service, while others only have one or the other. Most importantly, you must inquire whether the breakfast is included in the price of the room or if there is an additional cost.
Conference Rooms – Business Goes Everywhere
Business travelers can't miss meetings and conferences, presentations, and pow-wows. A lot of times, you will have to attend events or meetings outside the hours of the hotel. That's why the hotel needs to have a conference room that can be used for private meetings and dinners.
Some hotels also offer smaller meeting rooms that can accommodate anywhere from two to twelve people. Be sure to ask the hotel about their conference and meeting rooms before booking. Some hotels offer these services for free, while others may charge an additional fee.
Complimentary electronic chargers, clothing iron, laundry services, and transportation services all add value to a leisure travel opportunity.
Pet-Friendly Rooms – We Have Four Paws
If leaving your darling Ms. Fluffy at home just isn't an option, you'll want to find a pet-friendly hotel. Luckily for you, most hotels are pet-friendly, but there are a few things you'll want to keep in mind.
First and foremost, always ask the hotel if they allow pets. Some hotels have weight and breed restrictions, while others may charge an additional fee for bringing your furry friend along.
Most pet-friendly hotels provide a designated pet area with food and water bowls as well as a pace where your pet can relieve themselves. However, bring your own bags for picking up your pet's waste, and always clean up after your pet.
Ending Note:
Your needs and expectations will have a significant impact on the type of hotel services you require. Couples enjoy luxurious bathrobes, gourmet champagne bars, exquisite spas, and free luggage storage. On the other hand, families with children may want to verify if there are enough activities available to keep the kids entertained and engaged. Ask your friends and family if they recommend a hotel in their city or country, and be sure to do your research before booking.