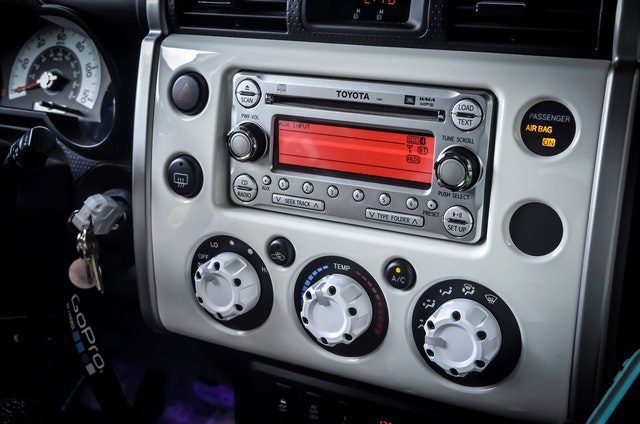 Last Updated on August 10, 2022 by
How to Choose the Right Stereo System for You
Your car stereo deck, also known as the car stereo, car receiver, head unit, or infotainment system, is the central component of your car's audio system that offers a single control interface to all its features.
Features of car stereo decks vary widely, but modern head units often include AM/FM radio, MP3 players, Bluetooth, Wi-Fi, and a means to control the audio through equalization. Head units with larger screens can add dashcams, GPS navigation, and video streaming. And some car stereo decks can play CDs, DVDs, or cassette tapes.
The best car stereo installation in San Diego for your vehicle really depends on your requirements and personal preferences. We've rounded up 5 of the best c-stereo decks available today to give you ideas for your c-stereo upgrade.
Best large-screen car stereo deck – Alpine Halo11 iLX-F411
A large-screen car stereo deck can be the centerpiece of your vehicle and make interacting with the system a breeze for drivers and passengers alike. The 11-inch Halo11 from Alpine is an eye-catching option with support for Apple CarPlay and Android Auto. It has a single-DIN chassis, which will fit into most vehicles, and the interface works similarly to a touchscreen phone interface.
The iLX-F411 supports FLAC, a lossless audio format for even better sound quality in your car. And with an HDMI input and support for a backup camera, the system can be extended even further.
Best budget wireless stereo deck – Boss BE950WCPA
The Boss BE950WCPA is a double-DIN digital multimedia receiver with a 6.75-inch touchscreen display. Its built-in Bluetooth connectivity allows you to connect your mobile devices to the head unit, and it also has support for Android Auto and Apple CarPlay, so you can stream your apps to the display and control them from there.
Despite the BE950WCPA's budget price, it has support for two camera inputs, and there's a rear AUX input that allows you to hook up just about another media device. This Boss car stereo deck has a great equalizer, so you can easily adjust your in-car audio.
Read More: What to Consider Before Buying a Car Stereo?
Most versatile car stereo deck – Pioneer DMH-WC5700NEX
The Pioneer DMH-WC5700NEX has a 6.8-inch touchscreen display, yet this connects to the chassis of the digital media receiver via a single cable, making it an excellent option for vehicles with tight dash compartments.
The head unit has support for Bluetooth, Apple CarPlay, and Android Auto, but it also has a Wi-Fi connection that can be controlled using Amazon Alexa. The Bluetooth feature supports two phones concurrently.
To ensure the sound you get from the Pioneer car stereo deck is pitch-perfect, it has a 13-band equalizer and a digital time alignment setting. With preamp outputs, you can boost the sound throughout your vehicle, and there's support for feeding video to rear seats and a backup camera.
Best CD car stereo deck – JVC KD-TD71BT
More and more car infotainment systems forego CD players altogether. Still, if you have a physical media collection, you may prefer a car receiver that allows you to slot in your CDs.
One of the best of these is the JVC KD-TD71BT, that not only supports CD playback but also works with smartphones and Amazon Alexa for voice control when you're driving.
The JVC KD-TD71BT also has a USB port useful for playing MP3s on a USB stick. It even supports the high-resolution FLAC format so that you can listen to your media library in high quality.
One of the best features of the JVC KD-TD71BT is its Steaming DJ feature, where you can connect up to five smartphones by Bluetooth and control the audio simultaneously, making for an incredible road trip with friends.
Best classic-look car stereo deck – RetroSound Hermosa
Not every vehicle suits a massive LCD screen in the center of the dashboard. Car stereo deck installers also offer head units with a classic design that looks better in older and vintage vehicles.
One example is the RetroSound Hermosa, which uses the old-school shaft-style radio design yet secretly includes some of the modern advances we've come to rely on in our infotainment systems. It has Bluetooth connectivity, a USB port, and a retro color display. You can use the Hermosa to stream music from your phone without messing up the vintage look of your vehicle, and it comes with multiple screen protectors that each give it a different look.
Get Your Perfect System Today
There's never been a better time in car audio to get an inexpensive but highly functional car stereo deck, and these five options are just the tip of the iceberg. Check out your local car stereo installer today for even more choices.