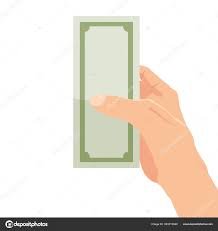 Last Updated on October 3, 2022 by admin
Selecting the right referral rewards can be tedious. With a myriad of options starting from flat discounts, percentage discounts, cash, and custom rewards, it is daunting for the merchants to shortlist what are the best incentives for b2b referral programs. It depends on the brand, and the business one is involved in. The article highlights the importance of choosing the right referral rewards.
Choosing the incentive structure
Friend offers program
A friend offer is the incentive program that a referred client receives while making their first purchase. In other words, it is offering a discount on making the first purchase. The discount can be made based on free shipping, a starter subscription box, discount referral links, etc.
Advocate referral program
An advocate referral structure, also referred to as the referral award, focus on existing clients when they refer a friend or reference about the brand or business. They are available in varying values and types. The following ideas are practiced:
· When a repeat purchase is considered, free shipping or store discounts are rendered.
· Cash rewards on expensive products are made.
· When a client has a subscription box, a free month or box can be considered for every new reference.
Referral incentive type
The plethora of options offered makes it difficult to choose the right type of referral incentive. What are the best incentives for b2b referral programs? The following three categories make it easier to decide.
1. The cash reward is one of the most popular reward types that motivates clients and can be earned multiple times. With referral marketing, the cash reward payouts can be automated easily. Cash rewards also render the benefits of an affiliate marketing program. If a client is a content creator or an influencer, the brand or business can be featured.
2. The second type is the store discounts which are ideal for products that can be purchased again. This is an excellent client-retention tool and is valuable for repeat purchases by clients. Moreover, it is accessible at a flat cash discount, a percentage store discount, and a free month for subscription-based services. The store discounts are usually rewarded as coupon codes.
3. The third type is the custom reward, which boosts the conventional word-of-mouth marketing strategy. It can be offered only by the business and offer a unique client experience.
A good copy
A referral incentive with a good copy makes the incentive appear more attractive. The smart copywriting ideas are as follows:
· Rule of 100
The idea states that if the cost of a product is less than $100, one must mention the discounts in percentage or absolute terms. For example, the business must showcase a $25 product discount as 40% off instead of $10 off. This appears more alluring with the bigger appearing discount figure.
· Give X, and get X
This is one of the most common and popular referral programs. This referral formula works pretty well and gets a huge response. The primary reason for its popularity is that it is easy to understand and works pretty well as well.
Customizing referral incentives
When one asks what are the best incentives for b2b referral programs, customizing them is one such method. There are variations in which referral incentives are customized with ideas.
Set conditions to redeem referral reward
When cash is offered as a referral award, a minimum purchase amount is set so that one doesn't give away more than received. Moreover, one might also set terms and conditions for referral programs so that the award is not abused.
Giving rewards after a set number of successful referrals
To adjust and balance the ROI of a referral reward program, referral rewards are offered only after the successful completion of referrals. This is a significant aspect that businesses consider.
Using time-bound rewards
Several businesses use time-bound referral rewards as a part of seasonal campaigns. It has a record of boosting the referral rate.
Conclusion
The article highlights what the best incentives for b2b referral programs are. Choosing the right referral incentives can impact human behavior and also motivate to make more referrals. When an attractive referral reward is placed, it helps to make an additional effort to boost the brand or a business in innovative ways.
Read also: Internal Medicine vs Family Medicine: 3 Critical Differences