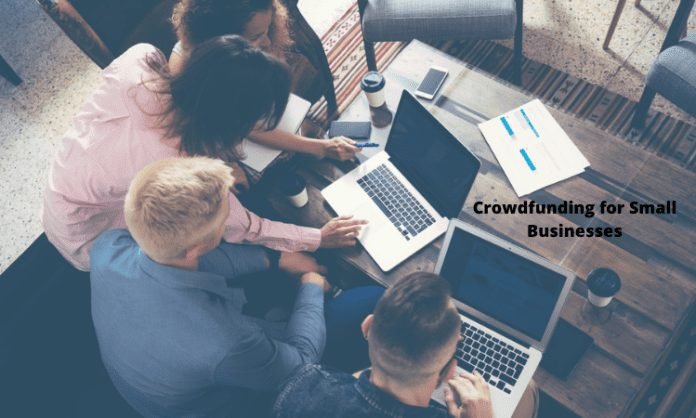 Last Updated on May 2, 2023 by
The evolving technology of global connectivity is making businesses convenient for people who have ideas to change the world. There was a time when great minds struggle with arranging finance to support their innovative ideas. Nowadays, a lot of sources are available to approach the local market as well as online. If arranging an adequate amount of capital from a single source is becoming difficult, you can approach multiple investors at a time with the help of crowdfunding for businesses. There are now professionals that can help you get funding for your business. Check Newchip Accelerator Reviews for more details. The concept of crowdfunding is based on raising capital from collective efforts. Usually, we ask for money from family members, friends and individual investors. The idea of crowdfunding takes this borrowing concept to a broad level. Please scroll down to understand how it actually works. 
How does the crowdfunding process work?
As the name is illustrating, the term crowdfunding means arranging funds from a crowd that is willing to invest in your business idea. Instead of taking the entire amount from a single investor, a small sum of money from multiple people is arranged to support your business venture. Crowdfunding is not only meant for business purposes but also for supporting a lot of social causes. However, we are here talking about the business aspect only. There are some companies like Indiegogo and Kickstarter that provide a platform for startups and other types of businesses to raise funds from investors throughout the world. Along with the web-based platform, social networking sites are also utilized to raise funds. Now you must be curious to know why someone invests in your business as a crowdfund? For business purposes, three types of crowdfunding popular i.e.
Equity crowdfunding
Exchange crowdfunding
Debt-based crowdfunding
In equity crowdfunding, the investor will get a share percentage in the business according to the amount of investment. Exchange crowdfunding is also known as reward-based funding. Instead of offering a share in the business or returning their money back, you have to provide your backers with a ready product. The third one is debt-based crowdfunding for small businesses that is also known as peer to peer lending. You have to pay a certain amount of money on a pre-specified date to the investor.
Now we have adequate information about crowdfunding for startups and small businesses. Let's elaborate on its advantages and disadvantages.
Pros of Crowdfunding for Businesses
You will get brand exposure on a large platform with the help of crowdfunding. Websites like Kickstarter and Indiegogo raise capital from the collective efforts of global investors. It will give an opportunity to your brand to get recognition among large criteria of people in a short time period. It actually supports your marketing campaigning through web-based platforms and social media.
Crowdfunding platforms provide centralised platform for all of their investors. Instead of wasting time in finding different sources, you can approach all of them very conveniently.
As per the current crowd funding policies, you don't have to give up the equity of business.
Your business idea will get validation from leading players in the market through crowdfunding.
If your business idea is actually worthy enough, funds more than target can also be raised through campaigns. Therefore, it is a smart alternative to the conventional banking system.
Cons of Crowdfunding for Businesses
The websites of crowdfunding are actually platforms to meet investors. You have to approach them or hire a professional agency to make it work efficiently.
It requires an organised campaigning just like digital marketing to attract the potential investors.
Every crowdfunding platform charges a certain percentage of money from total raised capital.
The average success rate of crowdfunding campaigning is 50%. You have to invest in a marketing agency holding prior experience in executing such kind of campaigning. Still, nobody will give 100% surety about its success.
When you meet crowdfunding consultants, check their background carefully to ensure a high success rate. Crowdfunding can be a smart tool for arranging quick money but it requires a lot of homework. 
Apart from that, if you are interested to know about small businesses benefit from landing pages then visit our Business category.