Last Updated on November 24, 2023 by Asfa Rasheed
The importance of social media as a marketing platform has never been hidden. For example, 91% of marketers are satisfied with the ROI from social media channels.
Marketers have many different strategies for social media, and video marketing has become a crucial part. For example, it was found that on Instagram, videos are 49% more likely to get interacted with than images.
In addition, videos are more likely to get your brand viral on social media than images or text.
But posting videos on social media for marketing is not as easy as it may seem.
A lot of planning, strategizing, and producing goes on behind creating a successful social media post. And ensuring that these videos get a high engagement is also essential.
But the most important of all is choosing the right type of content for your video.
You can embed all types of keywords, optimize your video perfectly, even get it sponsored by influencers on social media. Still, if the content is not valuable, it will not receive the results you were hoping for.
That's why in this blog, we have listed three of the most engaging types of videos you can post on your social media handles to increase engagement.
The best types of videos to engage your viewers-
When you hear the word -"a good video," what aspects come to your mind? For me, the first thing that pops up is funny, eye-catching, and educational.
If you want your videos to have high engagement, you must create funny videos and teach the viewers something valuable. And uniqueness is crucial to stand out from the crowd.
Below are three types of videos that you can use to engage viewers effectively.
1. Tutorial videos
Since the spread of the COVID-19 pandemic, learning through videos has become common. These videos that teach viewers something are called tutorial videos.
While some people are using tutorial videos to learn cooking, others are using them to understand math, while others are using tutorial videos to understand how a product works.
Four out of every five people in a Youtube survey said digital videos help them learn new things.
Hence if you want to increase viewer engagement on social media, you must post tutorial videos on your handles. But people usually visit Youtube to search for tutorial videos. So if you want people to engage with your brand's tutorial videos on other social media, you need to make them unique and compelling.
In addition, tutorial videos should be equally exciting and exciting as they are educational to grab and hold a viewer's attention on social media.
2. Explainer videos
While scrolling through Instagram or Facebook, you must have seen videos explaining a product or service; these videos are Explainer videos.
Explainer videos are the perfect type of video to market a product or service. They easily showcase your brand's objective and how your product will help overcome specific problems.
Whenever a prospect visits your brand's social media handle, they expect to learn more about your products and services. Explainer videos are the best way to do that.
There are many types of explainer videos that you can use on your social media page, namely-
a. Animation explainer videos
The first and most commonly used explainer videos are animation explainer videos. Animated videos give the makers various options to make the videos unique and compelling. As a result, these videos have become very popular.
A product or service is explained using animations in these videos, making the video more interesting.
Animation explainer videos can be further categorized as-
● 2D animation explainer videos
These types of animation videos are both easy to make and cost-effective. As a result, many brands nowadays use 2D animation explainer videos for marketing.
With 2d animation videos, you can easily convey your brand's purpose, values, and working your product.
● 3D animation explainer videos
Similar to 2d animation, 3d animation explainer videos have also become quite popular in marketing. This is because 3D animation explainer videos provide viewers with a better understanding of the product.
In addition, with the help of 3d animation, viewers can understand the product deeply to its core. These videos also give the makers a chance to let their imagination soar.
You can attract and engage your audience in the most exciting and enthralling ways.
● Whiteboard animated explainer videos
Last but definitely not least are whiteboard animated explainer videos. These videos are the perfect way to explain complex things easily. In whiteboard animation videos, people use a whiteboard to convey a story.
What makes whiteboard animation more popular is that they use both animation and voiceover to explain things.
Whiteboard animations are highly creative, holding the viewer's attention for longer. In addition, these videos are usually both educational and fun for viewers.
b. Live-action explainer
As the name suggests, these videos have actual people spreading the brand's message. Often, humor is used to make these videos more exciting.
Live-action videos can help you connect with your viewers in a way that animation cannot. In addition, live-action videos work best for product-oriented products and services.
3. User-generated videos
User-generated videos are the perfect tool to entice emotion in your viewers. These videos are shot and produced by the customer themselves.
User-generated videos show potential clients what they can expect by connecting with your brand. Furthermore, they understand what will follow after utilizing your product or service.
Using user-generated videos on social media is the perfect way to generate leads and drive conversions.
Conclusion-
Social media is the most prominent place to find potential customers, drive conversions, and increase ROI. But utilizing these platforms is quite tricky.
Using videos to use social media channels flawlessly and for all they offer is by using videos. Video marketing can generate considerable leads, ROI, and conversions when done right.
The videos mentioned above are ideal for engaging and connecting with viewers. If the viewer can relate to your brand in any way, they are more likely to become your client.
Read also: Why Do You Need A Video In Email Marketing
Author Bio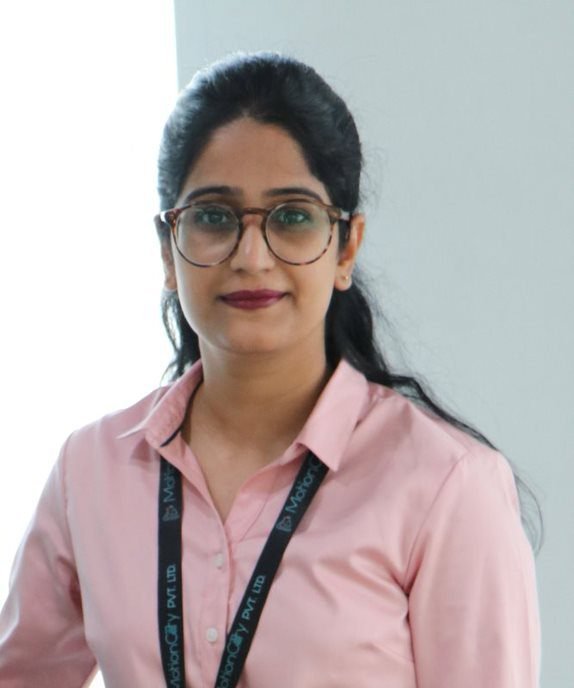 Komal Kokate is the Co-Founder and CEO of MotionGility, an Explainer Video Company. With a keen eye for creativity, she is an expert in video marketing. While delivering high results to clients, she loves exploring the market and the latest marketing trends in the B2B industry. Connect with her on Facebook and LinkedIn.