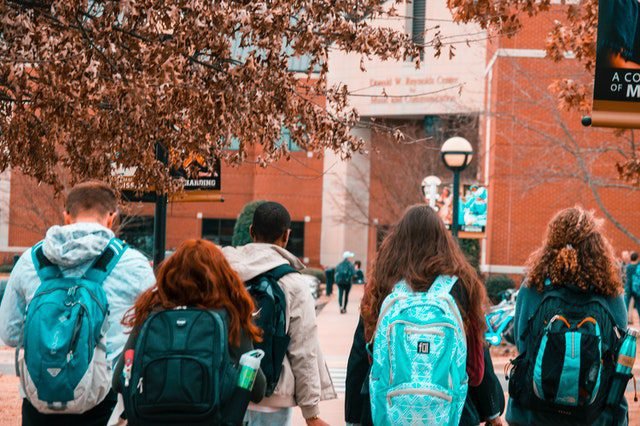 Last Updated on February 12, 2023 by ahmadaftab
Every year, a wide variety of people apply for college after high school — or even later in life. The good news is, the acceptance rate is very high, with many colleges admitting everyone who does.
However, college is very different from high school and entails starting a whole new life. That can be a daunting thought!
Here's everything you need to know to prepare for college.
Visit the Campus
Visiting the campus before you actually arrive there to begin your first year can give you a huge benefit. You can get to know where everything is and walk around to get a feel for the place.
Doing this before you apply is an even better idea, as you can get an idea if it's the right place for you. This is especially true if it's in an area you're unfamiliar with because there's more to get to know.
Many colleges will host open days where prospective applicants can even come and get a guided tour. Not only that, but you'll get to meet fellow students and get a head start on making friends on this brand new life venture.
Figure Out Funding
Although it's one of the dreaded parts, you need to figure out how exactly you're going to pay for college. Federal Student Aid and student loans are very common ways of paying for tuition.
You can also look into scholarships. They can be based on a variety of different qualifications — for example, there are scholarships for minorities that can really help minorities in need of that extra boost.
Although the idea of considering the finances can be daunting, it's better to figure it out as far in advance as possible. It's not just tuition fees — you'll need to work out how you're going to pay for accommodation, books, and the general cost of living.
Setting up a part-time job can be another excellent idea.
Consider COVID-19 Policies
It's a very good idea to figure out what the COVID-19 policy is on campus ahead of time. They may require you to wear masks while indoors, as the mask mandates vary from state to state.
More crucially, many colleges are now mandating immunization against COVID-19. While immunization to attend school is nothing new to the world, you need to be aware so you have time to get vaccinated if you haven't started the process already. Being fully vaccinated means having multiple shots, and there's a necessary length of time between each.
Read, Read, Read
As you begin college, you might be assigned books to read before your classes even start. It can be tempting to leave these until the end of summer and scramble to read them before classes start, but you'll feel great if you can get them out of the way.
Starting school will feel much less intimidating if you're prepared.
Even if there's no mandated reading, flipping through the books you've been told are mandatory is also a great idea because you'll get some knowledge about what's coming. It's never a bad thing to be one step ahead.
Consider Your Major
When you're starting college, you won't be required to choose your major right away. However, it's good to have a general idea of what you want to pursue or a few options for majors because you can tailor your classes around that.
If you're not sure what major you want to pursue, start researching. Look into what the college offers and perhaps what it's known best for you.
You can also consider what kind of career you might want in the future and look at the majors that would help you get there.
Research Extracurricular Activities
Although you'll have your hands pretty full with classes — especially if you also take on a part-time job — you should definitely find the time to do what interests you at college.
Research what extracurricular activities they have available. Colleges usually have a wide range of things on offer, from getting involved in social issues or finding a place where you can express your artistic side.
Consider what it is that makes you feel passionate, and look to see if the college has anything of that nature. You're bound to find something and if you don't, maybe you can consider suggesting or starting something up for others!
Make the Most of Orientation
During orientation, there will be a variety of activities where you can meet your fellow students. You should definitely get involved.
If you're in a new place, it can be tempting to hide away, intimidated by the idea of starting a new life with new people. However, the sooner you get out there and introduce yourself, the sooner you'll make new friends and begin to feel at home.
It's not just students either. You'll get to meet a lot of the staff during orientation, and cultivating good relationships with them is one of the keys to success. It'll help you feel comfortable approaching them later if you need help with anything.
Remember, professors are human too!
Prepare for College to Have the Best Time
If you prepare for college well and follow these tips, you'll set yourself up for success. Although it's important to do well academically and have funding in place, it's also important to enjoy the experience and make friends that could last you a lifetime.
College can be the best time of your life if you know how to do it right!
Maximizing Your College Preparation
College is an exciting and transformative time but it can also be overwhelming. With so many different aspects to consider and prepare for, it can be challenging to know where to start. However, proper preparation can make all the difference in ensuring a successful and enjoyable college experience. Here are some tips to help you get ready for college life:
Start Early: Give yourself plenty of time to research colleges, take standardized tests, and complete applications.
Plan Financially: Research scholarships and financial aid options, and start saving as early as possible. Make a budget and stick to it.
Focus on Academics: Keep your grades up, challenge yourself with rigorous courses, and consider taking Advanced Placement (AP) classes if they're available.
Develop Essential Skills: Work on time management, study skills, and other life skills that will be useful in college.
Get Involved: Participate in extracurricular activities, community service, and other opportunities to build your resume and skills.
Choose the Right College: Consider the type of school you want to attend (e.g., large or small, urban or rural), the location, and the programs and resources offered.
Make Connections: Reach out to current college students, alumni, or teachers who have attended the college you're interested in and ask for their perspectives.
By following these steps and staying organized, you can set yourself up for a successful and fulfilling college experience. Remember to take your time, do your research, and stay focused on your goals, and you'll be well on your way to college success.
For more lifestyle advice and other news, check out the rest of our site.
Read More: Growing Knowledge in College: Management Hacks to Stay on Your Feet