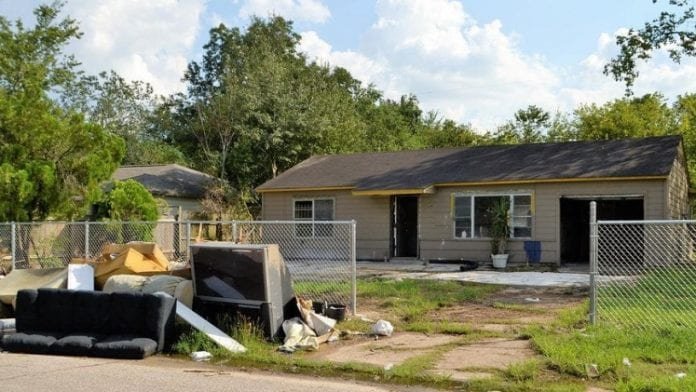 Last Updated on May 14, 2023 by
If you're just getting started on your spring cleaning, you might be wishing it was winter. After all, whether it's been months, a year (or longer), or longer since you've made a concerted effort to get rid of the undesirable items in your house, spring can quickly become anyone's least favorite season.
So, if your house is starting to look like the interior of a garbage can, or your garden is starting to resemble a junkyard, consider these tips from expert residential junk removal services for eliminating the undesirable items from your home.
How To Get Rid Of Your Old Junk
Fortunately, there are numerous rubbish removal methods to get rid of old rubbish without dumping it in the trash, where it will eventually end up in landfills and cause numerous environmental problems. They're also easier and faster than discarding the trash in a parking lot or a dark alley. Check out this roll-off dumpster rental service in Sicklerville and you will be sure to receive a certified eco-friendly service.
So, take a deep breath and consider the options listed below to choose the best approach to get rid of your old stuff. Ready? Let's get started.
Keep
Keep the stuff that can be reused or repurposed. Consider reupholstering or painting an antique table. Spray paint may be used to spruce up outdoor furniture. By rethinking your old stuff, you may frequently create "new" and functional objects that save you money!
Donate
Charities: You've probably heard of nonprofits that run thrift stores, and your donations may benefit them while also getting rid of your clutter. You may also contact churches or youth groups that could utilize your old sofa or tables in waiting rooms or communal spaces, as well as organizations that assist local families with housing and furniture. Some non-profit organizations may also be able to make use of your old desks filing cabinet, or office chairs
Family and friends: Ask around. You'd be surprised at who would be interested in your old futon, patio furniture, or chair. Do you have any newlyweds, college students, or individuals in transition in your life? Your scraps might be just what someone else needs to get started!
Sell.
One person's trash is another person's treasure. You may not perceive much value in your old items, yet whatever you have might be precisely what someone else is seeking.
Online. Put your stuff on a bulletin board or a website. A good rule of thumb is that online posts with photographs sell things quicker than those without.
Organize a yard sale. Reusing goods is a bit of a craze right now, and many people look for useful stuff at yard sales. Organize a street sale with your neighbors. The larger, the better, and the more visitors you will receive.
Recycle
Scrap metal yards accept almost anything made of metal, and they will occasionally come and pick up your old equipment for you. Scrap metal companies may be found online or in the telephone directory, and your garbage company may also have resources.
As you clean, separate the plastic and paper. Set aside recyclables and you'll be amazed how much easier it is to tidy and clear stuff away. Once you've gathered a substantial load, transport it to your recycling facility or call your garbage collection service to schedule a pickup.
Throw Away
Get yourself a dumpster.
Large goods, garbage, landscape material, and construction debris may all be disposed of in a spacious dumpster. This might be ideal if you need to clear out your things fast and don't have the time to sell them. Your neighbors may also be prepared to split the cost of a dumpster for a community cleanup.
Take Away.
There are independent junk collectors that will come to your home and remove your belongings. They might not take everything you want to get rid of, so ask for clarification before arranging a pickup. Request a one-time pick-up from a garbage removal service.
It may be less expensive to have one pick-up for all of your belongings rather than many pick-ups for different sorts of goods, and your garbage company has resources for every form of cast-off you need to dispose of.
Hire Junk Removal Professionals
Junk removal firms are not always the people that show up in a large dump truck every week to collect up your rubbish. Junk haulers are the individuals to call if you need to get rid of large, bulky things or many boxes and bags of tiny junk.
When you schedule a pickup service with a junk removal company, these men and women come into your home or office and transport your trash from wherever it is to their vehicle, where it is taken away to be properly disposed of.
Whether you're clearing, relocating, remodeling, or renovating, if you're dealing with big, bulky things that are difficult to move, you'd be wise to hire a residential junk removal service.
While some junk removal businesses dump your garbage, many eco-friendly junk removal companies will transfer your garbage to a recycling center or donate it to charity to keep it out of dumps. Junk removal companies do charge a service fee, but it's a little amount to pay when you consider how much time, energy, worry, and money you might save if you used their services instead of doing everything yourself. Even the cheapest junk removal services will charge a basic fee for their work.
Apart from that if you want to know about Transform Your House then please visit our Home Improvement category.