Last Updated on March 17, 2023 by Atiqa Chauhdary
Facing another year of rising inflation, rising prices, and rampant market uncertainty is a troubling prospect for many investors, particularly those planning for retirement. Older Americans who have been working towards their golden years for decades are beginning to feel uneasy about their ability to securely retire amidst such an unpredictable and fast-changing market. Many have started searching for trustworthy ways to diversify their retirement investment portfolio and find a little peace of mind. One such avenue outside the scope of traditional finance is to invest in the precious metal space. In particular, silver is experiencing a newfound rise in popularity amidst growing levels of financial unease.
Silver Bullion: To Buy, or Not to Buy?
That is the question. When digging into the world of silver investments, silver bullion is often one of the first – and many investors' last – stops on the train. Premiums on silver coins and bars are, at present, quite a bit higher than those of gold bullion. However, this does not mean that silver is not worth your investment. In fact, according to a 2021 report by Morgan Stanley, silver may provide a better hedge against inflation than gold.
One of the main points of value for silver is its versatility of function. In addition to its use in currency, jewelry, and fine tableware, the range of industrial uses for silver contributes to its continual high demand. This makes the metal more reactive to major changes in the economic state or system of a country than its golden counterpart, which has far fewer alternative uses.
When U.S. inflation has risen in the past, both silver and gold have performed well, owing to the fact that rising costs of commodities frequently correlate with a decline in the U.S. dollar. Because both silver and gold are priced in US dollars, metals tend to climb when the dollar declines in value and the cost of purchasing them in other currencies decreases. With rapidly increasing inflation and a declining central currency, silver often climbs higher than gold due to stronger levels of industrial demand.
Coins or Bars?
With silver premiums rising, bars may be a better investment (due to their lower relative premium and cost). However, for newer investors, coins allow for a more gradual entry into silver stacking than higher-priced bars.
Either route comes with its own set of factors that you must account for in your investment strategy. If you choose to invest in bars, you'll have to decide on sizes, poured or cast bars, mints, years, premiums, and more. Poured bars have a higher premium than cast bars, but this loss can often be offset when selling the bars later on. As for the mint and year, there is a collector's market for older bars (particularly from the 80s and 90s), as they have a vintage and nostalgic quality that drives up their premiums significantly.
If you choose coins, you'll need to consider the mint, year, design, security features, rarity, durability, and more. There is no "one size fits all" technique for precious metal investments; it's all about your individual style, needs, and goals.
Best Silver Bars to Buy and Invest in
10 oz MintID bars

Featuring a high-tech security and verification feature allowing buyers to verify their metals right from their phone, these are becoming increasingly popular among security-minded investors.

5 oz Northwest Territorial Mint bar
10 oz Scottsdale cast bar ("chunky loaf" bar)

See also Scottsdale's 20 oz "long pour" bar

10 oz Germania Mint cast bar

See also Germania Mint's 500g bar
Best Silver Coins to Add to Your Collection or Investment Account
#5 – South African Krugerrand
Pros

Very low price
Popular among coin collectors/investors

Cons

Metal generally of a lower quality
Milk spotting
#4 – Austrian Philharmonic
Pros

Beautiful design
Very cheap

Cons

Lower quality
Little-to-no security features
#3 – American Silver Eagle
Pros

Most popular silver bullion coin in the world
Redesigned in 2021

Not only does this increase the aesthetic value of the coin, it keeps the coin fresh and gives buyers a reason to come back year after year

New and complex security features

Cons

Notoriously high premiums
#2 – Britannia
Pros

Strong security features
Very affordable

Cons
#1 – Canadian Silver Maple Leaf
Pros

Affordable premiums
Strong security features
Unique design prevents milk spotting
Read More: What to Consider Before You Store Gold
Silver IRAs
Some of the above coins and bars are eligible for inclusion in a tax-deferred silver IRA. For retirement investors, silver IRAs can be a great way to diversify your portfolio and take advantage of unique benefits. Learn more about the benefits, regulations, and process of setting up a gold or silver IRA on the Regal Assets website.
Learn more about IRAs (including Silver IRAs, Crypto IRAs, and Bitcoin IRAs) from Regal Assets. Find out if a Gold IRA is right for your investment strategy on the official Regal Assets website.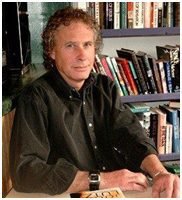 Written By: J.B. Maverick – An active investor who has written hundreds of articles, blogs, and eBooks on personal finance and investing for dozens of different investor information websites, including Investopedia.com, and acted as an advisor and editor for the Financial Educators Council.
Sources:https://www.morganstanley.com/articles/investing-gold-silver-decision-guide