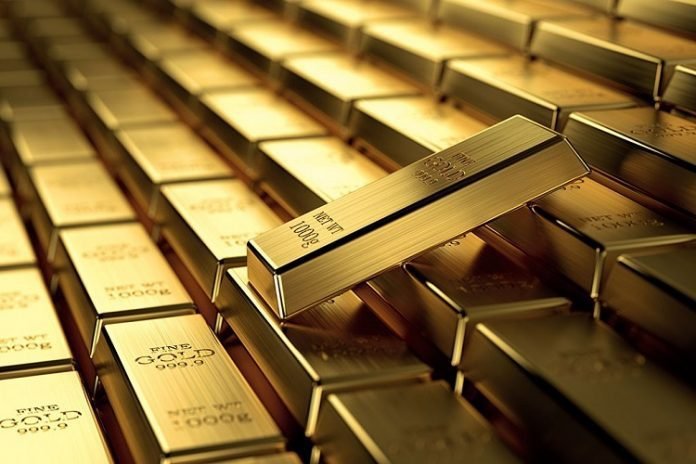 Last Updated on March 3, 2023 by Hassan Abbas
Gold is one of the best assets to invest in. This precious metal helps to stabilize an investment portfolio. It also serves as a hedge against inflation. The benefits of this asset explain why many choose to invest in it today.
Gold is a metallic element that has intrinsic value. One of the ways many invest in this metal is by opening an IRA. This retirement account opens up opportunities for investors to own other assets, like bullion, ETFs, and stocks.
Investing in stocks or exchange-traded funds (ETFs) comes easy to some people, but when it comes to physical gold, they hesitate due to the involvements. This could be due to the fake dealers that are in the industry today or it could be that they don't know where to store gold IRA and rest assured of its security.
Thankfully, there are several private firms that help to store this precious metal. They are called depository. Before you even consider making a purchase, it is necessary for you to look for a reputable depository that will store your coins or bars. To help you out with a good start, let's discuss some vital things to keep in mind when choosing a storage company and the benefits of making such an informed choice.
Factors to Consider When Choosing a Physical Gold Storage Company
Here are some important factors to keep in mind when making a choice:
Experience
The firm you choose must have many years of experience in the industry. It shouldn't be a new organization that has never stored any bullion before. This does not necessarily mean that a new firm wouldn't offer the right services to you; however, you need to be very careful. Gold investment is a serious financial plan that helps to secure a greater future for you and your generation. You wouldn't want to choose an inexperienced company to store the bullion for you.
For these reasons, ensure that you choose a storage firm with many years of experience in the industry.
Reputation
Another vital factor to keep in mind is the reputation of the depository. It is one thing for a company to have enough experience; it is another thing for it to be reputable among its clients. You want to choose a firm that has not only been in the business for a long time but also has an excellent reputation in comparison with its counterpart.
You can use online customer reviews to confirm the reputation of this firm. Whether the reviews are from the depository website or a third-party review site, make sure that you confirm the credibility of the testimonials. You can use the better business bureau to deduce this information. If you would like to know how to use the better business bureau to check this, click here: https://www.thebalance.com/
Specialization
There are several methods that this depository will employ when storing your physical precious metal. Some of these include:
Allocated Means
This method requires that you save your bullion in the same storage unit as other people. There will be no special space dedicated for your gold alone. To differentiate between your physical asset and other people's own, yours would be saved with your name. This is cheaper than the segregated method.
Segregated Method
In this method, your precious metals would be kept in a different storage unit. They would be physically separated from other people's deposits. You are allowed to access your assets whenever you want if you choose this method.
License and Certifications
A good storage company must own a license. This firm must be approved by the internal revenue services (IRS) to own the storage facility. It must also be certified under the right regulatory organizations like the Financial Industry Regulatory Authority (FINRA) and Securities and Exchange Commission (SEC). A licensed depository will make sure that it obeys all laws and restrictions, especially tax regulations. You would have no issue storing your precious metal in the facility.
Transparency of Services
One important factor to keep in mind before choosing this depository is how it runs its facility. Is the firm transparent about its services? A reputable storage company has a reporting and accounting department that manage and document all the assets in its facility. This documentation helps the firm to know the amount of bullion it holds. Such transparency builds trust in clients.
Prices
The best depository is not one that charges the lowest fees. Rather, it is one that offers top quality services at affordable prices. When it comes to shipping or storage charges, this firm would not exploit its clients by offering exorbitant fees. It is very transparent with charges. If the depository charges insurance fees, it will inform you beforehand.
Insurance
Most companies are insured. This means that if any physical asset at their disposal get damaged or lost, they would offer compensation. If you want to know more about this kind of insurance policy, read this article.
Benefits of Choosing a Physical Gold Storage Company
The following are some of the benefits of making this decision:
Strict Regulations
A reputable storage firm will ensure that it obeys the regulations of the internal revenue service (IRS). It would also be very transparent in its services. It would have a regular documentation process to make sure that no physical asset goes missing in the facility. It would be hard for a bar or coin to get lost in this strict facility.
Ample Space
If you decide to buy a lot of coins or bars, you might not have a large space to store them. But by choosing a depository, you will have enough space to keep your precious metals in.
Enhanced Security
It is dangerous to store bullion in your home. This exposes you to theft. To avoid this risk, it is vital to choose a depository for your physical asset. The best storage firm will use the best security technologies to store the asset. It would use biometric security and HD security cameras to ensure that your investment is very safe.
Conclusion
Choosing a reputable storage firm is very important when you own bullion. Do not make a hasty decision when making this choice. Keep the aforementioned factors in mind when choosing a depository.
Apart from that if you want to know about Stoneskin-5e then please visit our business category.