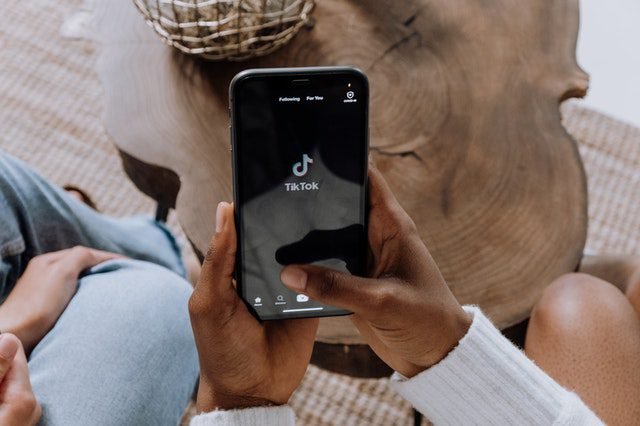 Last Updated on August 17, 2023 by
The TikTok social network is not just a popular social network for children and teenagers. It can be an effective platform for promoting your brand.
If you think that TikTok is another social network for children and teenagers, then you are wrong. Today it is the fourth most popular social network in the world and the most downloaded video application on the planet. Consider the features of TikTok for marketing and business promotion.
What is TikTok?
TikTok is a popular social network that allows you to create creative videos lasting 15 or 60 seconds with music, sound and visual effects (stickers, filters, masks), as well as exchange messages and go live.
TikTok was founded in 2018 by the Chinese IT company ByteDance, which developed the Musical.ly application in 2017, but later merged it with its new creation. Much has been transferred to TikTok from Musical.ly – both in terms of ideas and in terms of visual design. But the idea of such an application arose even earlier, in 2016, when ByteDance created the Douyin service with similar functionality. And by the way, in China TikTok is known as Douyin.
TikTok is currently used by over 500 million people in 150 countries! It is believed that the main audience of the program – teenagers, but statistics say otherwise. In China, where the service is most popular, 60% of TikTok users are in the 25-44 age range, and in non-Chinese countries, 43% of users are 16-24 years old.
Like other services that rely on the creation of visual content (Instagram, YouTube, Snapchat), TikTok has become a creative platform for teenagers and adults. Watch a selection of the best TikTok videos from the YouTube channel of the social network to have an idea of what content is waiting for you there.
What can I create in the application?
Every day in the application you can see many short clips with music overlays that get tiktok views.  Some users simply make lipsync, ie synchronously sing along to the recorded track, others show more ingenuity and create whole plots. 
The purpose of most videos on Tik-Tok is to lift your spirits and make you laugh! And it can be not only silly and funny videos without a plot, but also fascinating, carefully thought-out stories!
Video with special effects
The TikTok application has the use of various special effects and filters, including augmented reality filters. Special effects have become very popular with girls, where the color of hair or eyes changes.
Tape that glues everything
Repairs any cracks and holes! Waterproof!
Duets
With the Duets feature, you can respond to a music video by recording your own video to the same music. The finished video will be displayed next to the original post. While some use this feature to create lepsink-style videos, others show more skill and add visual effects.
Video challenge
Probably the most trendy type of content in TikTok, which causes incredible hype and attracts the most users. In the application you will find many video challenges, each of which has its own hashtag. For example, the #crocschallenge has spread on the Internet, in which you need to fill crocs with shaving foam and then put them on… It looks epic! And why not brand advertising, by the way?
How to use Tik-Tok for business?
And now you probably have a question: "Why am I watching this?" "How can you use Tik-Tok to promote?" Some companies have also thought about this issue and are already using Tik-Tok for their internet marketing, and quite successfully.
What are the real opportunities that TikTok offers for business?
Despite the fact that most of the brands that currently use TikTok are large and well-known companies, it is likely that this platform will become very relevant for small businesses. In Ukraine, TikTok is practically not used by companies, so you have every chance to become a pioneer and make a name for yourself on this social network.
Unfortunately, TikTok does not yet allow you to link to the site in the publication and only recently allowed advertising, so at the moment the social network provides more opportunities to increase brand awareness than to get traffic and leads.
Read More: Take Over the Internet: How to Become TikTok Famous
How to use TikTok to attract brand attention?
Publish interesting, creative content. Tell about the inner life of the company, demonstrate the product or service in an entertaining way, use newsjacking. Develop a channel concept, create a content plan, use buying tiktok followers for  fast development and delight TikTok users with unsurpassed content! 
Use the power of challenges
Come up with the craziest and weirdest challenges that can come to your mind, or just interesting videos in which your product can be presented. Take a study in the popular challenge social network.
Create branded masks and stickers
You can create visual effects for videos, such as stickers, masks, or lenses in 2D, 3D, or augmented reality.
To succeed in TikTok, marketers need to be creative and brainstorm to create really cool viral content that will resonate with the audience. If you are ready for this, your company can be one of the first to turn TikTok into an effective marketing tool.
Apart from that, if you are interested to know about How Can Companies Advertise Their Products On Instagram then visit our Business category.