Last Updated on February 25, 2023 by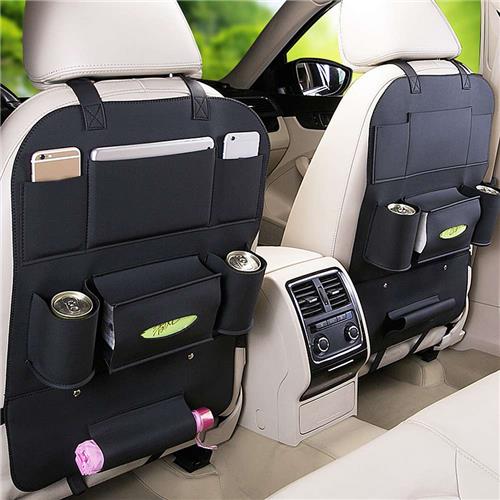 For those who have just received the keys of their very first brand new car that they had dreamt of buying, or for those who still cherish the moment when they had their first road trip with their new car, keeping the car interior in the best condition is always a task. One may not like the idea of changing the exterior of their car, but almost everyone likes the idea of personalizing their car's interior.
Well, you have already invested enough of your time in choosing the right car; so we will help you to find the best car seat covers for your car. Everything from fabric to colour, you will find the answers to all your questions here.
The right material
Leather, jute, velvet, art leather, and many more options are available in the market when it comes to the fabric of car seat covers back seat or front seats, but sorting out the best one for you is not an easy task. Keeping the preference aside for a minute, you need to ask yourself these basic questions first. What kind of climate your car will have to face? Suppose you live in hot and humid weather, then pure leather car seat covers would be the wrong fabric choice as they do not absorb any heat. Moreover, salt from the seat can be sometimes absorbed by the leather to give it a stain and foul odour. You'd rather go for cotton or velour covers. Still, the UV radiation and dust from outside not only make your car dirty and damage its outside but also negatively impact the inside of the car, especially the car seats, so the solution is to cover your car while parking outside. So the Coverland car covers will significantly help in this particular thing.
Kind of work
If you are a daily 9-5 job worker, then your car is definitely not just a luxury item. One need to look out for seat covers with easy maintenance and longer life; thus, picking seat covers made up of small grains is always a good option as it gives a smooth finishing to the cover as well as absorb less dust making the cleaning of the interior of the car an easy-peasy job.
The right colour
This is definitely the most asked question when it comes to the car interior, the right colour for the car seat covers. Actually, when choosing the colour or print of the car cover, there is no right or wrong; it ultimately depends on one's personal preference. Suppose you want your car to give a more premium vibe, then choosing charcoal car seat covers will be a good option for you. And if you have a premium car interior look in your mind, then go for a light colour car seat cover. You can also experiment with funky designs such as polka dots or any customized logo printed on your car seat. While maintenance is a must with lighter shade colours, dark-toned fabrics can be comparatively an easy-going choice on your time and money.
If you are looking for the best quality charcoal car seat covers australia or any customized solution for your car back, front or middle seat covers, then you will find everything at totallycovers.com. Whatever your choice may be, you can buy the best seat cover using these tips.