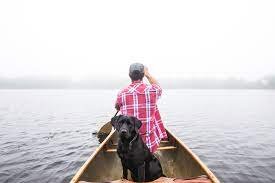 Last Updated on August 17, 2023 by
Whether you're looking at boat loans for your first or fifth boat purchase, it's always helpful to go back to basics. Before setting sail, every boater should make sure they're prepared to care for their boat, their crew, and themselves.
We're sure you're probably itching to get a set of new fishing apparel. But first, these 3 tips for the new boat owner cover the basics of boating to ensure that the next time on the water is safe and successful.
1. Take care of your boat
For many new boaters, a new boat is the equivalent of a maritime baby. Take care of it accordingly, and your boat will reward you with years of reliable use. Regular boat maintenance is a tedious but crucial chore: it includes spraying down your boat regularly, waxing the fiberglass hull (if applicable), and lubricating parts as necessary. Especially when boating in saltwater, flushing out the engine and cleaning the bilge are crucial for a healthy boat. When in doubt, trust your eyes and consult a professional when needed. A basic visual inspection of a boat's systems helps new boaters learn their boat and consider whether they need a pro to address any maintenance issues.
2. Secure boater's insurance – and practice safety first.
In addition to a crash course in boat maintenance, the next boat owner should make sure their boat is insured. Boat insurance protects boaters and their vessels for both liability and boat damage. The cost of boat insurance depends on a number of factors including where you boat, the size and model of your boat, and the owner's boating safety education and boating records. You'll need to know the two main types of boat insurance – an Agreed Value Policy and an Actual Cash Value Policy – and consider the financial and security benefits of each. While choosing an insurance plan is not the most exciting aspect of new boat ownership, you'll be grateful for the peace of mind it provides.
Even if your boat is insured, new boat owners can't skimp on their boat safety equipment checklist! Stock up on basic safety and emergency boat equipment – including life jackets, visual signaling devices, and a first-aid kit – to cover all your bases.
3. Practice, practice, practice.
If possible, immerse yourself in a supportive community of boaters that will show you the ropes. You may even consider joining a local boating club, such as America's Boating Club, to build your boating community both onshore and on land.
New boaters can study boat ramp etiquette and share their questions and concerns with a trusted group of boaters. Take your time to learn how to properly tow, trailer, launch, and retrieve your boat: any experienced boater knows that these boating skills require plenty of patience and time to perfect. Depending on your location, you may even be required to take a boating safety course, which will reinforce the practice you put in at the dock.
With these 3 tips in mind, the next boat owner will be well-prepared to hit the decks and set sail. By taking proper care of your boat, prioritizing safety, and connecting with the boating community, you can expect your new boat to reward you with years of reliable use.
Apart from that, if you are interested to know about 5 Ways Business Coach Is Beneficial to Business Owners then visit our Business category.