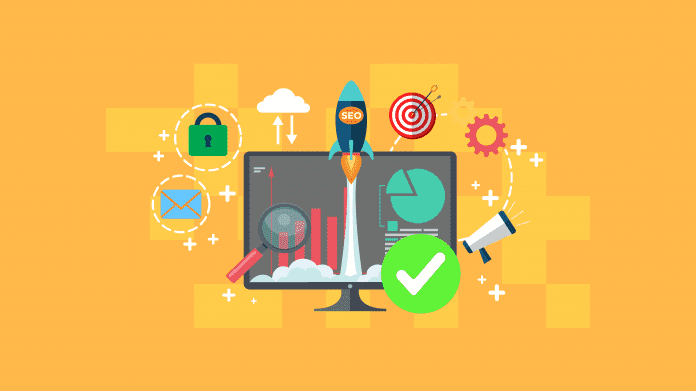 Last Updated on January 30, 2023 by Faiza Murtaza
We all know that SEO plays a major role in content writing and blog post writing. Generally, all content marketing must encompass the SEO best practices to rank high. Otherwise, all effort may be in vain.
Aleph Website helps us outline 3 tips that entrepreneurs and small business owners can implement to help their blog posts rank higher using simple and yet powerful search engine optimization strategies!
So here we go:
Write Long form and topical blog posts
The best ranking posts are long-forms that are targeting a specific topic.
Writing in-depth articles and reviews that help the user find all the necessary information in one place is much better than writing many short articles scattered without a definite goal.
Additionally, make sure that you are actively enriching the blog post, as new information comes to light and better understanding is available. This way you keep ranking higher as you add more information and send signals to google crawlers that you are on top of this particular topic.
---
To learn more about how to write SEO-friendly articles, read:
This is How to Write SEO Friendly Blog Posts
---
Target Longtail KWs and Question KWs
The days of targeting broad and generic terms are over! We need to target long-tail KWs and Question KWs and make these the H1 and the main topic of the blog posts.
In order to rank higher and faster, we need to focus on 'new' keywords that others have not worked on. Otherwise, our articles will always end up buried on page 2,3,4,… of SERPS.
Choose topics, and subtopics for at least 10 blog posts
Before you go ahead with writing, stay a little bit longer on high-level strategic thinking. Spend some time thinking about what is the topic you want to be held as an authority in.
It is important that you map out all the topics and subtopics way before the actual writing. Then identify the number of blog posts you will need.
Once done, you will have to put these blog posts together in a content cluster (silo). At this stage you need to establish internal linking between blog posts and make sure you are connecting the topics and subtopics in a meaningful way – so that the search engines have no trouble understanding where your content fits and distributing it to users once called for.
---
To learn more about how to blog posts as content marketing read:
Blog Posts for Entrepreneurs and small business owners
---
Apart from this, if you are interested to know about What is organic traffic SEO then visit our lifestyle category.