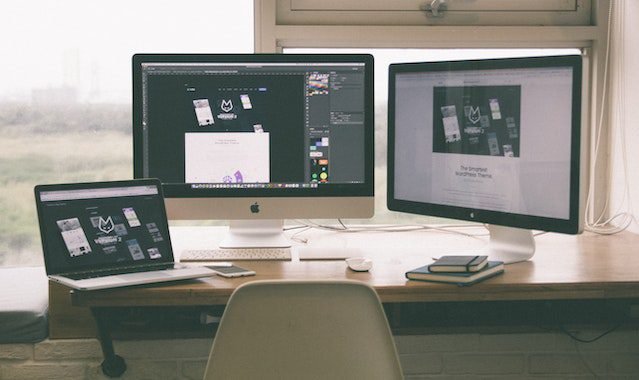 Last Updated on February 3, 2023 by Nasir Hanif
Did you know that there is an abundance of innovative tech tools to help launch your new website?
Despite the number of resources, sometimes inspiration and examples are the only things that help ensure a successful website debut.
Are you in need of new website announcement examples? Read our article to gain the inspiration you need!
1. New Website Announcement Emails
The easiest way to alert your audience about a new website is to send an announcement email. Do you already have email collection forms? Great!
Using the same email subject lines, it is possible to announce your new website to your existing customer base. This method allows you to utilize the same templates as you were before.
Messaging loyal customers in the same style can encourage them to follow updates from your new website as well.
2. New Website Launches on Social Media
Social media is the first place that consumers check for major updates. Announcing your website launch on social media is an inviting marketing strategy.
Sharing an announcement on multiple social media platforms is an easy way to spread the word and gain new followers!
Encourage your followers to generate UGC, or user-generated content, in anticipation of your launch date! You can even host virtual launch parties if you are feeling festive.
3. Create Customized Coming Soon Pages
Does your audience already know your new website address? Now is your chance to create a customized landing page!
A custom coming soon page lets prospective clients know that you are prepping for something big! A custom landing page should include the following elements:
Website launch date
Contact information
Brand name/ logo
Social media links
Sneak peeks
Including a sneak peek is an exciting way for consumers to become involved with your website launch process. It incentivizes them to visit your website when it debuts!
4. Sign Up for Text Message Notifications
A recent notification trend revolves around text message notifications. Customers can share their number with your notification service to receive a message when your website launches.
Keep in mind that data rates may apply and that your customers will be responsible for those charges. Although emails and texts are similar, text message updates are more immediate.
That being said, if you want to be in close contact with your consumers then consider signing up for text message updates today!
5. Own a Small Business? Send a Letter!
Sending a letter is far from outdated! In fact, small businesses across the globe are taking advantage of personal messaging systems like hand-written letters.
Technology makes digital messaging quick and efficient, however, there is a lack of human connection.
Sending a letter is a personal way to let your loyal consumers know that you have a new website on the way!
6. Advertise Your Website With a Poster
Is your team proficient in graphic design? Put your skills to the test by designing a promotional poster!
Make an impact in your local community by sharing posters that feature your brand, logo, and website launch announcement.
Hone your design skills by experimenting with multiple poster templates. Sharing multiple poster designs can help attract a diverse array of clients.
Make sure to include your social media handles and website address on the posters so that consumers can easily find your business online!
7. Live Stream Your Website Announcement
Inspire your audience to live in the moment by live-streaming regularly! A live stream event can be performed every day leading up to the website launch.
There are multiple streaming services that enable businesses to share live video recordings with their followers.
Sharing a live stream shows potential consumers that you are consistently updating your audience about your website and business.
8. Debut Your Website With Niche Supporters
Subscription-based platforms allow you to share information with those who support you directly. Sharing a website launch with your niche supports can inspire them to subscribe to your new website.
Encourage them to share your website with like-minded individuals. Social media platforms like YouTube and Instagram are open to the public.
Search for exclusive platforms that allow people to directly support you and your work. This will create a more personal website debut.
9. Create an Art Installation Announcement
Are aesthetics a priority to your organization? If so, consider announcing your new website with an art installation.
Art installations can be curated online or offline. They can contain digital art that you feature in your product and packaging design.
Offline art installations are more popular, however, online art installations can be easily accessed by a variety of people. Make an inspirational statement with your next website debut!
10. Inform Your Audience on Your Old Website
Your old website is the best place to make your big announcement. Let your loyal consumers know that you value their support and hope to see them on the next website.
Your old website can be converted into an inspirational landing page for your new website. Do your best to integrate familiar color palettes into your new website design.
Showcasing familiar design choices can help draw in new customer bases. Cheap website hosting at 4cheapwebhosting.com can help turn your website dreams into reality!
Try These New Website Announcement Examples!
Now you know all about the top 10 new website announcement examples to try this year! Are you ready to launch a new website?
Remember, you can utilize online and offline marketing strategies to debut your website launch. Good luck!
Still in need of inspiration? Be sure to read our blog articles to become updated on the latest professional tips and tricks!