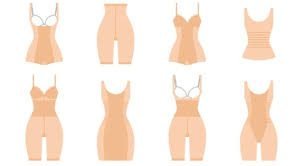 Last Updated on August 17, 2023 by
In the world of shapewear, there's a brand and company that is one of the best to offer you the best wholesale shapewear and waist trainers and they are Waistdear. Like it was previously mentioned, they are a wholesale brand of Hexin Holding Limited. And have been the leading shapewear manufacturer and factory since 2011.
Their business covers more than 150 countries around the world and they also have over 10 years of experience in the market. Not only that but the staff is highly experienced. The company is fully integrated and has its own knitting, beaming, dyeing, and finishing operations and can fully manufacture its garments, like its famous wholesale fajas, in-house.
They mainly focus on yoga and shapewear and their 12000m2 warehouse is capable to offer their customers continuous stock. They have over 10 years of experience in the shapewear industry, 20 production lines, and over 500 employees that work around the world.
They also have their own development and research team that allows them to create hot-selling designs that have helped over 4000 wholesalers, business starters, or entrepreneurs to start and grow their businesses. And they offer hundreds of styles that they know will make women feel and look confident in their own skin.
They have lately launched their post surgery shapewear range. It is important to know what this range is all about. Be sure that if you are looking for post-surgery compression shapewear that really works, then their shapewear will be your best choice.
They have been designed to help you recover and heal after surgery and are made with high-quality materials and constructions that will give you the support that your body needs during recovery. It features a very comfortable design that is very easy to wear and a generally high waist design that will provide full support and coverage while it reduces bruising and swelling and provides support to the incision areas.
They are easy to wear and comfortable, which will help heal faster with less discomfort and also less pain. It will provide support and full coverage and special support in the wounded areas. The bruising, as well as the swelling, will get reduced and they will definitively help you heal faster and with much less pain too.
The following are the already best-selling post-surgery shapewear that everyone loves so much and that is highly recommended but a lot of users too.
First, we have the Post-op Chest Wrap Jumpsuit. The surface of this post-op shapewear is made out of 82% nylon and 18% spandex and its liner of 74% nylon and 26% spandex. The bra area gets full coverage with its highly elastic fabric and also will fit all kinds of breast types. The inner layer has holes that will help gather the breasts together.

For easier bathroom use, it was an overlapped crotch design and gracefully shaped lace openings. It also has a butt-lifting design that has extra mesh that will help contour your curves in a very effective way. Its three rows of hook and eyes closure are very convenient to get a customized fit and compression level and an open bust design that will provide also a supportive side fit.
The abdomen area has three layers of fabric that will enhance the compression level, also has a lower hem with an elastic waistband that will lift and support your breasts. And its upgraded mesh fabric, which is tighter than normal shapewear, will level up the compression.
And finally, we have the Big Size Post-surgical Posture Corrector Bra Hooks Slimmer. This one is made with 30% spandex and also 70% nylon. I has adjustable shoulder straps that you can adjust as you require. Also has hooks in the front middle area that also can be adjusted depending on the demands. It is a two-in-one piece, the bra and straps can be worn either combines or separately.
It has a chest compression film that will make it suitable for a variety of different chests. And also has a wide elastic band with high elasticity that goes under the chest which makes it not tight to wear and also very comfortable.


Apart from that if you want to know about Take Care of Your Skin Post-Surgery then please visit our Fashion category.