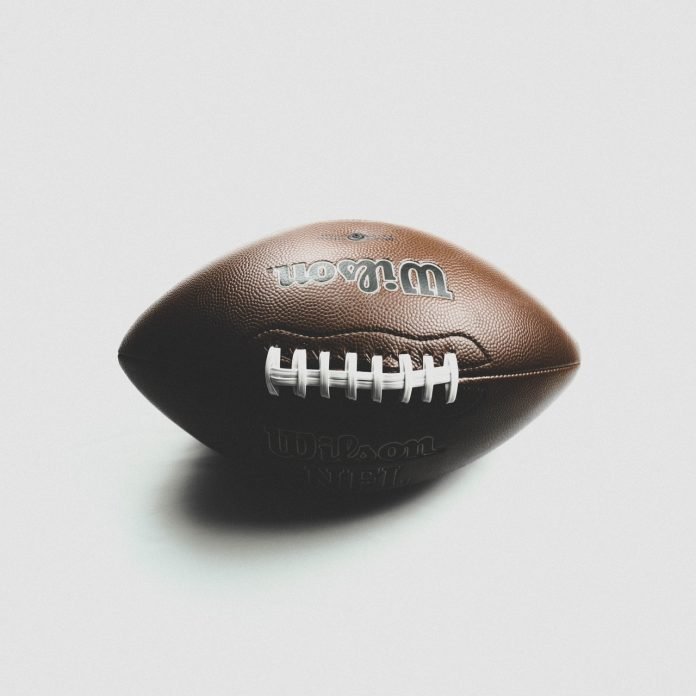 Last Updated on March 12, 2023 by asifa
With the 2022 NFL season fast approaching, the discussions have started to begin as fans get even more passionate about their favorite team and the players that represent them, as well as the players that can be found across the league.
Of course, one of the biggest discussions that are typically had in the offseason will be about the next potential Super Bowl champions. Some will question whether the Los Angeles Rams will be able to successfully defend their crown, whilst others will suggest that Sean McVay's team will need help and that there are other franchises better positioned than the current champions to compete for the Vince Lombardi trophy.
Indeed, other discussions will be centered around the players who were selected in the 2022 NFL Draft, and whether they have what it takes to make it. Fans will analyze whether an individual can make an impact and if the organization that selected them has made the right decision.
However, one other topic of discussion that has since become rather popular around the National Football League in recent years is in regard to the top players who are under the age of 25.
This has become popular as many still believe these individuals have certain aspects of their game that can be improved but have already been able to experience a number of seasons in the league. The age is not quite considered to be the optimum age for players, with some believing an individual's peak is not reached until they are older, however they will have had long enough to be judged.
With the 2022 NFL season fast approaching, there have been a couple of ranking lists to have been produced, and we have decided to make our own. Take a look at what we have managed to come up with and the explanations we have for their placing!
Justin Herbert
Los Angeles Chargers quarterback Justin Herbert came into his own last season as he looked every bit like the franchise player that the organization would have expected him to be when they drafted him a couple of years ago.
His stats have continued to improve year on year as he gets more experience, the 24-year-old is an individual that has managed to continually impress those that watch him, whilst fans of the organization are hoping that he will help them to win a Super Bowl during this time with them.
Micah Parsons
Speaking of another player that fans will be hoping will have a significant impact on their chances of winning the Super Bowl, Dallas Cowboys fans may be getting involved in NFL betting online next season if Micah Parsons is able to have another career year. The five senses: sight, hearing, touch, smell, and taste, are all activated as soon as a fan enters the stadium to witness their favorite NFL team, so get your Dallas Cowboys tickets.
Despite last season being his first season of football for a couple of years after opting out of his final college year and playing in his first year of NFL football, the linebacker had an exceptional rookie campaign which had actually suggested he was an experienced veteran.
Nick Bosa
San Francisco 49ers fans have had plenty to shout about regarding Nick Bosa, and the EDGE had a year to remember for the organization as he helped the team reach the NFC Championship Game. This was whilst he missed almost the entirety of the 2020 NFL season because of a torn ACL in Week 2.
He had a sensational rookie year and followed that up after the year out as he recorded a further 15.5 sacks against opposition QBs.
Read more: Special Report About Kelley O'Hara Life
Justin Jefferson
When you think of a young wide receiver under the age of 25 who had an exceptional year last year in the NFL, then Justin Jefferson's name is one that will likely be in the discussion. The Minnesota Vikings star took home a number of plaudits last season, as he continued to build on an impressive rookie campaign from the year before.
He has to be considered one of the best young players in this position at the moment, and having recorded 10 touchdowns and 1,616 yards, Jefferson is a crucial weapon for the Vikings.
Ja'Marr Chase
Another wide receiver to have burst on the scene recently under the age of 25 is Cincinnati Bengals' Ja'Marr Chase. He may have only been a rookie in the 2021 NFL season, but he certainly showed that he could be an instant star as the team reached Super Bowl LVI.
He worked exceptionally well with Joe Burrow, as he ranked 4th for total receiving yards (1,455) across the entire NFL last season, whilst being 3rd for receiving yards (13). It is clear the Bengals relied on him, and despite being so young, the pressure to perform appears to make him thrive, thus making him one of the best players in the league under 25.
Apart from this, if you are interested to know about "Sports in Tanzania" then visit our Gaming category.