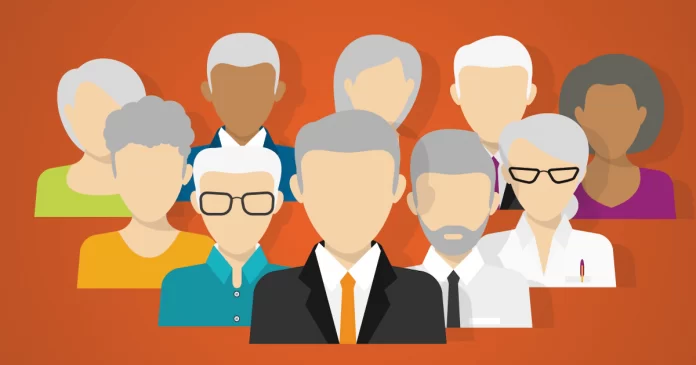 Last Updated on November 5, 2023 by Asfa Rasheed
If you have been the victim of employment discrimination, you may be able to sue your employer. The Equal Employment Opportunity Commission (EEOC) protects workers by enforcing rules that assure equitable treatment in the workplace. Filing a discrimination complaint, on the other hand, might be difficult. You will want the services of an attorney who has handled similar instances in the past. Your employer cannot retaliate against you if you file an employment discrimination complaint. This means you may still go to work and do your job without fear of being disciplined or dismissed due to your claim.
In this blog, we will talk about the preparation you need to have for suing an employer.
When To Start A Workplace Claim
Discrimination is defined legally as the differentiation, exclusion, and uneven treatment of a person or group concerning others based on specific qualities.
Individuals are protected against unlawful discrimination on the following grounds:
Mental and physical disability
Medical conditions
Gender expression and gender identity
Color, race
Ancestry and nationality
Religion and creed
Age (40 and over)
Condition of health
Genealogical data
Relationship status
Status as a military or veteran
Discrimination can be unfair treatment, harassment, rejection of a reasonable workplace change, inappropriate questioning, and even retribution for reporting or being involved in an employment discrimination investigation/lawsuit.
6 Ways To Start A Workplace Claim Against Your Employer
Many federal and state regulations control employer-employee relationships. Employers must generally pay their hourly employees at least the minimum wage plus time and a half for any hours worked above 40 in a workweek, as well as provide safe and hygienic working conditions. Employers are also prohibited from discriminating against existing or potential workers based on their race, ethnicity, gender, religion, handicap, or age.
1. Speak With The Authorities
Although it may appear to be a good idea initially, it is not. Going straight to a court for help is a major mistake. Courts demand specific proof, and initiating a case is a lengthy and time-consuming procedure. If your team leader or manager is at fault, you should contact Human Resources. HR Managers are in charge of keeping the peace inside the firm. They take prompt action to provide you justice and solve your difficulties.
2. Collect the necessary information
To register a formal complaint with the WHD, you will need your name, address, and phone number, as well as your employer's name, address, and phone number. You must also include the name of the owner or manager to whom they should direct their complaint, the sort of job you performed, and how and when you were paid.
3. Pursue Legal Action
Have you been through a lot of emotional turmoil? It is time to take legal action, and the first step is to engage an employee-friendly attorney. Everyone is familiar with employment law, but there is always a correct approach to interpreting the law, comprehending the claims, and negotiating with the employer. As a result, hiring an experienced lawyer is critical to winning your case.
4. Continue with your complaint
If the WHD uncovers unpaid wages or overtime compensation, it has the authority to monitor the payment of that money. It may even pursue sanctions from your company for breaking the law. Furthermore, employers who knowingly violate the legislation may face criminal accusations and suffer criminal penalties and imprisonment.
5. Make a written record of the problem
Only you know what you went through. Examine your contract and make sure you understand every phrase; make a note of every piece of information concerning the misshapen. Speak with your coworkers if required. If they have also encountered the same problem, you now have witnesses.
6. Check to see if your employer is obligated to follow federal law
The Department of Labor's Wages and Hours Division enforces the Fair Labor Standards Act, the Family Medical Leave Act, and other federal regulations governing employee hours and wages. The FLSA and FMLA apply to all businesses that conduct interstate commerce.
A Quick Overview
In summary, if you are facing any issue at your workplace, you have the right to file a workplace claim against your employer. To do so, you should keep records of everything that happens to you at work, talk to your HR department, file a complaint with the EEOC if necessary, get legal help if you have exhausted all other options, and document everything that happens during the claim process. It is important to take these steps to protect yourself and find a solution to the problem you are facing. By following these guidelines, you can build a strong case and increase your chances of a successful outcome in your workplace claim against your employer.
The Bottom Line
In conclusion, if you are facing any problem at your workplace, it is important to take the necessary steps to protect yourself. Following the above-mentioned ways can help you start a workplace claim against your employer and find a solution to the problem. An employment lawyer can assist you in determining if you have a discrimination case, then work with you to submit a complaint with the appropriate employment agency and defend your rights in court. Your employer cannot retaliate against you if you file an employment discrimination complaint. This means you may still go to work and do your job without fear of being disciplined or dismissed due to your claim.
Read More: Ethical Issues in Artificial Intelligence