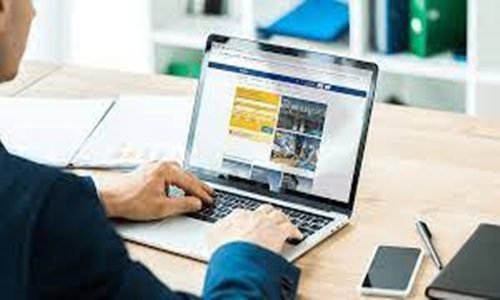 Last Updated on November 23, 2023 by Asfa Rasheed
If you are in charge of a business, having a public website is essential to getting your company's name and mission goals out in the open. The website will often be the main thing anybody sees of your business, which means the impact the site makes on viewers is critical. A good website should prioritize both form and function, being both easy to use and impressive to view. When you create your business website, make sure it has the following five things to ensure you make a great first impression for your business.
1. The Right Software
The way your website both looks and functions is dependent on the tools you use. Since there are so many approaches you can go toward designing your site, you should narrow your premise down before starting. First, assess the type of services your business provides as well as the type of experience you want your visitors to have when they see your site. The specific software you use to design the look and feel of your site depends on the type of business you have.
For instance, if your site functions as an online store and you plan on making sales directly through your site, use the right POS retail system for optimal sales transactions. If you plan on hosting videos, make sure you have the proper video editing tools and the means to host the videos on your page. With an eye for the right type of programs to use, you can better grasp a clear and concise vision for your site.
2. Mobile Accessibility
Making your website easy to use on desktop computers is important, but to ensure a quality experience for as many visitors as possible, make your site easy to use via mobile devices as well. Since a large portion of internet users exclusively use phones and tablets to browse, having a site that can be viewed and used from all kinds of internet-capable devices is important.
Since desktop-oriented sites do not often translate well to smaller screens, be sure to design an alternate format for your website that can make the text and layout easily readable on mobile devices.
3. An "About Us" Page
Having an "about us" page that explains your business's origins and purpose can give your guests a better understanding your company. On this page, you can share your goals as a company, the services you provide and information on how your business started. This page can potentially entice new transactions and future employees as well.
4. Examples of Your Services
While having a description of your services is important, people respond better to having examples or testimonials, which will depend on the product or service your company provides. For instance, if your business deals with art, show a portfolio of your past work that you have done for other clients. When visitors get a visual idea of exactly what type of work you do, you can expect more responses. Additionally, having favorable quotes from previous clients also reflects positively on your company and can leave a good impact on future business transactions.
5. An Eye-Catching Design
The right look for your website should serve a dual purpose of catching your visitors' attention as well as making an easy and comfortable viewing experience. A site that looks modern and visually impressive should make for a good first impression, but you should also focus on functionality. You may be tempted to load all of your pages with flashy effects, but these types of visual flourishes should not get in the way of the accessibility of your site. The text should be readable and the design not too cluttered, which will make for a site that looks great while also is comfortable to use.
Your website is an important first step toward a better future for your business. After you have established your site, be sure to frequently update it with any new developments to keep it relevant to your followers.
Apart from this, if you are interested to know about Is your website built with accessibility in mind? then visit our Technology category.