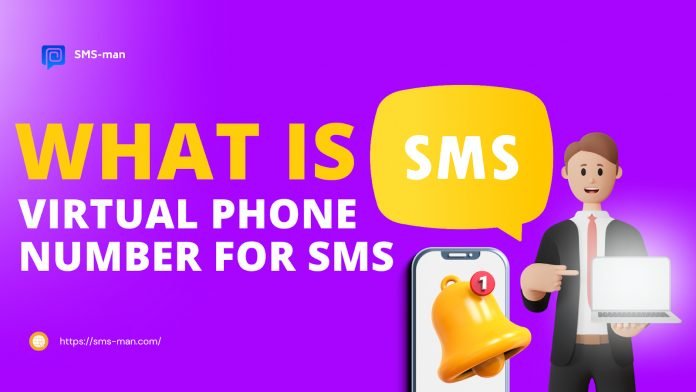 Last Updated on October 25, 2022 by
Many web portals, when registering a new user and creating an account, require that a mobile phone number be provided, which is required for SMS verification and account activation. It often happens that a phone number "exposed" in this way will subsequently end up in spam databases or be used by network scammers to covertly subscribe to commercial services and subsequently make a financial profit.
In order to avoid becoming a victim of this scam, some users use replacement SIM cards with a zero balance, but it is much easier in such situations to use virtual number services to obtain the requested activation code.
Virtual phone number for SMS – what is it?
If this is the first time you have heard of the service, you may be confused by its name. It seems strange, unfamiliar and perhaps a little intimidating. But in terms of functionality, it's almost identical to the one you use and even better.
A virtual phone number for SMS is a telephone number which works over the internet. You can use it remotely, you don't need wires or expensive equipment, you don't need a connection at your base station, you just need a stable Internet connection.
A virtual number will allow you to receive text messages and register accounts in social networks, messengers and other online resources which require a mobile number for registration.
The benefits of virtual numbers:
Massive online account creation. Virtual numbers can be used to register on a variety of Internet portals, social networks and online shopping. Create any number of accounts without fear of spam or fraud.
For lovers of freebies. Paid music, gaming and film sites often offer a trial monthly subscription. Using different virtual mobile numbers, subscriptions can be renewed indefinitely.
No service contracts. When registering a new SIM card with a local cellular company, the buyer must sign a service contract. Long-term agreements are especially characteristic of VoIP providers. Whereas to register a virtual number with an online provider (e.g. SMS-man service) the user does not have to provide any personal data or sign anything.
Maintaining your anonymity. You do not have to provide any personal information or disclose your phone number to obtain online numbers, the service is completely anonymous.
How to get a virtual phone number using SMS-man platform
SMS-man is an easy-to-use portal with a huge database of numbers to choose from and a guarantee that no one has used them yet. Virtual numbers from 250 countries are available, which can be used for one-time SMS reception and long-term use.
Below is a step-by-step instruction on how to obtain a virtual phone number for receiving text:
Go to sms-man.com and register.
Refill your account in a convenient way.
Choose the service you want and the country of your phone on the home page
Press the "Buy" button next to the service
After that your virtual number will be added to personal cabinet, where you can view all received messages on it. If you enjoyed this article and would like to learn more about SMS activation and virtual numbers, check out the other articles on the SMS-man blog.
Apart from that if you want to know about SMS then please visit our technology page