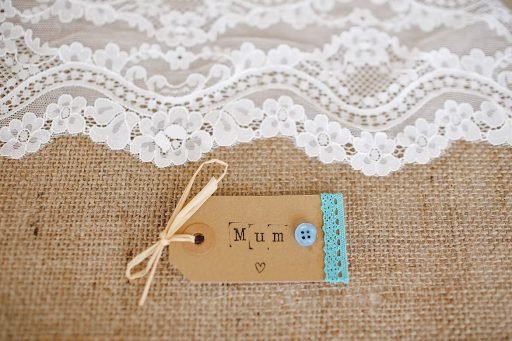 Last Updated on May 12, 2023 by
"Life began with waking up and loving my mom's face," said the English novelist George Eliot. Truer words couldn't be said. From the day we were conceived to where we are today have been a big thanks to our moms.
A mother's dedication and love are unmatched and transcend across all species.
So, it is only appropriate for us to put in a little effort to shower our moms with the best gifts on Mother's Day to show them how much we love them. Let's explore seven fabulous themes for a gift basket for your mom.
#1 For moms who love to cook
If your mom loves to cook, bake, and loves her time in the kitchen, gifts around cooking and baking are a perfect idea for Mother's Day gift basket for mum.
Some items that you could include are:
A fancy stand mixer in her favorite color
A smart kitchen appliance
A cookbook from a cuisine she would love to explore
A set of baking dishes from her favorite brand.
An exclusive edition of cooking utensils from her favorite kitchen brand.
A set of pots and pans to refresh her kitchen's look
A personalized apron with a sweet message about your loving mom
A gift certificate to a cooking course that you can take with your mom
Some gourmet olive oils and specialty fig balsamic vinegar
Truffle oil sets
The options are endless when creating a gift hamper for a mom who loves to cook. Be sure to take some time to spend it cooking with her. If you are not into cooking, take the time to come enjoy the meals she loves to prepare.
#2 For moms who love to host
For moms who love to host cocktail parties and dinner parties, gift options get even more elaborate and fun.
Homewares is a great category for gifts. Whether it is stuff for intimate dinners or larger gatherings, there is always something she will need in her home that you can gift.
Some stuff you could include in a gift basket for your mom, who loves to host, are:
Crystal stemware
Reserve top-shelf liquors for her martinis and cocktail parties
Serving platters
Tableware like placemats, charger plates, napkin holders, etc.
Silverware – be sure to consult with her if you are going this route, as moms can be quite picky with their silverware
Tiramisu bowl
A trifle or dessert serving bowl set
Cushion covers and throws
A mood light with a Bluetooth speaker that is waterproof for her backyard
#3 For moms who love to read
Is your mom a bit of a bookworm? Hopefully, you inherited that trait because that would allow for a book club with a mom-and-child theme of its own.
Moms who love to read will age gracefully with a sharp brain and with all the knowledge of the new age to help them relate better with their kids and grandkids. If your mom loves to read, your gift basket this Mother's Day should definitely include a "reading theme."
Some items you could include in a reading theme gift basket are:
An e-book reader with a subscription to an e-book store to purchase her favorite titles
An Audiobook subscription
Books of her favorite author
Her favorite book with the author's autograph
A ticket to a book tour by her favorite novelist
A coffee mug warmer for her to keep her drink warm as she reads
A personalized (and perhaps crafted by you) bookmark
#4 For moms who love to travel
Traveling moms can also make great travel buddies. Travel keeps people youthful and optimistic in their lives. Encourage your mom's travel by getting her some of the things that make journeys comfortable.
Some examples of items you can include in a travel theme gift basket for your mum on Mother's Day are:
A traveler road assistance kit (because safety comes first!)
A neck pillow and a sleep mask for the eyes
A multiple time-zone watches
A personalized travel tote for all her travel accessories
A travel mug and bottle (personalized, of course)
A traveler's grooming kit
A dual voltage hair curling iron
A travel gift certificate for a road trip you two will go on together
#5 For moms who love to workout
Does your mom love to stay active and fit? People who live an active lifestyle live seven years longer than their sedentary counterparts.
Encourage your mom's active lifestyle by gifting her all the essentials she will need to work out and stay fit.
Some examples of what you could include in an active lifestyle themed gift basket for mom are:
Athletic gear for a fresh workout outfit for mom
A personalized gym bag with her initials on it
A quick-dry towels set for her post-workout cleanup
A gym water bottle (again personalized, of course)
A headband to keep her hair and sweat off her face
A smartwatch with a pedometer and activity tracking app
A subscription to a women's gym class
#6 For moms who love the silver screen and theatre
Does your mom love everything Hollywood? Does she love the theater? A person with varied interests and passions is generally happier and less depressed. Pursuing happiness through the joys of movies and theater can also help slow down the brain's aging process.
If she is a fan of movies and performing arts and loves to spend her leisure time indulging in them, you have some options for gifts.
A few examples of what you can include for a mom who loves the silver screen and theatre are:
A yearly subscription to the theater shows in town
An all-expenses-paid roundtrip to Hollywood (you being her plus one)
Tickets to her favorite show she has been talking about all year
A movie pass for the year to her nearest movie theater
A popcorn maker for her at-home viewing pleasures
A surround sound system (or accessories for it) for her home theater system
A drink cozy for her to enjoy her beverages while she watches her movies and shows
A recipe book full of healthy snack recipes for her at-home movie time
An autographed photo or poster of a favorite movie (or a movie star, perhaps?)
All of these gift ideas are also a great way to include yourself to indulge in some movie time or theater time with your mom.
#7 For moms who love to dress and look their best
Does your mom love to look and dress her best? That is indeed a great sign that she has a positive self-image and hasn't let age get to her sense of self. When you stay young at heart by looking your best, you live a much happier life.
Encourage your mom's positive self-image and help her out with some amazing gifts from the fashion, skincare, beauty, haircare, and personal grooming lines of products.
The best part is that this theme is probably the most fun to shop for. You could always include a gift certificate to a future shopping experience to include her in the fun too. Imagine the great bonding moments you will create with this idea.
Some examples of what you could include in a fashion and self-care themed gift basket for your mom this Mother's Day are:
A fabulous new cocktail dress for her garden parties and Instagram moments
A manicure and pedicure kit
A subscription to a few fashions, health, and beauty hard copy magazines and lookbooks (never underestimate the novelty and joy of sifting through a hard copy magazine retro style)
A gift hamper from a major makeup brand she loves and cherishes
A paid-for voucher for the hair salon for some mommy-and-me bonding time over getting hair done together
A beautiful, simple, and elegant necklace and earring set to add to her collection of jewelry she would wear to parties and dinners out
A Spa Day with a massage and body scrub package included
Personalized makeup and toiletries organizer box with a mirror
A mirror with smart lights that click on when she appears in front of the mirror
Her favorite perfume in a personalized bottle
Conclusion
There you have it. We have included seven gift basket themes with an extensive list of gift ideas for each theme.
Try out some of these gift ideas to create a unique gift basket for your mom this Mother's Day and snatch that crown as her favourite child. And whatever you do, remember, the best gift you can give your mom is always the time you will spend with her. So be generous with your mom, and give her a tight hug next time you see her. Happy Mother's Day to you and your mom!