Last Updated on May 2, 2023 by
Article rewriter tool (also known as Article Spinner) is commonly famous to rewrite an article that is plagiarized or has ineffective words.
There are although different brands that offer article rewriters but not all the tools are efficient enough to provide 100% accuracy in terms of uniqueness.
Most of the tools just replace the words with focusing on maintaining the actual concept of the writing. However, we are going to discuss the tools that are best and capable of obtaining the best results for you.
Some of the best tools that you may use for your purpose are discussed below:
1. BestRewriter.com
This finest article rewriter tool is capable of rewriting your content completely by altering the words and change them with their synonyms.
Best Rewriter is entirely for free for everyone and it allows different options to utilize with ease. Some of the features are explained below:
This tool allows the visitor to rewrite the article for up to 2000 words
It has three levels including Low, Medium, High
It of pasting the content as well as fetch the content automatically by URL
It allows the users to protect keywords to avoid spinning these words
It also allows entering the custom synonyms to rewriter the words by your desire words
With bulk rewriting option, the bloggers can rewriter multiple articles in a single turn
2. Free-article-spinner
Free-article-spinner is another popular and advanced technology-based tool that is entirely free for everyone. By logging in to the website, you can paste the content that you want to spin.
Once you paste the content, you can easily generate fresh and unique content because it will replace most of the words with their synonyms automatically.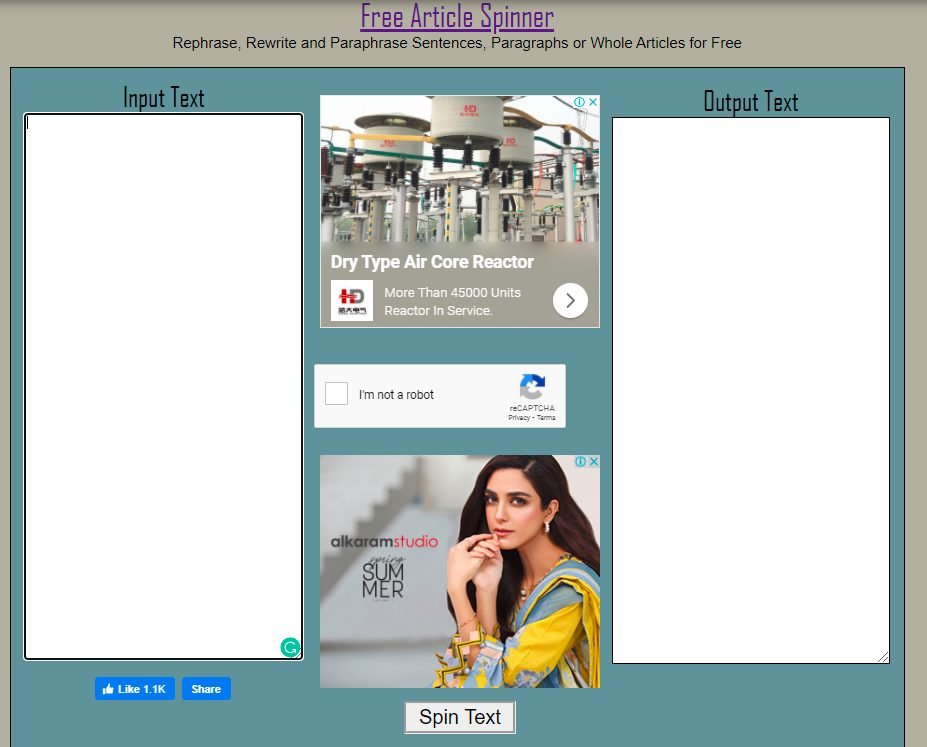 It automatically finds the best synonym for the words in your writing while all of this happens while retaining the actual concept.
3. Spinbot
Spinbot is an amazing tool for rewriting text that is complex to read or plagiarized. The Spinbot is best for those who are looking for the free tool as it removes entire plagiarism.
The Spinbot generates human-readable content that is appropriate for search engine bots to understand and give a good ranking position.
With some advance algorithms, it's capable of replacing the hard-to-read words with its synonym that may look easy to understand.
The Free version of Spinbot allows the user to spin up to 10,000 characters in a single turn. The Spinbot will do the rewriting in a way that recalls the original meaning.
4. Check-plagiarism
Check-Plagiarism is another popular brand for most SEOs. Its article rewriter is common between the content writers and students to make their content unique and effective.
With its advanced technology at the backend, it may generate fresh and plagiarism-free content. Some of its amazing features include the unlimited rewriting of your content.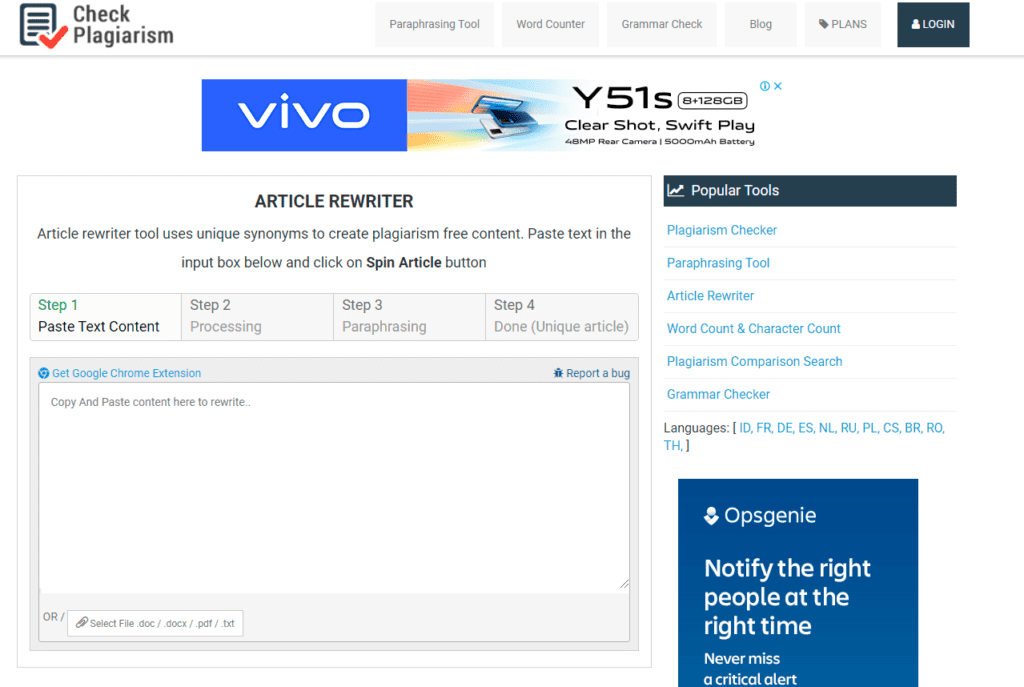 This could let you rewrite the article that is even 10,000+ words even without any registration/subscription.
This website also offers some additional features including plagiarism checking, paraphrasing tool, and some other helpful tools.
Read More: What Is A PRINCE2 Project Manager?
Apart from that, if you are interested to know about Essential Tool for Today's Internet Users then visit our Technology category.