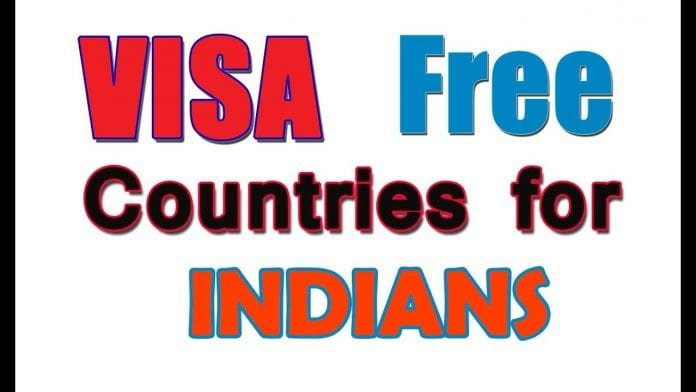 Last Updated on November 28, 2023 by Nadeem Ahmed
Travelling is the essential thing that makes life better and happy in various ways. Small happiness and joys include creating memories and clicking pictures during your vacation trips. When one has to make international travel, there are so many confusing factors with regards to visa. Visa is a document issued by a particular country's government permitting an individual to visit their respective country. But the good news is that there are many countries to which one can travel without Visa from India and its strenuous formalities. The Indian passport is powerful enough to visit 58 countries and holds the 84th position globally. When you travel without having to finish the visa procedures the travel becomes a lot cheaper and easier. It also saves time without having to run to travel agents or queuing in front of Consulates and Embassies.
There are a lot of easy travel loans and insurance options to bear and pay for all the tourism expenses. In today's scenario, there are policies of travel insurance with Covid coverage too. These can be settled through instalments over time. In order to gain better knowledge on this, there are various online support offered.
Also Read – India Tourist Visa Application – Requirements
List of Countries to Travel from India Without Visa
The Asian continent is the best destination to which Indians can travel either without a visa or through a visa on arrival. The visa free countries for Indians are:
The following list of Asian countries to which Indians can travel and acquire a visa on arrival are:
Cambodia
Sri Lanka
Myanmar
Maldives
Laos
Thailand
Timor-Leste
Also read – What is a Personal Health Insurance and How Does it Help You?
Africa is the next best destination for Indians after Asia, but this is a little expensive compared to the other places, even if one can visit without furnishing the visa formalities. The African countries to which Indians can visit without applying for a visa are:
Tunisia
Mauritius
Senegal
The other African countries to which one can travel and obtain a visa on arrival are:
Cape Verde Islands
Comoros
Ethiopia
Gabon
Guinea-Bissau
Kenya
Madagascar
Mauritania
Mozambique
Rwanda
Seychelles
Sierra Leone
Somalia
Tanzania
Togo
Uganda
Zimbabwe
Oceania is another place wherein there are many countries to visit without a visa from India. They are:
Fiji
Micronesia
Niue
Cook Islands
Vanuatu
And on arrival, the countries present here are:
Marshall Islands
Samoa
Tuvalu
Palau Islands
To Europe, Serbia is the only country that Indians can enter without a visa.
If the Middle East is your destination, then the only place that permits without a visa is Qatar.
And the other places that offer visa on arrival are:
The next exciting destination to explore without a visa from India in the Caribbean, and the only place that offers a visa on arrival here is Lucia. The other places require no visa, and they are:
Dominica
Barbados
Grenada
Haiti
Jamaica
The British Virgin Islands
Montserrat
Trinidad and Tobago
Kitts and Nevis
Vincent and the Grenadines
When it comes to America, only El Salvador and Bolivia permit visa on arrival to Indians.
Apart from that, if you are interested to know about India Tourist Visa Application – Requirements then visit our Travel category.