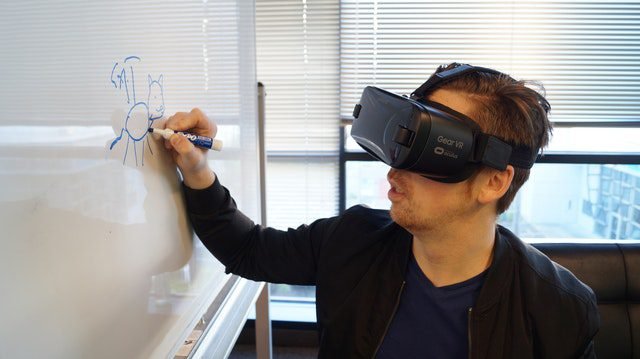 Last Updated on November 24, 2022 by
Metaverse is coming. Not only online gambling but all other areas of life such as work, school, religion, and different entertainment options. Meta's Metaverse combines multiple technology elements including augmented, virtual reality, and video making it possible for users to be somewhere where they cannot be physically. While it is unlikely that Metaverse will go viral in 2022 and have a huge impact on online gaming, it is worth looking into the possibilities it offers and how it may solve the limitations of iGaming. In this article, we are getting some insight into Metaverse from the perspective of Canadian iGaming expert Kevin N. Cochran.
Live dealer games
The idea of live dealer games started in the mid-2000s and quickly became popular among some punters. Visiting a real-life casino or an online casino is quite a different experience and while online casinos have lots of advantages over brick-and-mortar establishments, that human element is certainly missing. Live dealer games were to replace that element and today you can play multiple live casino online Canada games without leaving your home. Live casino games work well with games where you are playing against the dealer and alongside other people. The most popular live dealer games are, therefore, roulette, blackjack, and craps. So, while playing these games, it somewhat feels like you are in an actual land-based casino, however, interaction is only one-sided – the streaming-only works from the dealer to the player, and the dealer cannot see the players, and neither can the players see each other. This is the reason why playing poker – where players play against each other and not the dealer – never took off in the live dealer version. Virtual reality gambling Casinos where players can play games using virtual reality already exist, but there are very few of them out there and they are quite limited in terms of game selection. First of all, not all gamblers are interested in virtual reality. Punters who enjoy traditional games of chance are not likely to be interested in donning VR goggles. VR gaming (or gambling) is more of an immersive experience and is more likely to become popular with younger, tech-savvy people. While playing slot games in 3D and "walking through" the casino's bar and the lobby is cool, it doesn't necessarily make your gambling experience better.
Metaverse's possibilities in the world of poker
If Metaverse online gambling takes off it is most likely to become popular in the world of poker. As discussed above, live dealer poker is not really a thing because you can't see your opponent's anyway. While online poker has been popular for well over two decades some elements are missing. Reading body language can help players guess their opponents' cards or they can notice when a player is tilting. Using Metaverse would help you depict the body language through the avatar of players and therefore the whole game would look more real.
Body posture and convenience
Another great advantage of the use of Metaverse for your gambling sessions would be convenience. If you spend hours on end playing casino games you may have a bad posture and end up with pain in your shoulders, neck, or back. You will have to click your mouse hundreds of times to select, change and place bets. Now, imagine commanding everything through your VR headset! You could gesture to get a card and place your chips with your hands instead of clicking or tapping.
Current limitations of Metaverse
State-of-the-art VR goggles are not only expensive, but they also need very high processing power. The question is whether your computer can handle the load or will it keep freezing. Another limitation is the availability of games. There are thousands of slot games and hundreds of table games out there but producing them in the Metaverse version will take a long time. However, players will get bored if there are only a couple of game titles available at the casino.
Conclusion
Metaverse could certainly add value to online gambling and especially for poker players. However, VR gambling is not for everyone, and the platform has its own limitations.
Apart from that if you want to know about Play Online Poker then please visit our Gaming category.