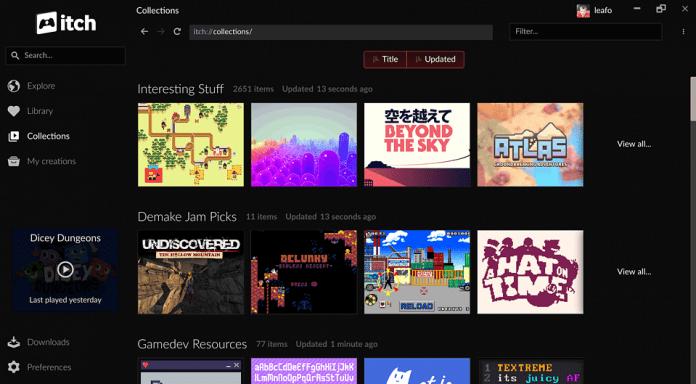 Last Updated on February 25, 2023 by asifa
Finding the right platform to release and publish your games can be quite challenging, especially if you are an individual creator. This article tells you about five websites that let you release your game, be it a free-to-play game or a priced video game with F95zone.
This website is one of the largest and well-known adult gaming websites that has quickly risen to popularity within a few months of it going live. The website has a huge collection of adult games along with adult comics, stills, and animation artwork. It has certain rules that you must follow to have your game uploading request approved by the moderators. You can get these rules by going to the website, clicking on the Adult Games forum, and then selecting the "How to Post Under Games" or "Game Uploading Rules" sticky thread.
However, to see these rules, you need to have an account on the website. f95Zone has a tagging system that lets its members find games and artwork easily. You need to go through all the tags and when to add them before posting a game there. As the website is completely free to its users, you cannot upload paid games here, only the ones you want to be free.
2. Itch.io
Itch.io is another popular platform that was developed to ensure that developers have full control over their games. There is no fixed publisher's cut on the games posted here and the developers have the choice to change the default cut from 10% to as low as 0% or as high as 30%.
A unique feature about this website is that the players are allowed to pay whatever they deem is worth for certain games. Apart from these types, paid games are usually around $10 and the highest paying game available here is about $20. Your game can also be featured on the website if the creators find it interesting enough.
3. Desura
With as many as 2 million visitors every month, Desura is the perfect place to release your game if you want your target audience to be certain fan communities. You can have more chances of selling your game if you present it to a group of people who are interested in playing similar games rather than all gamers. The website takes a 30% publisher's cut for paid games and features games they like on the landing page. You can find games here that are free to play as well as ones that cost as high as $135.
4. Roast My Game
Similar to f95zone, this website is perfect for you if your only motive is to elicit feedback for your game. You cannot sell your game here and it has to be posted for free. However, if you want to release a game on this website, you must first write a review on any game that exists here. This innovative system is gaining popularity quickly and attracting more gamers and developers to the website.