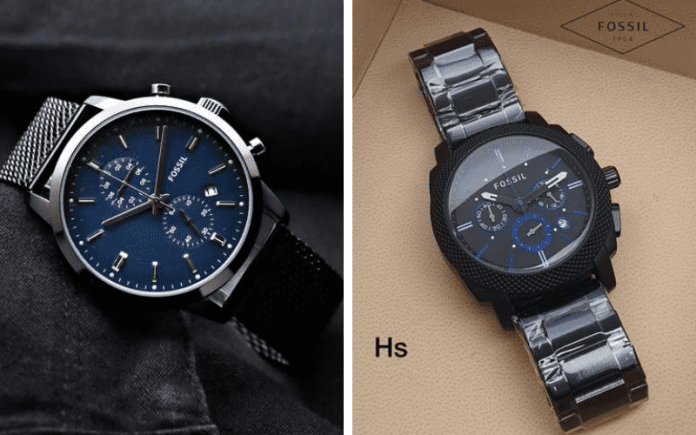 Last Updated on November 22, 2022 by
The jeweler signs every piece of authentic Chopard timepieces or jewelry pieces, and the metal content is listed. You can see the stamp "950" for platinum pieces, while there's a "750" mark stamped on gold pieces. There should also be a serial number imprinted on your Chopard item.
Chopard History
Chopard is a Swiss watch and jewelry manufacturer founded in 1860 by Louis-Ulysse Chopard in Sonvilier, Switzerland. The company has a long history of producing high-quality watches and jewelry and is perhaps best known for its luxury watches. Today, Chopard is one of the world's leading luxury watch brands, with a wide range of products that appeal to a variety of tastes. Whether you're looking for a sophisticated dress watch or a sporty chronograph, Chopard has a timepiece that will suit your needs.
Tips On How to Spot the Real Chopard Watch
When looking to purchase a Chopard watch, it is important to be able to spot a fake. With so many fake watches on the market, it can be difficult to distinguish between a real Chopard and a fake.
– First, take a close look at the watch's materials. Chopard uses high-quality materials like gold, platinum, and diamonds, so if the watch you're looking at is made from cheap-looking materials, it's probably a fake.
– Second, check the weight of the watch. Chopard watches are made to be heavy and solid, so if the watch feels light and flimsy, it's probably not the real thing.
– Third, look at the watch's movement. Chopard watches have a Swiss-made movement that is smooth and precise. If the watch you're looking at has a cheap movement, it's probably not a real Chopard.
-Lastly, ask a trusted jeweler to examine the watch. A professional will be able to spot any irregularities that may indicate a fake.
By following these tips, you can be sure you are getting a genuine Chopard watch, not a counterfeit.
Chopard Watch Is Expensive
Chopard is a luxury watch brand known for its high quality and expensive price tag. The brand has a long history of crafting exquisite timepieces coveted by collectors and celebrities alike. Chopard watches are made with the finest materials and feature intricate design details that make them truly unique. While the price of a Chopard watch may seem steep, the quality and craftsmanship of the timepiece are worth the investment.
Chopard is a well-known Swiss watchmaker that produces high-quality luxury watches. Because of their reputation for quality, Chopard watches can be quite expensive. If you're considering purchasing a Chopard watch, it's important to make sure that it's a genuine, authentic timepiece.
Conclusion
Check the legitimacy of the watch first by looking up the brand's website, then look up the model number online. The model number should be printed in tiny print on the inside case back. If the watch is real, it will have a serial number and model name, and that model number should be printed on the inside of the watch's case back.
Apart from that if you want to know about watches then please visit our fashion page