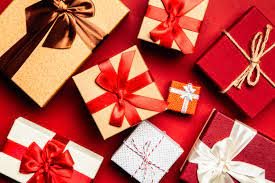 Last Updated on August 13, 2022 by Umer Malik
Mahatma Gandhi, the famous anti-colonialist once said that " the simplest acts of kindness are by far more powerful than a thousand heads bowing in prayer." Most people underestimate the potency of being kind, kindness can turn a perceived enemy into a friend. If we choose to be kind, to one another, to show care, then, the world will be a better place to live in.
It is worthy to note that one does not necessarily need to step out of one's comfort zone to show kindness. Kindness can be shown even in little things like how softly you speak to others, how selfless you are to your neighbours, like offering to drive their kids to school. You can also show kindness by getting a gift for your neighbour, relative, friend or anyone in need of a gift.
Being thoughtful is an attribute everyone, including businesses, should strive to have. We can choose to create light for others by getting them a gift or wrapping your product with ribbon packaging. What better way to make one feel loved and cared for than by getting a gift neatly wrapped with our unique ribbon packaging.
What is ribbon packaging?
This is a form of packaging whereby a ribbon is attached to the packaging to enhance it's look. It is often used for decorative purposes on presents. For paper bags, ribbons can serve as it's handle.
It is a simple way of adding an extra finishing touch to gift wrapping, it can also function as the central aspect of packaging in many ways.
Ribbon packaging can also be a unique way of branding your products. Imagine the smile of satisfaction on the faces of your customer when they receive their orders wrapped in a gorgeous ribbon packaging. It brings about customer's satisfaction and they can be easily turned to returning customers.
It can also function as closures for packages. It adds a touch of delicacy and detail that makes up a good packaging.
Types of ribbon used for ribbon packaging
There are a variety of ribbons that can be used for ribbon packaging. They are made from various fabrics, they come in diverse sizes and colours. They include:
Satin ribbon: this is most people's favourite. It is smooth, glossy and easy to tie.
Lace ribbon: you can add a touch of class and gorgeousness to your packaging with a lace ribbon.
Grosgrain ribbon: it is made of hard-wearing fiber blend and it is stiff. It ties well and they come in different colours and shades.
Velvet ribbon: this type is suitable for use in cooler weather or season due to it's soft and plush nature.
Tulle ribbon: it gives a fantasy appearance to your packaging. It can also be used on a bride's bouquet.
Raffia ribbon: looking to add a rusty look to your ribbon packaging? Use a raffia ribbon.
Ribbon packaging is the easiest way to make the person you're giving a gift or package feel good and cared for. You can create a unique brand identity by getting any of our ribbon packaging. Remember, with our ribbon packaging, your little is much!
Read More: Menhood Trimmer 2.0 vs. Menhood Trimmer 1.0 – What's New?