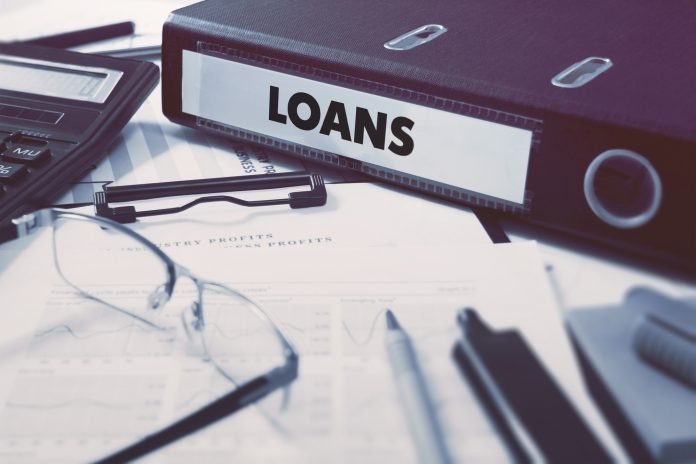 Last Updated on October 30, 2023 by admin
Are you planning to build your dream home or undertake a significant renovation project? If so, understanding construction loans is essential. In this informative article, we will delve into the world of construction loans and uncover five critical things you need to know. Whether you're a first-time homebuilder or a seasoned renovator, this guide will equip you with the knowledge you need to navigate the complex world of construction financing successfully.
So having your own building constructed is possible. It's just a matter of finding a funding method. Keep reading to learn what construction loans are so you can start building your dream.
1. Construction Loans Can Be Used for Homes
While most people get a mortgage to buy an existing home, you have the option to get a special mortgage for building a home. So how do new construction loans work?
You'll go through a very similar process of getting a mortgage. You'll need good credit, money for a down payment, and a stable financial situation.
Once approved, you can use the funds acquired from the loan to fund the building process. What does a construction loan cover?
You can use the funds to purchase land, prepare the land for building, and hire contractors to construct the home. Architectural and design fees can also be included in this, as plans for a custom home can cost a lot.
The process will move along in stages, with the lender holding the funds. They will release a portion of the funds to the contractor each time the next stage is complete. After each stage is complete and before releasing the next payment, the work will need to be inspected to ensure everything is up to code.
Speaking of which, you'll need to work with licensed contractors. Unless you are one, you can't do any of the work yourself.
Generally, you won't need to make any loan repayments during the construction phase. Sometimes, though, you may need to make interest-only payments.
You can either get a construction loan with a fixed interest rate or a variable interest rate. With a variable rate, you can expect the rate to change once the construction is complete and the long-term financing kicks in. Rates during the construction phase are generally higher since this is when the most risk exists.
2. There are Different Types of Construction Loans
When building a home, there are many different types of construction loans to choose from. The most common for home builders is the construction-to-permanent loan.
Once approved, the loan will cover the cost of acquiring land and building your home. Then, the loan transitions into a regular mortgage, where you'll make regular monthly payments with interest.
With this type of loan, you only need to qualify one time, only need to pay closing costs one time, and only get one appraisal. You'll likely need to put 20% down for a traditional construction loan.
If you don't need to build a house from the ground up but still want money to make massive updates, you can get a renovation loan. With this type of mortgage, you can buy a property and have additional funds leftover to perform updates to the home.
3. You Can Pay Just 3.5% Down
If you want to build your own home but still don't have the 20% down normally required, you may be able to qualify for an FHA construction loan. Through the FHA program, down payment requirements are only 3.5%.
And if you already own land to build on, you can use the equity towards your down payment, helping to save even more. And with FHA, you don't need to have the highest credit score in the world.
And if you are a qualified military service member, you might be able to get a VA construction loan. These allow for 100% financing, meaning that you don't have to make a down payment.
With a VA loan, you can either get a one-time close loan or a two-time close loan. With a two-time close loan, you'll get one loan for the construction of the home. Then you'll get a separate loan later on for long-term financing. Thus, you'll incur closing costs twice, though they can likely be rolled into the loan.
4. You Can Build Your Own Home
For construction loans, you'll need to have a licensed contractor complete the work. However, if you are a licensed contractor, you may be able to complete the work yourself. This is known as an owner-builder construction loan.
This gives you complete control over the building of your home and allows you to truly complete it the way you want. Plus, you can save money on labor costs.
You wouldn't be able to do this with a VA loan, but you can with an FHA loan.
5. Construction Loans are Available for Commercial Properties
Construction loans aren't just available for private residences. Most commercial construction happening these days is financed using a construction loan.
These can be obtained from public and private lenders. And it's not uncommon for people to secure loans of up to $100,000,000 to complete a major commercial project.
You can check out this list to see recently funded projects by Max Benjamin Partners, a real estate capital advisory firm in California.
If you have your heart set on starting or expanding your business, or investing in commercial real estate, then getting a loan is going to be your starting point.
What Is a Construction Loan Worth to You?
So what is a construction loan? It's a type of mortgage that allows you to build or renovate a home the way that you want to.
Do I need a construction loan? If you're asking that, then you are interested in building your own home. If that's your goal, and you don't have a wad of cash in the bank, then yes, you need a construction loan.
Luckily, there are many options available these days, both for residential and commercial builds. Research carefully and find lenders that are willing to work with you to make your dream come true.
Looking for more information like this? Head over to our blog, where you'll find lots of content like this.
Conclusion
In conclusion, understanding what a construction loan is and the essential aspects surrounding it is crucial when embarking on a construction or renovation project. By grasping the fundamentals, considering your options, and meeting lender requirements, you can navigate the complexities of construction financing with confidence. Remember that effective project management and financial diligence are key to a successful outcome. Now that you're equipped with this knowledge, you're better prepared to embark on your construction journey.
What are the typical interest rates for construction loans?
Interest rates for construction loans can vary, but they tend to be slightly higher than traditional mortgage rates. Your credit score and the lender you choose will impact the rate you receive.
Can I use a construction loan for a renovation project?
Yes, construction loans are not limited to new builds. They can also finance significant renovations and home improvement projects.
How long does it take to get approved for a construction loan?
The approval process can take several weeks to months. It depends on factors like your credit history, project complexity, and the lender's processing times.
Are there any tax benefits to using a construction loan?
While there can be some tax benefits associated with mortgage interest deductions, it's essential to consult a tax professional for guidance tailored to your specific situation.
What happens if the construction project goes over budget?
If your project exceeds the initial budget, you'll need to cover the additional costs. Proper planning and regular communication with your contractor can help prevent budget overruns.
Is it possible to pay off a construction loan early?
Yes, it is possible to pay off a construction loan ahead of schedule. However, you should check with your lender for any prepayment penalties or terms.